Five Reasons Why You Should Watch Andre Ward vs. Sergey Kovalev
Two undefeated world class boxers, what more could you want?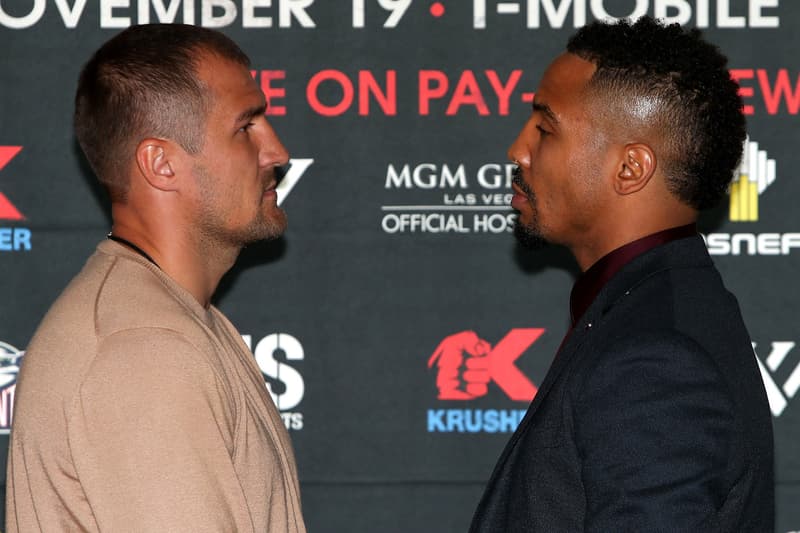 There's no question that MMA has the public's attention. The casual viewer, always so important when it comes to combat sports, is now talking about Conor McGregor incessantly and the idea of a possible fight with Mayweather (which will never happen while McGregor is signed to the UFC).
Boxing is in dire lack of superstars and, more importantly, super fights that capture the public's attention. Which is why everyone vaguely interested in combat sports should be watching the Andre Ward vs. Sergey Kovalev fight. It's everything fans want in a fight – two undefeated world class fighters facing each other in their prime. Need to know more? Here's five reasons why you should be watching this fight.
Boxing Is Losing Popularity to UFC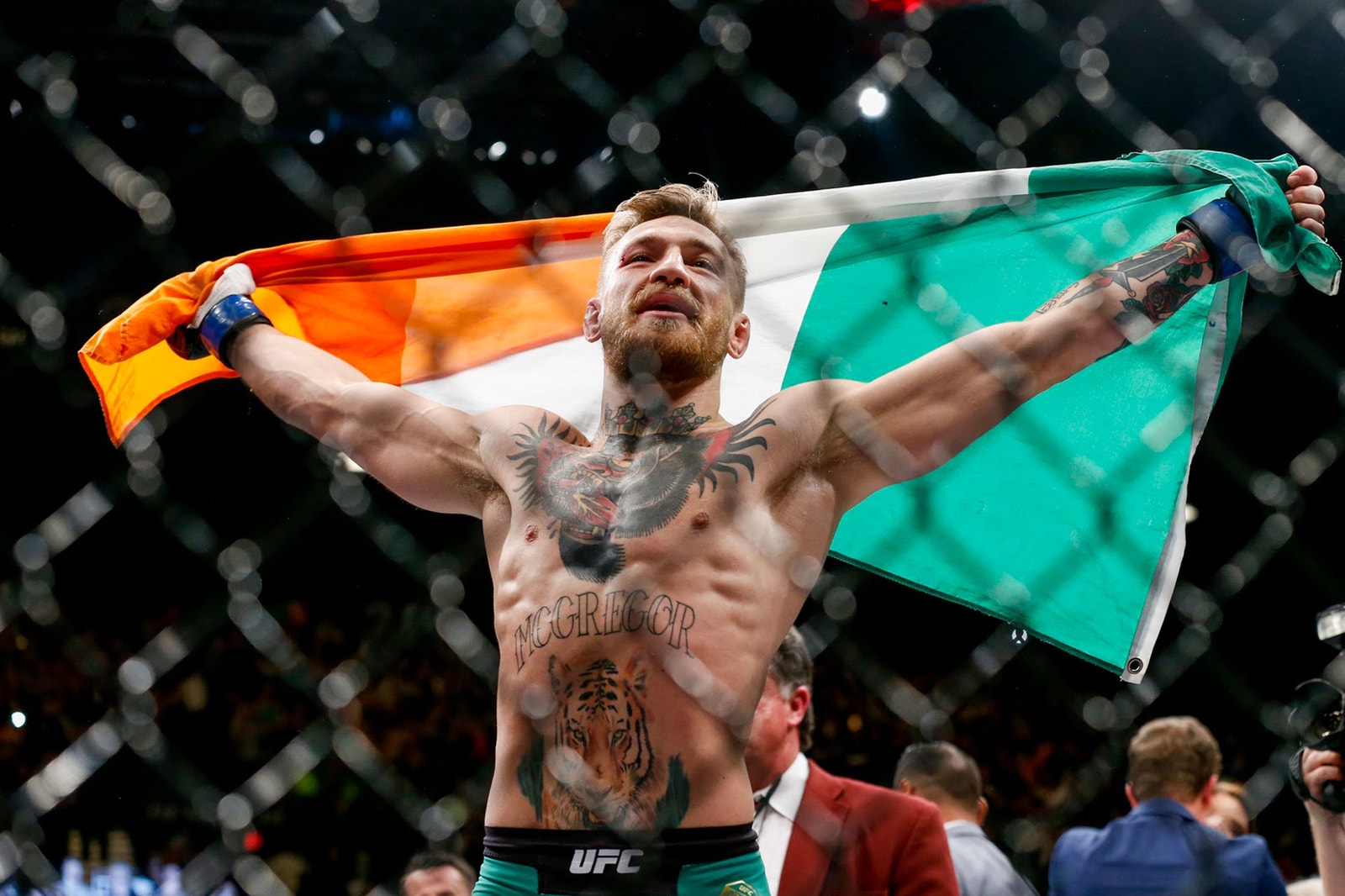 We're not saying boxing's dead. That's a phrase that's been used at varying times since the 1950s and it's something that never comes to fruition. But what boxing does need are more fights that capture the imagination as well as the ability to follow a fighter's journey on the path to superstardom.
One of boxing's issues has been its fractured nature, with a landscape of dueling promoters, networks and sanctioning organizations. It's now an accepted fact that fighters from Golden Boy and Top Rank — two of the biggest promotional outfits in the business — refuse to work together, depriving boxing of a plethora of exciting match-ups.
But that's not to say that the UFC's stranglehold on MMA is without flaws. Fighters have often complained of being grossly underpaid in comparison to boxers, and Cung Le called for a fighter's union after he was falsely accused of using PEDs. Even fighter-of-the-moment Conor McGregor rightly said that he should have a stake in the company over the likes of minority celebrity shareholders like Conan O'Brien.
Despite these issues, boxing's fractured nature means it's highly likely that you haven't even heard about the superfight taking place this weekend. This is one issue the UFC doesn't have at the moment.
The Mayweather-Pacquiao Hangover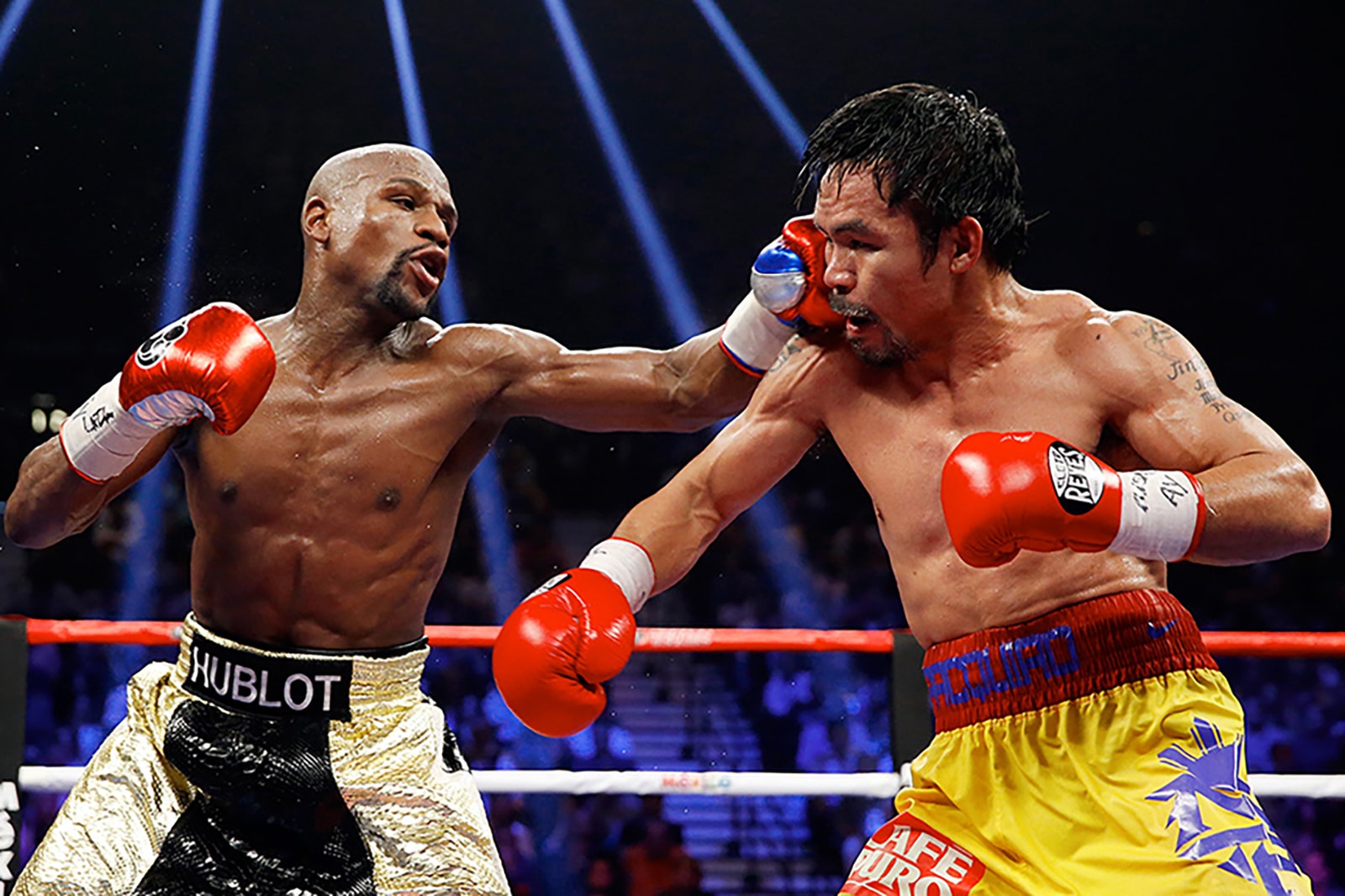 Mayweather vs. Pacquiao was a terrible fight. And, to make matters worse, it was a terrible fight that was billed as the fight of the century. It's far from the first time boxing has had a dud mega-fight, but it's still fresh in the memory of casual fight fans who likely paid huge amounts to watch it on PPV.
In a bizarre way, that fight does speak to the promotional skills of boxing. While they've been increasingly terrible at building up interest in exciting boxers (fighters such as Anthony Joshua are the exception to the rule), it remains unparalleled at building up the 'what if he does X?' feeling. After all, in the run up to Mayweather-Pacquiao they skillfully masked over the fact that Pacquiao had been brutally knocked out just four fights prior. Hence, viewers went in ignoring the fact that an aging fighter who'd been brutally knocked out recently might be more tentative taking on one of boxing's best defensive fighters since Pernell Whitaker.
But boxing does need to regain casual fans' trust by actually delivering on some of its promises during its masterful promotion of huge events. This fight actually being exciting to watch should go a long way to helping out.
Kovalev Is a Scary Man
While Andre Ward does have star potential, his fighting style is skill- and technique-based and doesn't usually end in knockouts. Kovalev, on the other hand, specializes in them. Of his 30 fights, 26 have ended in knockout, and he has brutal one-punch power that results in highlight reel-worthy KOs.
Boxing Has Been Light on Big Fights in 2016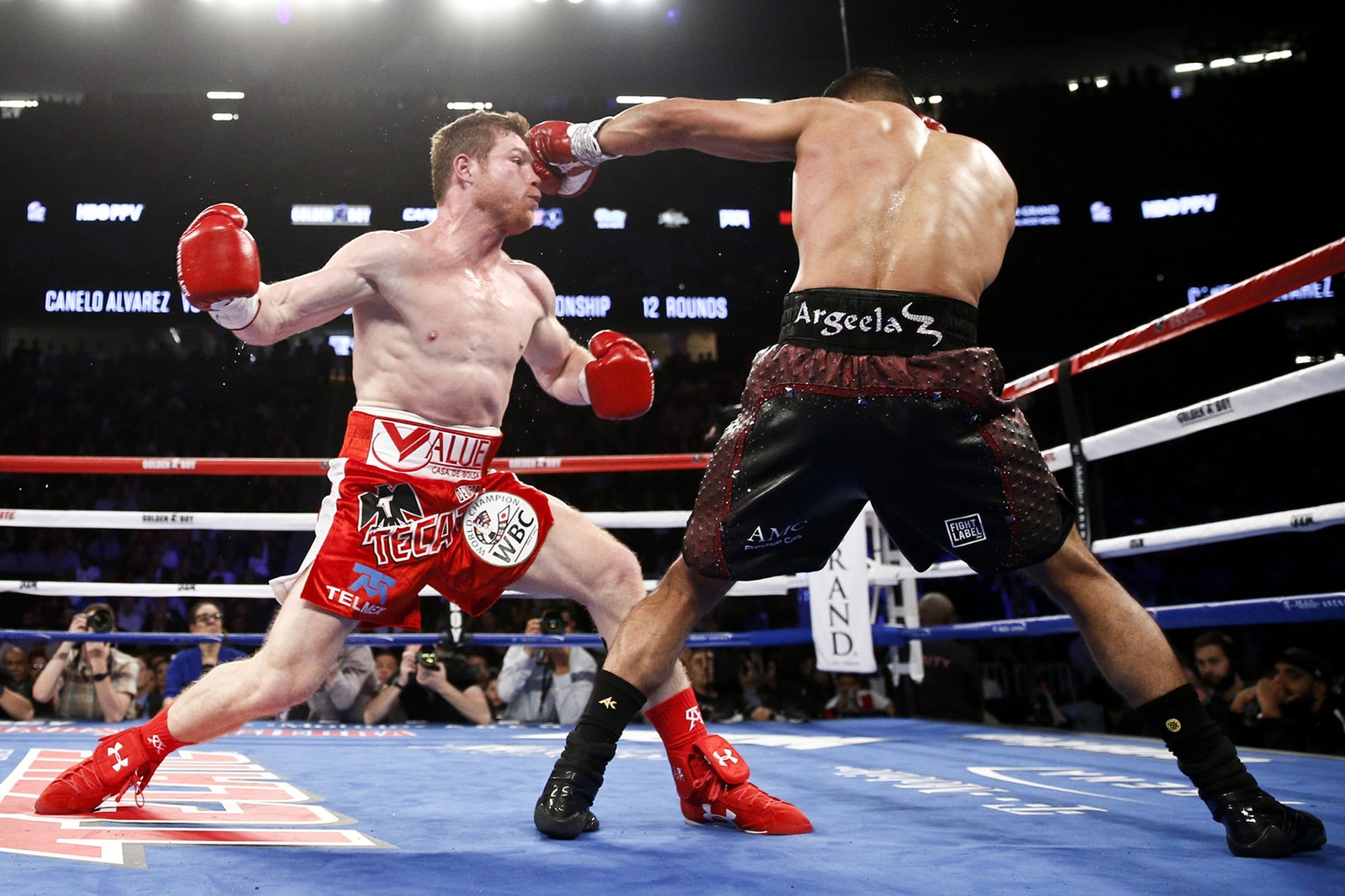 The bumper year in UFC has been contrasted by a dud year of boxing. The supposed mega-fight of this year, Gennady Golovkin vs. Canelo Alvarez, didn't happen for a multitude of reasons, leaving both fighters to fight two welterweights in Kell Brook and Amir Khan, respectively. And, even then, only the Alvarez-Khan fight ended in the knockout. While boxing won't die depending on this fight, it does need a defining fight between two world-class fighters in a bigger weight division.
Even Boxing Experts Can't Predict the Outcome
This is a true pick 'em fight if ever there was one. The simple story is that Kovalev has the power, Ward has the technique. The more complicated story is that Ward is a master frustrater, excellent at using slightly dirty tactics alongside excellent timing and speed to throw opponents off their game. Kovalev is also more technically sound than he's given credit for, as his power tends to be all you pay attention to. Ward has looked slightly slower in his last few fights, which is good news for Kovalev. However, Kovalev has also looked increasingly hittable, which plays into Ward's hands.
So, all-in-all, this is a fight between two world class undefeated boxers that could go either way – everything fight fans want.