Tesla Announces Level 5 Autonomous Driving
The "holy grail" of autonomy is coming.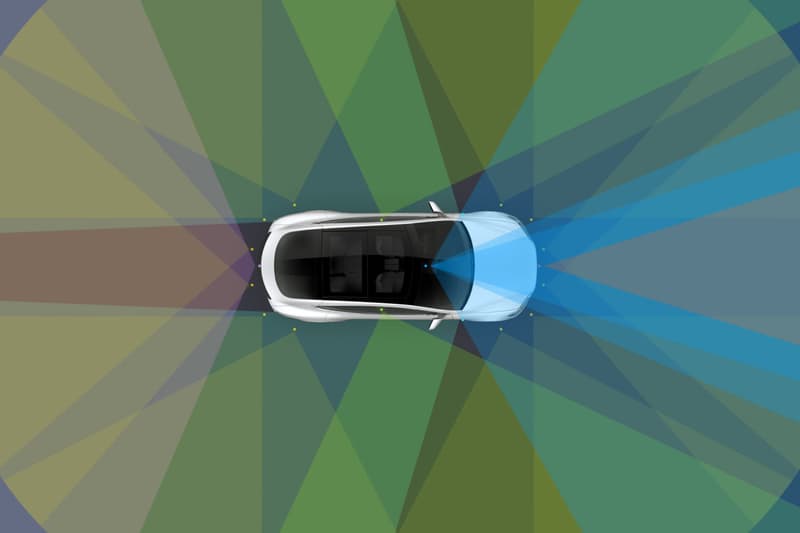 Tesla's much-anticipated "part two" announcement for the entry-level Model 3 came last night and it makes for big changes going forward. According to Elon Musk and company, the Model 3 will not only feature Ludicrous Mode, but will now come with the necessary hardware for full-on, Level 5 autonomous driving — and that hardware is coming to all of the other Tesla models, too. As Autoblog points out, Level 5 is considered the "holy grail" of autonomy. According to the Society for Automotive Engineers, Level 5" is considered "full automation" and works under "all roadway and environmental conditions that can be managed by a human driver." Tesla's current autopilot, on the other hand, is considered to be Level 3, which is "conditional automation" that requires input from a driver when prompted.
According to Tesla's announcement, Level 5 will make use of twelve ultrasonic sensors — ones that are essentially twice as good as the current sensors — and eight cameras for a 360-degree view around the car that extends up to 820 feet. Those cameras and sensors will then be coupled with a "neural net" that processes and reacts to the collected data accordingly.
Naturally, the new tech isn't yet fully ready for consumer use. Instead, Tesla promises over-the-air updates will bring Level 5 autonomy to its vehicles after extensive real-world testing. Hopefully, this means the days of taking a snooze at the wheel and safely arriving at your destination are coming sooner rather than later.