Sneaker Freaker's 36th Issue Is Its Biggest One Yet
Highlighted by a feature examining the history of Supreme x Nike collaborations.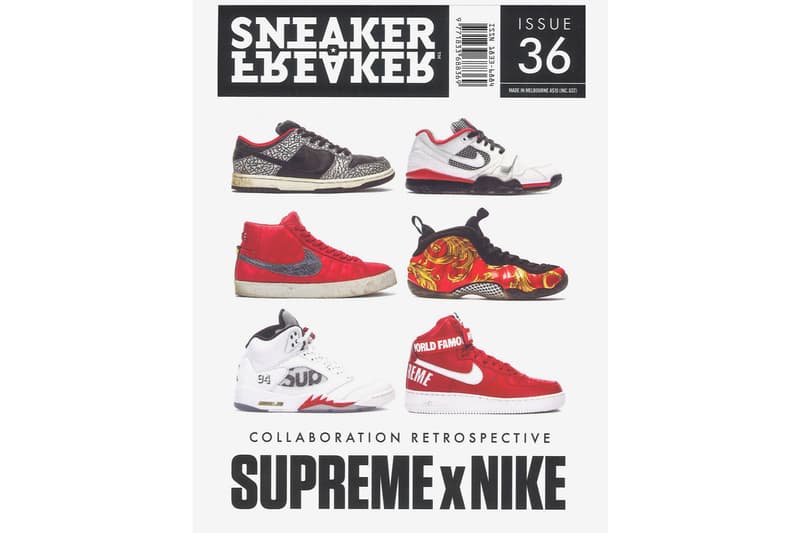 Sneaker Freaker's 36th issue is its biggest one yet, boasting a line-up of exciting original features that highlight the current state of sneaker culture. Starting off the issue, Sneaker Freaker put together the first comprehensive retrospective of the adidas NMD, celebrating how the shoe became one of the most sought-after silhouettes of 2016. Additionally, the issue's long-form feature examines the history of Supreme x Nike collaborations which is sure to be a must-read for collectors. With many other features including a look at the Converse's archives, Sneaker Freaker Issue 36 is an impressive overview of where sneaker culture is at the moment. For more information and to purchase the latest issue head over to Sneaker Freaker.