Cali Thornhill DeWitt's "29 Flags" Is Inspired by Recent American History
Couldn't have come at a better time.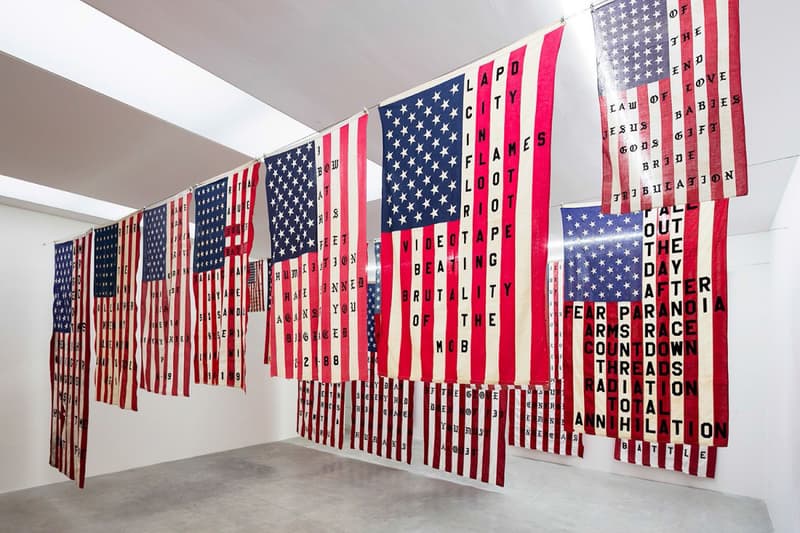 1 of 6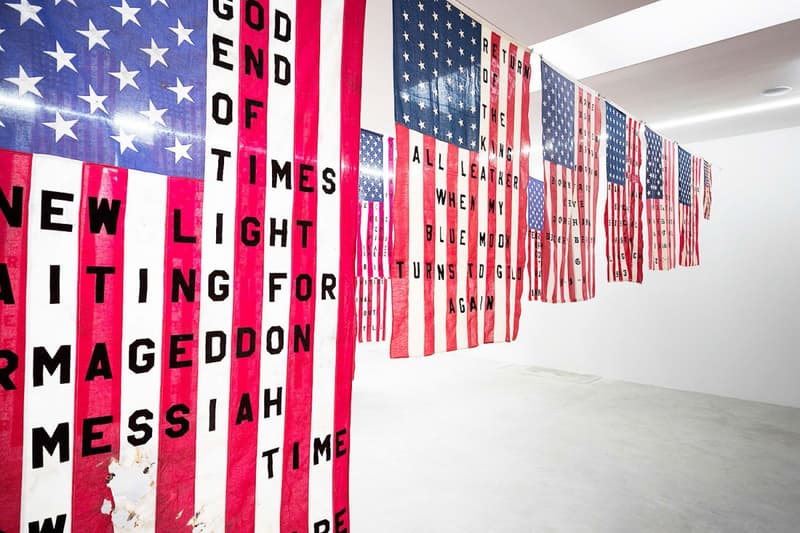 2 of 6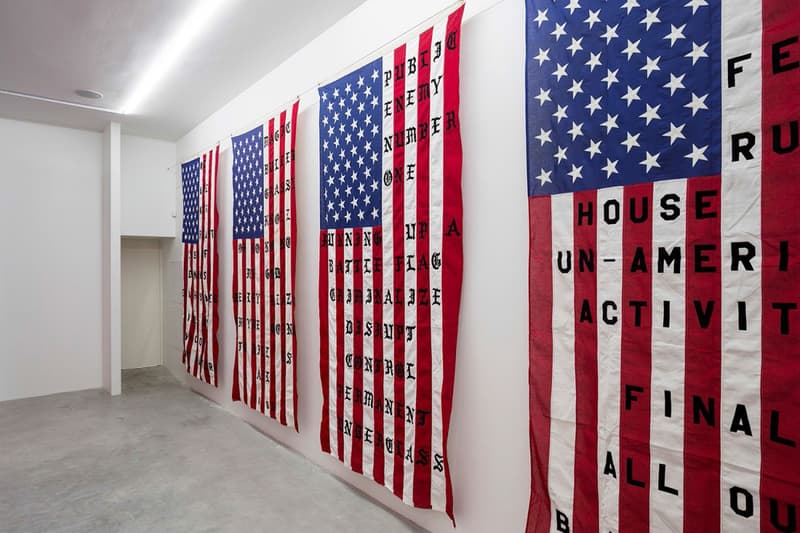 3 of 6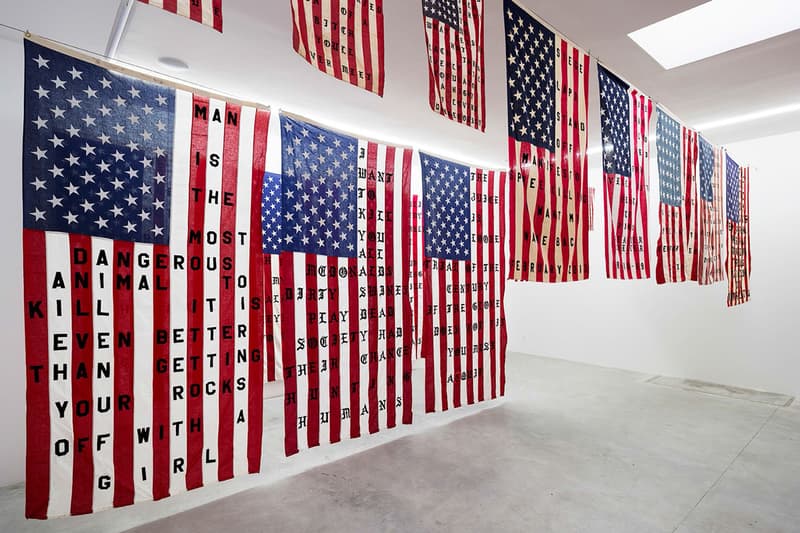 4 of 6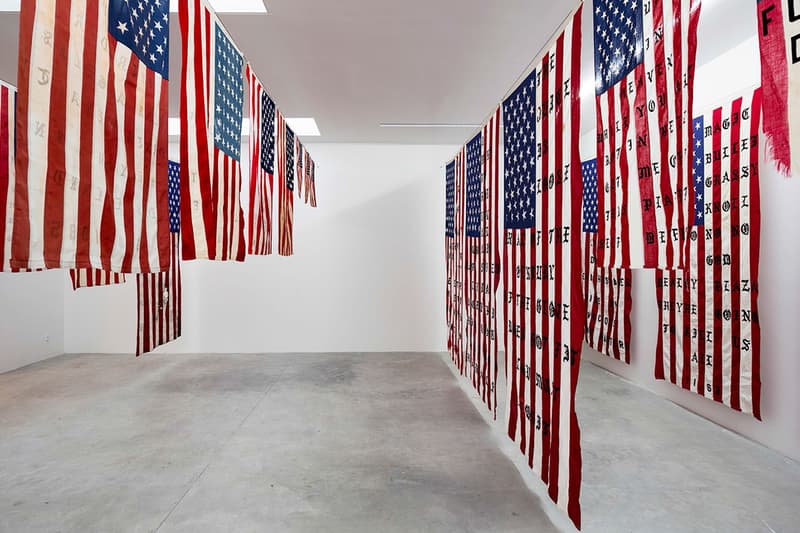 5 of 6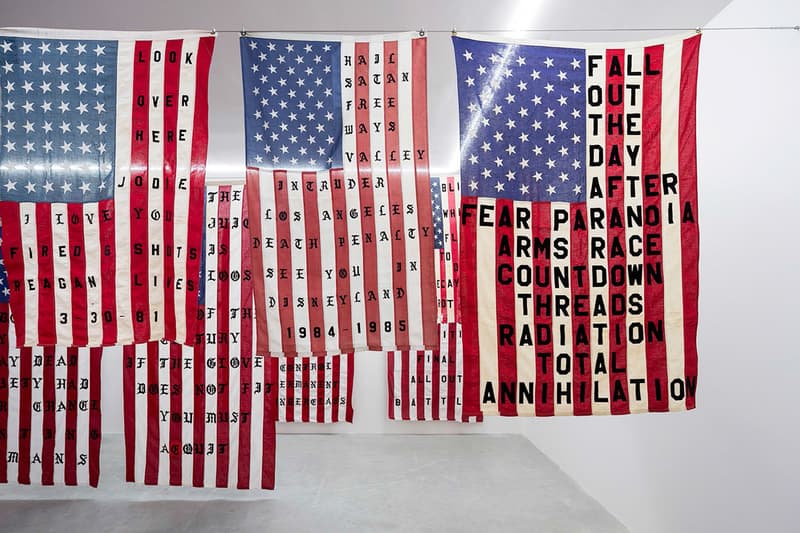 6 of 6
Cali Thornhill DeWitt, the artist behind Kanye West's The Life of Pablo merchandise is set to open a solo exhibition titled "29 Flags." The series consists of 29 stars and stripes flags with flock lettering in various sizes and fonts, spelling out events in recent American history. The events emblazoned on each flag allude to infamous moments in the country's history that were particularly violent or inspired widespread public fear, such as the assassination of JFK, the Manson family murder and the LA riots just to name a few. DeWitt, with his exhibition, aims to highlight the current state of news and ask if more can be done by the media to create awareness that leads to change. Cali Thornhill DeWitt's "29 Flags" exhibition will run through until November 19 at Copenhagen's Eighteen Gallery.
Eighteen
Slagtehusgade 18c
Kødbyen
1711 Copenhagen
Denmark