Urwerk EMC Time Hunter Ceramic
The rugged version is limited to just 15 pieces.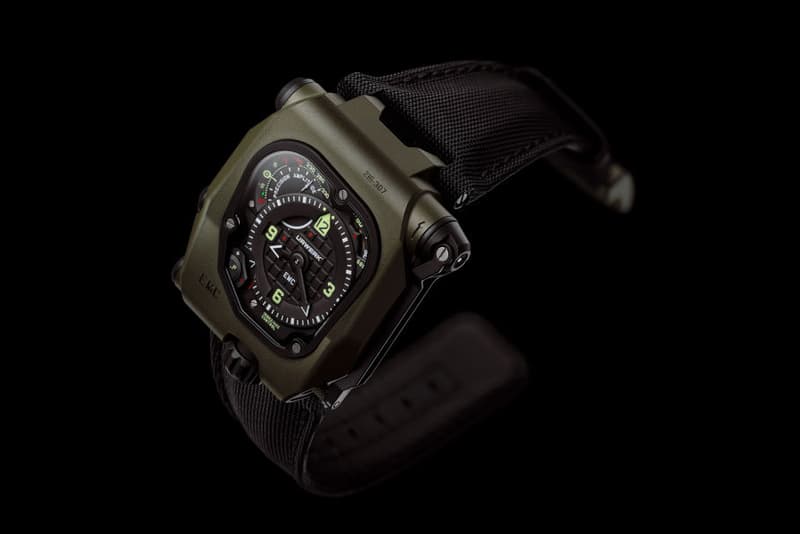 Technical timepiece makers Urwerk have released a limited-edition version of the brand's EMC Time Hunter, replacing the titanium/steel case with a smooth military green ceramic coating. The EMC Time Hunter is an advanced version of the EMC (short for Electro Mechanical Control) and was born out of Urwerk's U-Research Division, which acts as an experimental laboratory. The Time Hunter model further expands upon the capabilities of the EMC as it includes an amplitude reading of watch, in addition to a precision reading. Armed with a fine-tuning screw to adjust the rate and an optical sensor controlled by an integrated circuit board with a 16'000'000 hz reference oscillator, the EMC Time Hunter ensures accurate performance regardless of the wearer's environment.