Here Are Kanye West's G.O.O.D Friday Songs...So Far
Since you're waiting anyway.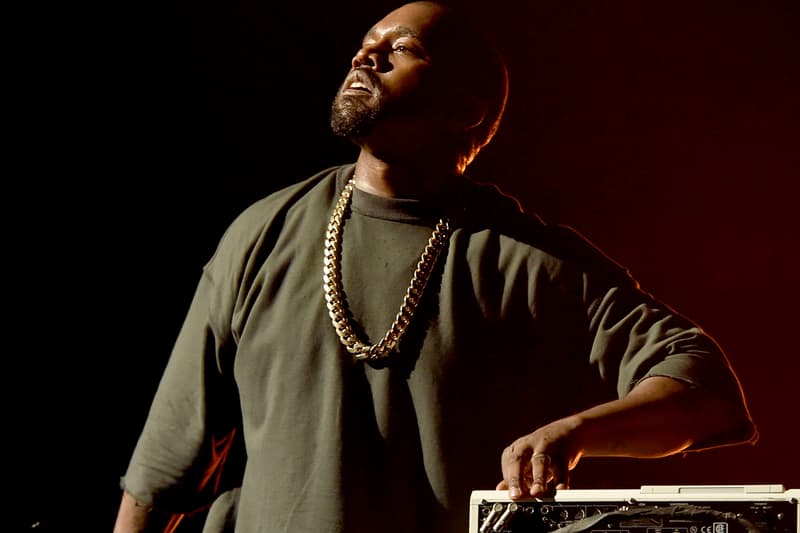 While Kanye West did not deliver his promise in time, we've decided to shorten the wait and offer you the streams for all G.O.O.D. Friday releases so far. The initial idea behind this campaign was to gear up for Ye's My Beautiful Dark Twisted Fantasy album by releasing a few tracks from the album as freebies and putting out some leftover cuts for the fans. It is safe to assume that the new edition of the series will heaten up the hype surround Kanye's upcoming album WAVES, but until it starts, get nostalgic and indulge in the songs below.
Kanye West featuring Jay-Z and Swizz Beatz – Power (Remix)
Released: August 20, 2010
Kanye West featuring Jay-Z, Rick Ross, Nicki Minaj, Bon Iver – Monster
Released: August 27, 2010
Kanye West featuring Raekwon & Justin Bieber – Runaway Love (Remix)
Released: August 30, 2010
Kanye West – Devil In A New Dress
Released: September 3, 2010
Kanye West featuring Common, Pusha T, Big Sean, Kid Cudi, Charlie Wilson – Good Friday
Released: September 10, 2010
Kanye West featuring Mos Def, Swizz Beatz, Raekwon & Charlie Wilson – Lord, Lord, Lord
Released: September 17, 2010
Kanye West featuring Jay-Z, Pusha T, RZA, Swizz Beatz, CyHi da Prynce – So Appalled
Released: September 24, 2010
Kanye West featuring Kid Cudi, Pusha T, John Legend, Lloyd Banks and Ryan Leslie – Christian Dior Denim Flow
Released: October 1, 2010
Child Rebel Soldier (Kanye West, Pharrell, Lupe Fiasco) – Don't Stop
Released: October 8, 2010
Kanye West featuring CyHi The Prynce, Keri Hilson & Pusha T – Take One For the Team
Released: October 15, 2010
Kanye west, Mos Def, Lupe Fiasco, Big Sean – Don't Look Down
Released: October 22, 2010
Kanye West featuring Pete Rock, Jay-Z, Charlie Wilson, Curtis Mayfield, Kid Cudi – The Joy
Released: October 29, 2010
Kanye West featuring Pusha-T, Cyhi Da Prynce, J.Cole & Big Sean – Looking for Trouble
Released: November 5, 2010
Kanye West featuring Talib Kweli & Consequence – Chain Heavy
Released: November 12, 2010
Kanye West featuring Cam'ron, Jim Jones, Vado, CyHi da Prynce, Pusha T, Musiq Soulchild, Teyana Taylor, Big Sean – Christmas in Harlem
Released: December 17, 2010