The Starman David Bowie Returns to Space in His Own Star Constellation
"Stardust for Bowie."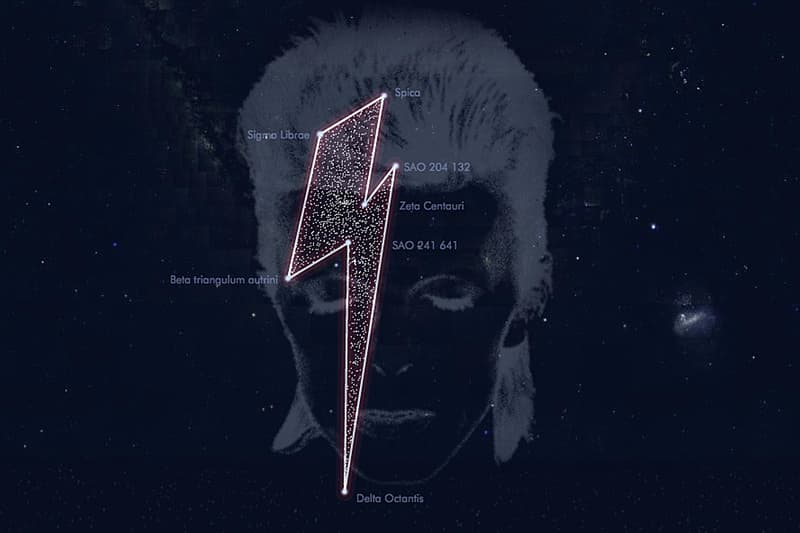 In a fitting tribute to the late rock star David Bowie, Belgian astronomers have registered a constellation in his name. Sitting in the vicinity of Mars, the collection of seven stars forms the shape of a lightning bolt. One of Bowie's most known alter egos was Ziggy Stardust, an extraterrestrial rock star, where the album The Rise and Fall of Ziggy Stardust and the Spiders from Mars featured hits "Starman" and "Life on Mars." The New Yorker also appeared on the cover of the 1973 album Aladdin Sane with a red and blue lightning bolt painted on one side of his face.
The seven stars include Sigma Librae, Spica, Alpha Virginis, Zeta Centauri, SAA 204 132, and the Beta Sigma Octantis Trianguli Australis.
For more on the project, head over to Stardust for Bowie.