Stream Dr. Dre's 'Compton' on Apple Music Now
Listen to it now.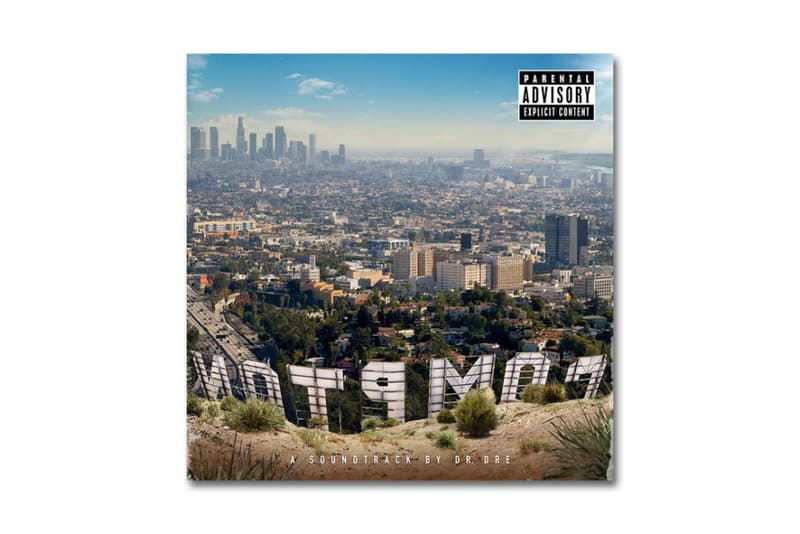 Head over to Apple Music now to stream Dr. Dre's new LP, Compton: A Soundtrack by Dr. Dre. This marks his first full album in 15 years, with many not expecting to hear anything new from Dr. Dre since Detox was scrapped. During that time, Dr. Dre immersed himself in a variety of business ventures, most notably the Beats by Dr. Dre franchise which was acquired by Apple for $3 billion USD. Definitely not strapped for cash with a net worth of approximately $700 million USD, all proceeds for this album will go towards building a new performance arts center in Compton, California.
This album is inspired by the new N.W.A film, and features Kendrick Lamar, The Game, Xzibit, Snoop Dogg, Eminem and many more. Stream the LP here.
01 Intro ft. Dr. Dre
02 Talk About It ft. King Mez & Justus
03 Genocide ft. Kendrick Lamar, Marsha Ambrosius & Candice Pillay
04 It's All On Me ft. Justus & BJ the Chicago Kid
05 All In a Day's Work ft. Anderson .Paak & Marsha Ambrosius
06 Darkside/Gone ft. King Mez, Marsha Ambrosius & Kendrick Lamar
07 Loose Cannons ft. Xzibit, COLD 187um & Sly Pyper
08 Issues ft. Ice Cube, Anderson .Paak & Dem Jointz
09 Deep Water ft. Kendrick Lamar, Justus & Andreson .Paak
10 One Shot One Kill ft. Snoop Dogg & Jon Connor
11 Just Another Day ft. Asia Bryant & The Game
12 For the Love of Money ft. Jill Scott, Jon Connor & Anderson .Paak
13 Satisfiction ft. Snoop Dogg, Marsha Ambrosius & King Mez
14 Animals ft. Anderson .Paak
15 Medicine Man ft. Eminem, Candice Pillay & Anderson .Paak
16 Talking To My Diary ft. Dr. Dre