Time and Space: Herman Kuijer's Illuminated Passages in the Netherlands
A light show that also provides a bit of safety.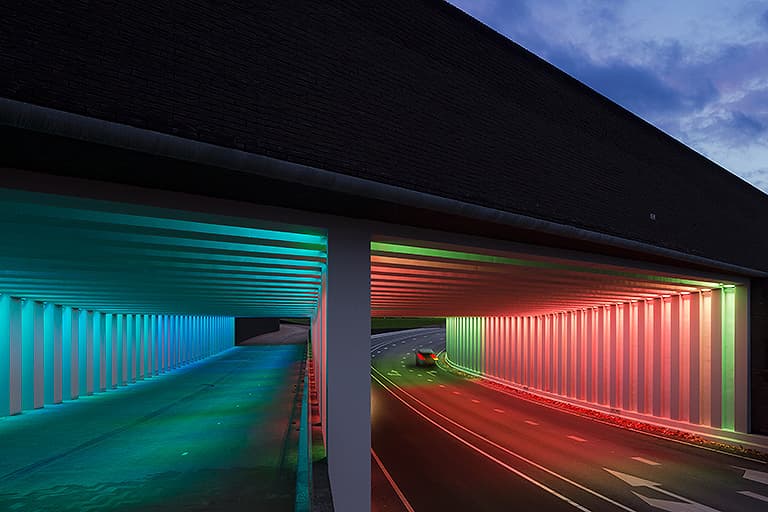 1 of 6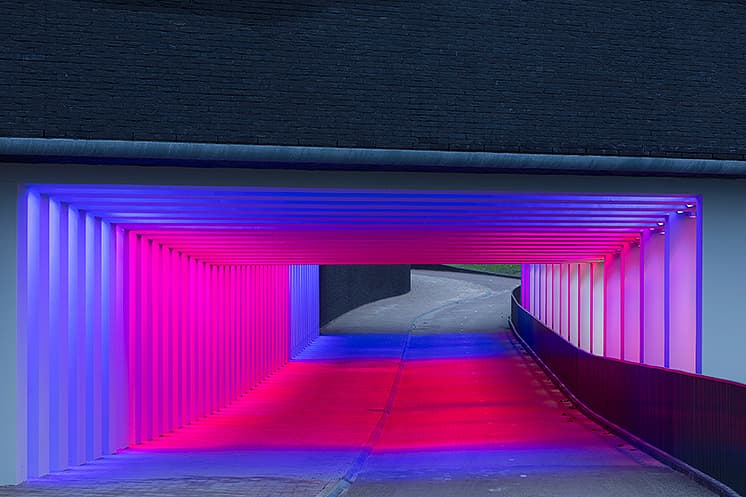 2 of 6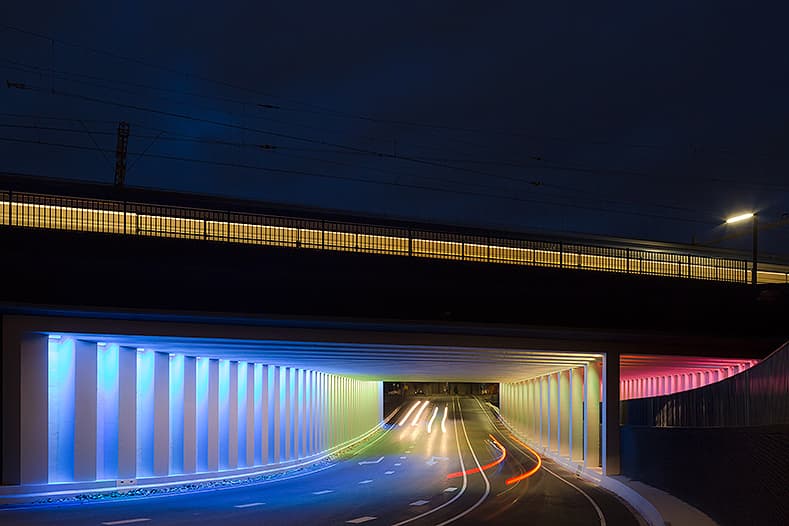 3 of 6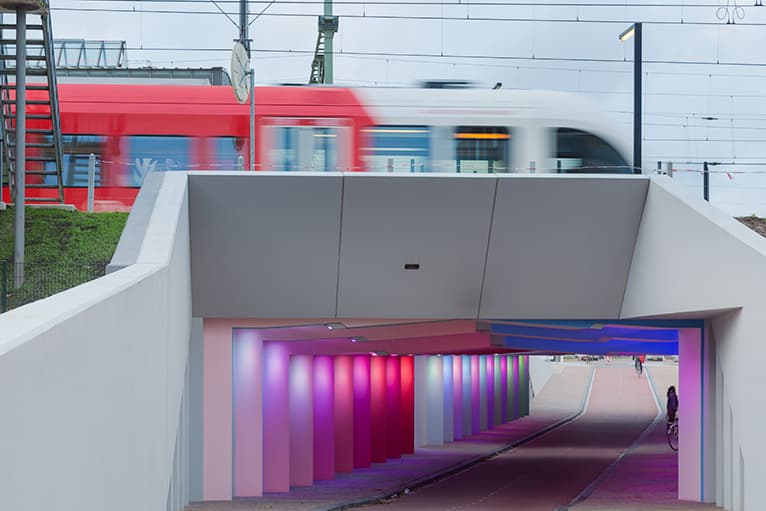 4 of 6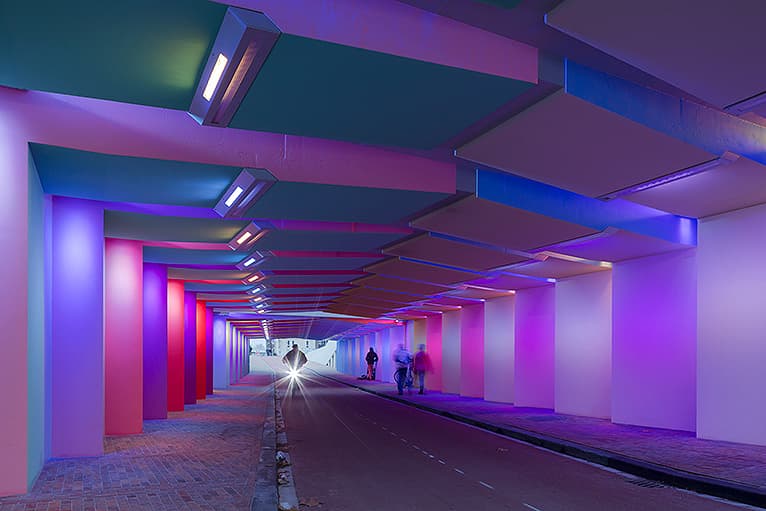 5 of 6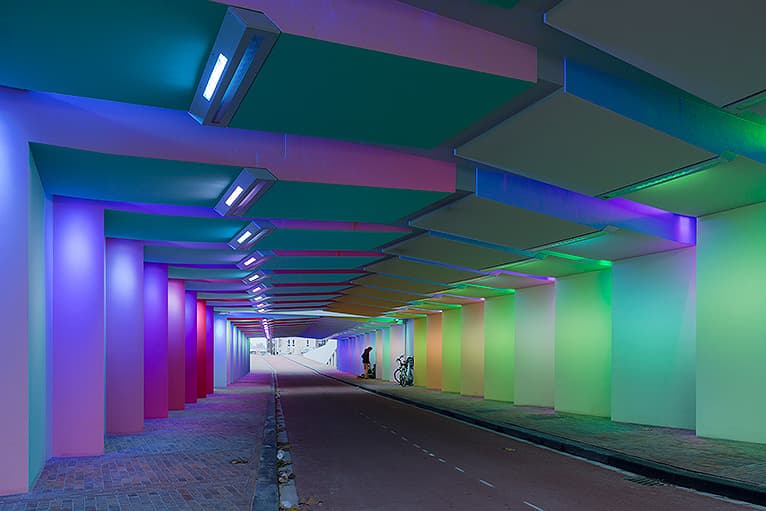 6 of 6
Dutch designer Herman Kuijer has installed two new permanent light works in the town of Zutphen in the Netherlands. Two differentiating displays, which illuminate both a pair of underpasses and a tunneled walkway, harness projected hues of color onto the concrete supporting structures. Kuijer states that the Marstunnel and Kostverloren underpasses mimic the movement of nearby water to give motorists and pedestrians a correlation between time and space as they submerge and reemerge into and out of the tunnel. The second non-motorist walkway, in which pedestrians and cyclists may use, is equipped with beams that light passes over, giving a varied array of radiance that also promotes safety for late night passage. View more of the designer's light projection-based work here.