Top 5 Gadgets to Get Immersed in Virtual Reality Right Now
Stop waiting and jump right in with our selection of the most promising VR products.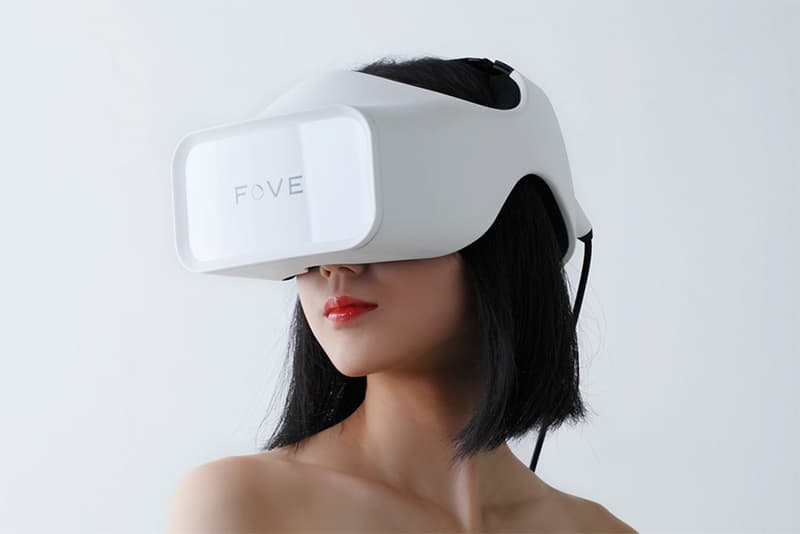 Virtual reality (VR) has been heralded for the past few years as being the next big leap consumer technology, but it still remains a decidedly niche industry. However, marked efforts have been made in the past year alone towards making VR a firmly mainstream technology, with The New York Times being the most recent convert to VR with its decision to ship a Google Cardboard unit to every one of its 1.1 million print subscribers along with its weekend editions earlier this month. For all of the headlines VR has made up to now, the industry is positively thriving with new products and innovations unveiled by the week, despite its slow adoption by society at large. If you want to jump the gun and get started with the best form of escapism already, look below for our recommendations for the best five VR gadgets to get started with.
FOVE
There's no doubt that the VR headset is the most important part of your experience. However, all headsets thus far have relied primarily on head motion to control the user's field of view within environment. The FOVE headset is the first to go one step further and incorporate advanced eye-tracking technology to allow a new dimension of interaction with the virtual environment. This involves everything from adjusting depth of field and targeting enemies, to making eye contact with an in-game character to spur a reaction. Having raised almost double their crowdfunding goal of $250,000 USD in July, FOVE is undergoing production testing and is due to ship out to developers in Spring 2016.
Ricoh Theta
While VR is second to none as a method of escapism, combined with the advent of 360-degree photography, it is also a great way to explore the world and relive moments with an unparalleled degree of immersion. Camera manufacturer Ricoh provides a handy solution in the recently released Theta, a dedicated 360-degree camera that utilizes two 12MP cameras on both sides of the device to seamlessly combine two 180-degree photos into one all-encompassing image. Also capable of Full HD video recording, the Theta is available online here in 4GB ($300 USD) or 8GB ($350 USD) specifications.
VRGO
One of the biggest limitations with VR is its requirement of an ample amount of space to move around in, which most of us simply don't have enough of in our homes. Until recently, the only space-saving solution to VR navigation were bulky apparatuses that suspended the user in the same place so they could run on what was essentially a glorified all-directional hamster wheel. The VRGO is therefore a decidedly more graceful solution, packing all the necessary mechanics inside a compact and sturdy round-bottomed stool that allows the user to pivot and turn with ease. Moving in the VR world is as easy as tilting the VRGO in the desired direction. With two more weeks left in its Kickstarter campaign, the VRGO can be pre-ordered at £150 GBP ($229 USD) for delivery in April 2016.
UnlimitedHand
In the past, regardless of how immersive a VR experience was, there would ultimately be no physical effects on the user (apart from stubbing your toe on some furniture). Created by Tokyo-based startup H2L, the UnlimitedHand armband peripheral looks to change that by strapping a haptic sensor and an array of multi-channel electronic muscle stimulators (EMS) onto your forearm. While the haptic sensor allows your in-game arm to mirror the movements of your real arm, it is the EMS that creates the sensation of touching, pinching, stroking or grabbing a virtual object, as well as simulating everything from resistance to discomfort and even pain. Developed along the widely-used Unity engine for ease of incorporation into existing VR experiences, UnlimitedHand has been successfully funded on Kickstarter and will ship in March 2016 for the retail price of $250 USD.
Leap Motion
We first caught wind of the Leap Motion back in 2012, but while it has failed to take off as an everyday controller for your computer, it has garnered much more attention in the VR world for giving the user a way to control their in-game limbs intuitively and precisely without the use of physical controllers. While the current solution of mounting the Leap Motion to the front of your VR headset is clunky at best, the introduction of a Leap Motion-integrated headset would change the game for the better. Until then, you'll just have to buy the Leap Motion online here for $100 USD.