KiBiSi x Biomega "OKO" Electric Bike
KiBiSi wants to change the way you get around major cities.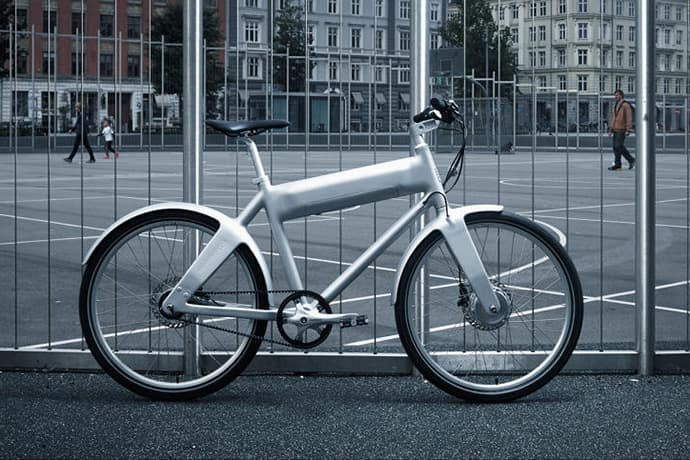 In a constant effort to improve personal transportation, Biomega has teamed up with Scandinavian design firm KiBiSi to bring you the OKO, an electric bike that aims to change how people navigate major cities. "If the bike industry wants to compete with cars, it needs to be able to assert themselves by creating brands," says KiBiSi co-founder Jens Skibsted. The OKO is made of carbon fibre materials that are usually reserved for Formula 1 cars and the feature that sets it apart from other electric bikes is that the 40-pound weight is distributed equally among the entire frame. It has a 250-watt motor which means you will be able to ride for approximately 25 miles on a single charge. The OKO by Biomega is available for pre-order for $2,295 USD and shipping is slated for December.