Yeezy Boost 350 New Color Revealed?
Kourtney Kardashian posts "mornin!" on Instagram in a pair of new Yeezy Boost 350s.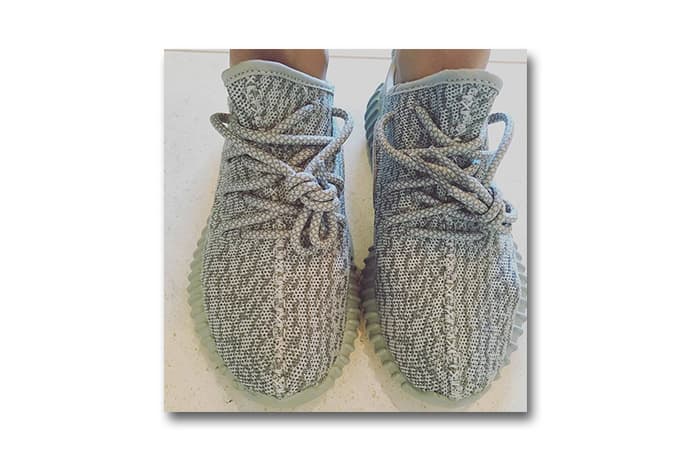 Sure, the angle of the shot is slightly crooked and part of the Yeezy Boost 350 is cut off on the right hand side, but Kourtney Kardashian just uploaded a photo to her Instagram account wearing what looks to be a new colorway. There's a mixture of light grey and white throughout with light grey accentuation and what looks to be a glow-in-the-dark sole (or it could even be a light grey with a slight green tinge, no way to be sure yet). These could actually be the Yeezy Boost 350s that are set to drop on November 14. Are you feeling the new release?