Essentials: Siki Im
The 2015 Woolmark Prize finalist shares his favorite items to survive in New York City.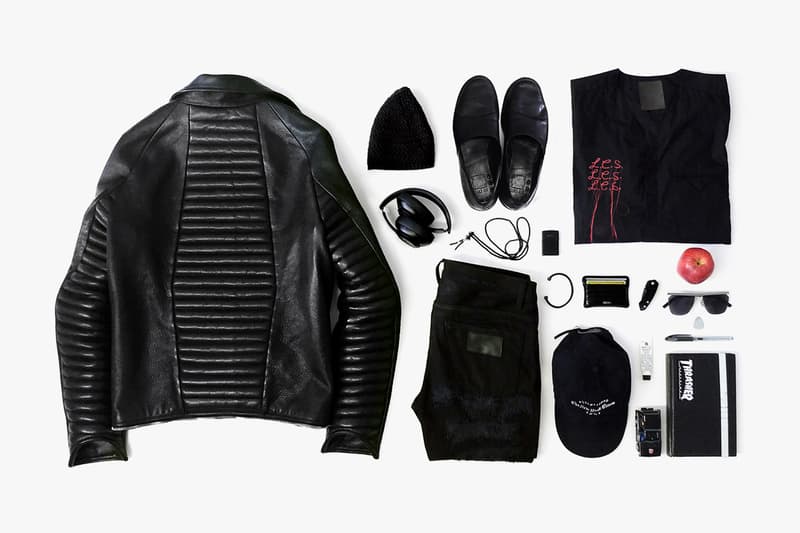 Our latest Essentials series turns the spotlight onto New York-based fashion designer Siki Im, who founded his eponymous label SIKI IM STUDIO in 2009 as a luxury menswear line that creates structural designs made with traditional hand-tailoring techniques. In 2014, Im launched the subsidiary line DEN IM to bring in youthful influences from New York's underground subcultures to a range of cut-and-sew basics and denim wear. His accolades meant he was honored as a 2015 Woolmark Prize finalist this year, an award that only solidifies his merits. With a deep interest vested in anthropology and design, the New York-based designer has extensive fashion experience from working under industry heavyweights like Karl Lagerfeld and Helmut Lang. Today he continues to run his labels with a brand ethos that embraces the philosophies of the late French thinker Michel Foucault.
Passionate for his product, Im presents a host of items from his SIKI IM and DEN IM lines in his daily Essentials. Highlight pieces like his brand's black motorcycle jacket, pegleg jeans and kangaroo leather slip-ons are accessorized with a vintage bracelet, prayer beads, and a cap from the New York Times as a tribute to his home city. On-the-go must-haves include a sketchbook and pen, lip balm, and a RIMOWA cardholder. View Siki Im's Essentials above and head over to the label's website to view the current season's offerings.