Skepta Joins Pharrell, Jamie Woon & Scott Vener on Beats 1 'OTHERtone' Episode
For the first London episode of the show.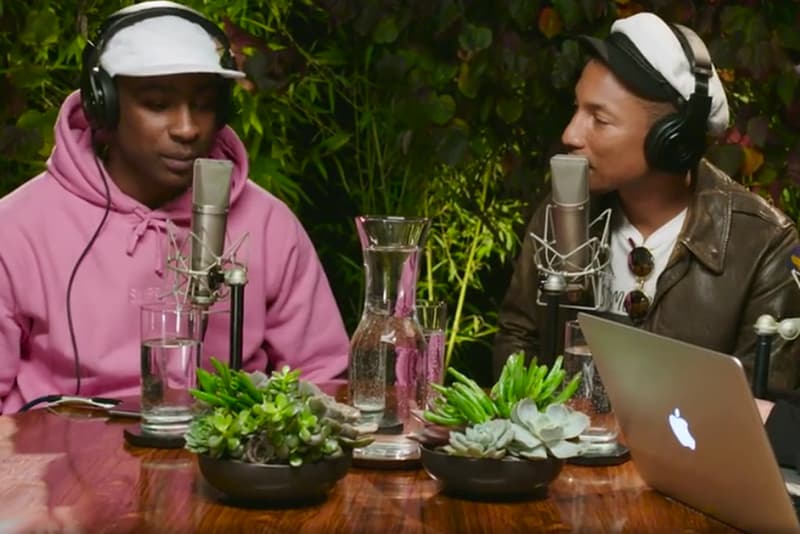 For the inaugural London episode of Pharrell's show OTHERtone on Beats 1, Skepta was invited to join Scott Vener and fellow UK musician Jamie Woon for a chat. Topics Skepta visited are the story of when he met Snoop Dogg for the first time, police brutality and its philosophie, and more. The also delivered a freestyle over Travi$ Scott's Rodeo track, Flying High and teased a collaboration with Pharrell. In this episode, Skateboard P tries to convince the grime MC to learn the guitar so that he can fully unlock his creative potential. Listen to the entire episode here and watch a few video segments from the episode below.
Skepta – Pharrell – Scott. #OTHERtone https://t.co/jDcEBOMqDT

— SKEPTA (@Skepta) October 9, 2015
Watch how @Pharrell feels about @jamiewoon's music in this #OTHERtone sneak peek & hear the rest on @Beats1 12pm PST! pic.twitter.com/QbC4k3fMnT

— i am OTHER (@i_am_OTHER) October 11, 2015