Dr. Dre & Jimmy Iovine Ordered to Pay Former Beats Partner $25 Million USD in Royalties
Entrepreneur Steven Lamar will also receive royalties.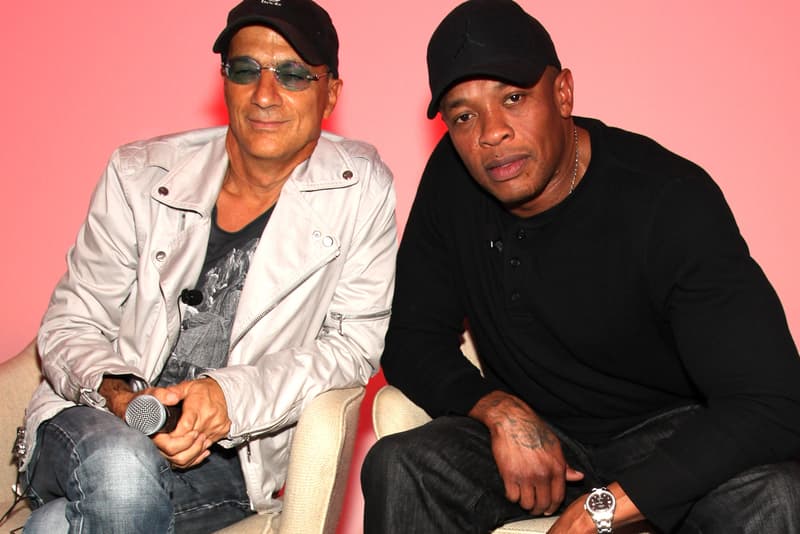 Towards the beginning of this month, it was reported that Dr. Dre and Jimmy Iovine were being sued by entrepreneur Steven Lamar for unpaid royalties. As we noted, Lamar was allegedly the one who suggested the concept of creating celebrity-backed headphones to the team back in 2006, resulting in the Beats by Dre brand. Now, the verdict has been reached.
Earlier today, a Los Angeles jury ruled in favor of Steven Lamar's claim, awarding him a $25 million USD verdict. The aforementioned number comes from the specific damages involving the Studio line of headphones, and also allows Lamar to receive royalties from the Studio 3 headphones currently for sale. Billboard notes that Lamar is "also entitled to his attorneys' fees and prejudgement interest under California law," which brings the complete total to over $40 million USD. The lawsuit was originally filed back in 2016.
"For anybody who has a great idea and brings it to a company and then doesn't get the recognition or credit that they're due … what this jury verdict says is, if that happens to you and you're a little person, you can go into court and have a jury of American citizens determine whether you're right or wrong," Lamar's attorney, Brian Melton, tells Billboard. "And if you're right, you get the credit that you're owed," says Melton. "That's what I felt when I heard the jury verdict. It indicated four years of hard work in this case of standing side-by-side with Mr. Lamar, through the ups and downs, and going against one of the biggest companies in the world with some of the best lawyers in the world."
Melton explained to Billboard that his client had actual, concrete evidence to back up his claims, while Dr. Dre and Jimmy Iovine were unable to provide anything substantial to back up their defense; he also believes Lamar was a "more credible witness" than Iovine.
"I think whether you're an individual who has a great idea featuring a major celebrity or you're just any kind of person, the jury's looking for credibility on the stand," Melton adds. "And they got to see Mr. Lamar, they got to see Jimmy Iovine, they got to see Andre Young, Dr. Dre, and they made their decision based on witnesses on the stand. I don't believe jurors really take into account the celebrity necessarily in these instances. The other side played it up, I think they thought playing music throughout the trial, hyping up this celebrity stuff was going to get them out of jail for free. And it didn't work out that way."