Saudi Soccer League Coordinates Huge Fund to Sign the World's Best Footballers
Offering annual salaries that could be worth up to $1 billion USD.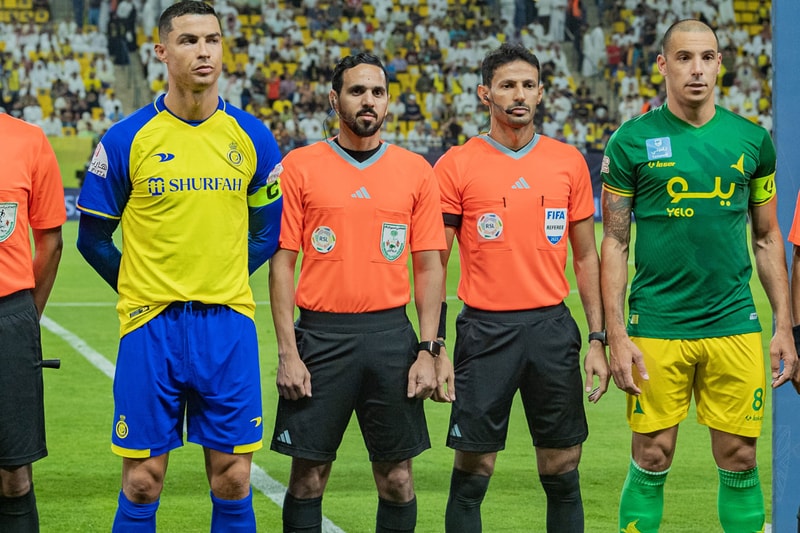 The Saudi Soccer League has coordinated a Public Investment Fund to offer huge paydays to some of the biggest sports stars in the world if they join Saudi Arabia's best teams.
In a similar fashion to the Saudi-financed campaign to dominate the golf industry through the new LIV series, the new plan in Saudi's football league has been supported at the highest levels by the Saudi government and is being financed by the kingdom's huge sovereign wealth fund.
The fund will look to turn the country's domestic league into a destination for top talent and to do so, Saudi clubs have begun approaching world-famous stars with some of the highest annual salaries in sports history; deals that could reach wages of up to $1 billion for foreign ballers.
In 2022, former Manchester United and Real Madrid star, Cristiano Ronaldo, joined Saudi club Al-Nassr in a deal that is reported to be worth $200 million per season. And while Al-Nassr just missed out on the league title, those running the Saudi league have stated that Ronaldo's presence in the league alone was a victory in itself after bringing a new wave of attention to the country's top division.
More recently, fresh links have surfaced of famous players who could be making their way to the Saudi league. Lionel Messi, who led Argentina to the World Cup title, has been linked with a move to the division, while French baller N'Golo Kante is also linked with a move to the league. However, the next star that has been confirmed to move to Saudi to play next season is French star Karim Benzema who has agreed to leave Real Madrid for a nine-figure deal.