A Lionel Messi Documentary Is Coming to Apple TV+
The four-part documentary series was filmed in Paris, Qatar and Argentina.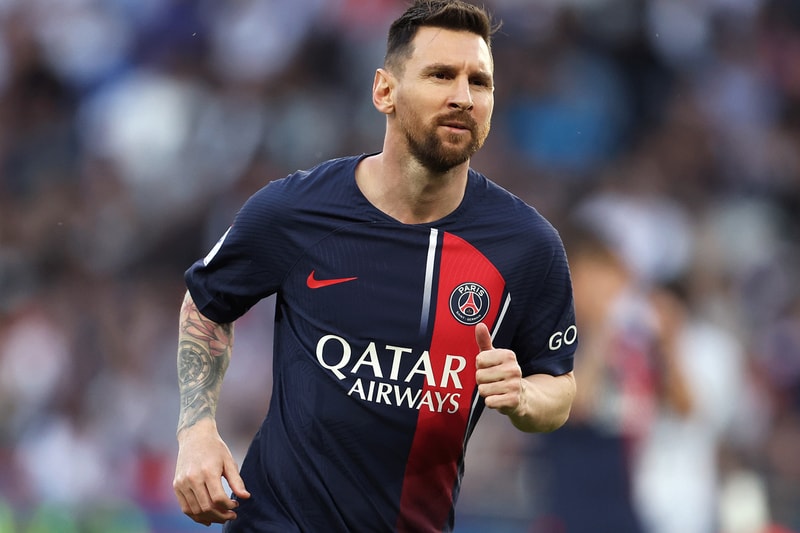 A documentary focusing on Lionel Messi is officially in the works over at Apple TV+ from SMUGGLER Entertainment.
The four-part documentary series was filmed in Paris, Qatar and Argentina and follows Messi's five FIFA World Cup appearances and his FIFA World Cup Qatar 2022 win. Viewers will be treated to exclusive behind-the-scenes content including his time in Qatar's training grounds, press junkets and his own privacy, along with what is billed as "the most personal interviews to date with Messi," and words from his teammates, coaches, competitors, fans and commentators that hail him as one of the greatest footballers of all time. Relive his first match with the Argentina national football team and his red card in the first minute, his early retirement in 2016 and eventual comeback to become a FIFA World Cup champion.
Several days before the tournament, the seven-time Ballon d'Or winner said to the filmmakers, "It would be the ultimate experience to win a World Cup and to be able to close out my career in that way. I've daydreamed about it after many years of fighting for it. I made a million possibilities of what could happen … the first match, the round of 16, the quarterfinals, the semifinal and the final. I'm also going to live it as something special, because it's the last one. To finish my last year winning a World Cup would be the dream ending."
Stay tuned for an official trailer and release date.
Elsewhere in sports, Karim Benzema has officially joined Saudi Arabia's Al-Ittihad.