Vic Mensa is "LVLN UP" on New Single
Coming a few days ahead of his next LP.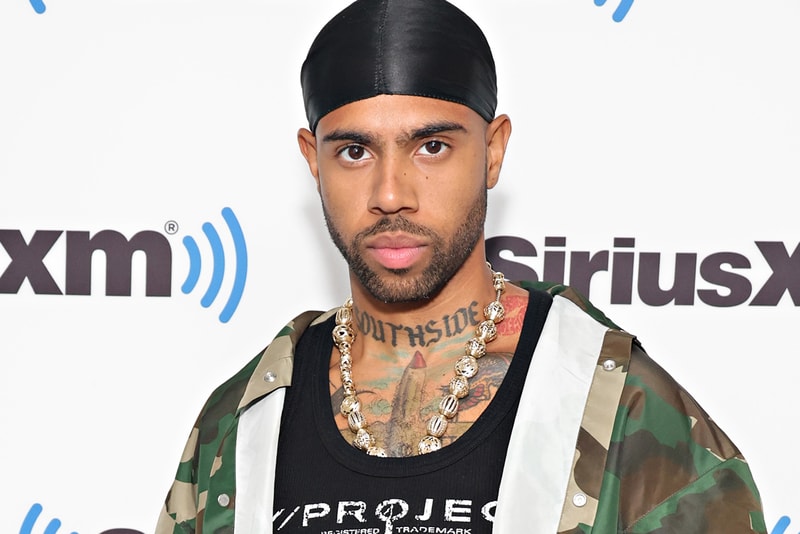 In the latest cut off his sophomore album VICTOR, Vic Mensa is showing off his witty wordplay. On "LVLN UP", the Chicago rapper reminds us that he's here to stay.
The two-minute cut is led by a crisp, hard-hitting beat, over which Mensa runs through his list of worthy flexes. "I got a whole new gameplan, I'm doin' numbers like Rain Man / How many years I've been dope, man? / I said f*ck it and started a weed brand / And I'm connected like Edison, ay / Meeting with African presidents, ay," he delivers with confidence on the verse.
Mensa wrote in an Instagram caption: "I made this beat when I was on a long drive from Accra to Keta through the Ghanian countryside. I sampled an old African record from the 70s, sum dusty and full of character. I wrote the hook about the direction I'm taking my life right now. About taking that dark cloud from above my name and shaping it, forming it into something formidable. Into a force of nature. This is about reimagining how the world has pigeonholed you, and taking flight on these n*ggas."
"LVLN UP" takes a different tune than Mensa's last single off VICTOR, "Blue Eyes", which is a raw, reflective cut. "$WISH", with G-Eazy and Chance the Rapper, "STRAWBERRY LOUIS VUITTON" with Thundercat and Maeta and "Eastside Girl" with Ty Dolla $ign also see spots on the 18-track album.
"LVLN UP" is now available to stream on Spotify and Apple Music. According to Apple Music, the single is the fourth track on VICTOR – which hits streaming everywhere this Friday, September 15.
In other music news, don't miss Bakar's vulnerable new single "I'm Done."