Vic Mensa Announces Sophomore Album and Drops Off First Single, "Blue Eyes"
'VICTOR' is dropping later this year.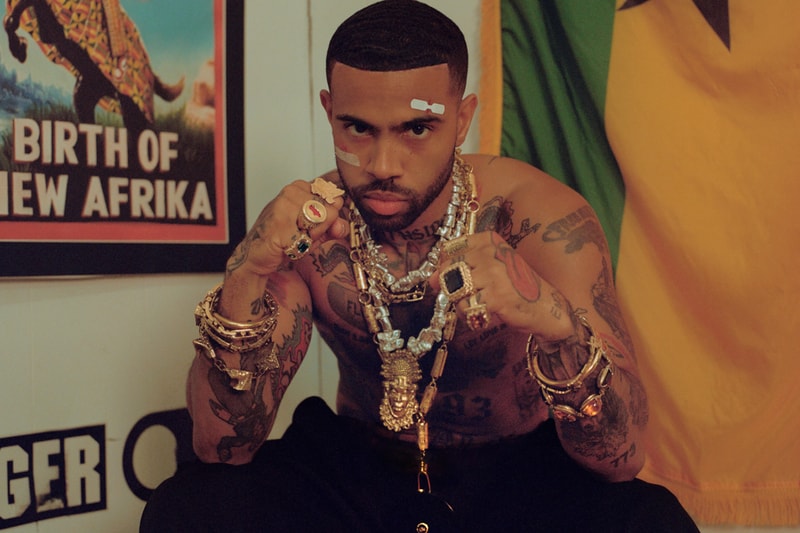 Vic Mensa is readying his next long-form release. Entitled VICTOR, the Chicago rapper is set to deliver his largely self-produced second album on September 15; he dropped off the introspective cut "Blue Eyes" to keep us satisfied until then.
"'Blue Eyes' is one of the most personal songs I've ever made," Mensa shares. "It illustrates the impact of European beauty standards on the mind of the African, using my experience and that of my aunt who recently passed from the effects of skin bleaching." Right off the bat, Mensa asserts his flow over a run of raw, reflective lyrics. "I used to wanna have blue eyes / I used to wanna have blue eyes / It's like I was livin' two lives / Internalized self-hatred with racism in society is as American as apple pies."
Mensa took to Instagram to share the reasoning behind VICTOR's cover art and title, explaining the personal connection behind both creative choices. He writes in the caption: "For my 2nd studio LP I wanted the cover to depict me in a raw human form, displaying my rebirth and reformation. I was inspired by the Egyptian Book of the Dead and the Legend of Osiris."
View this post on Instagram
"This album is a story of redemption; trial and triumph, pain & glory," Mensa states of the 18-track project. "It was forged from the rubble of a bad crash, literally and metaphorically, and follows my journey into spirituality, a return to Chicago, a return to Ghana and a rediscovery of myself." The rapper delivered "STRAWBERRY LOUIS VUITTON", "$WISH" and "Eastside Girl" earlier this year. Check out the full tracklist below.
1. Sunday Morning Intro
2. Victor
3. RUMORS
4. LVLN UP
5. The Weeping Poets
6. Swear
7. $WISH (feat. G-Eazy & Chance The Rapper)
8. sunset on the low end
9. STRAWBERRY LOUIS VUITTON (feat. Thundercat & Maeta)
10. $outhside Story
11. Law of Karma
12. Blue Eyes
13. Blue Eyes (Interlude)
14. Sunday Evening Reprise
15. all i kno
16. Ble$$ings
17. 14 Days
18. Eastside Girl (feat. Ty Dolla $ign) (Bonus Track)
Mensa is currently on the road with Chance The Rapper, as the supporting act for his run of Acid Rap 10th Anniversary shows in Chicago, New York City and Los Angeles.
"Blue Eyes", the twelfth track off VICTOR, is available to stream on Spotify and Apple Music.

Elsewhere in new music, check out Hypebeast's roundup of the best new tracks that dropped this week.