Earl Sweatshirt and The Alchemist Drop 'Voir Dire' as an NFT
A full-length collaborative LP.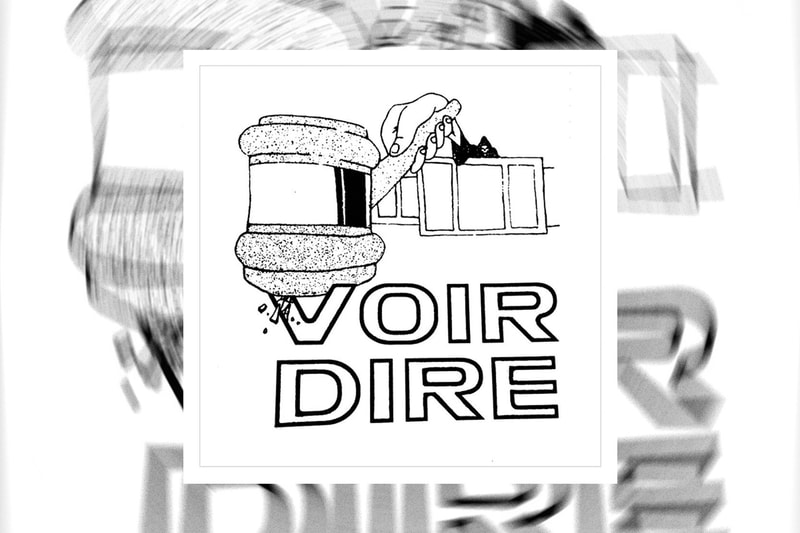 Earl Sweatshirt and The Alchemist have delivered Voir Dire. Available exclusively as an NFT, the 11-track collaborative album is fully free to stream – it's the additional merch and behind-the-scenes content that come at an additional cost.
The Alchemist teased Voir Dire earlier this week, posting the album's tracklist – which surprised many, coming completely out of nowhere – as well as the information for an upcoming Voir Dire performance at London's Jazz Cafe. Earlier today, the pair released Voir Dire on Gala Music, on which the album is described as "a digital collectible."
The tracklist resembles the one The Alchemist shared earlier this week, with the initially hidden feature on the third track, "Sentry" revealed to be MIKE. "Sentry" leaked yesterday afternoon by way of unconfirmed sources (an Odd Future Twitter account). See Voir Dire's tracklist in full below.
01. 100 High Street
02. Vin Skully
03. Sentry [ft. MIKE]
04. All The Small Things
05. My Brother, The Wind
06. 27 Braids
07. Mac Deuce
08. Sirius Blac
09. Geb
10. Deadzone
11. Free the Ruler
While the album is completely free to stream, in order to gain "access to exclusive merch and experiences", you must purchase a track. Merch spans from t-shirts and signed album posters, whereas "experiences" include the ability to appear in the track's music video or to join the virtual "Smokeout: Light Up with Earl & Al." All exclusive opportunities are still listed as "coming soon."
The duo also dropped off the music video for "Sentry." Stream it below.
Voir Dire is available to stream solely on Gala Music.
Elsewhere in new music, Burna Boy released his seventh studio album, entitled I Told Them…