Sperry Taps Chris Echevarria As Guest Creative Director
A first for the classic American boat shoe brand.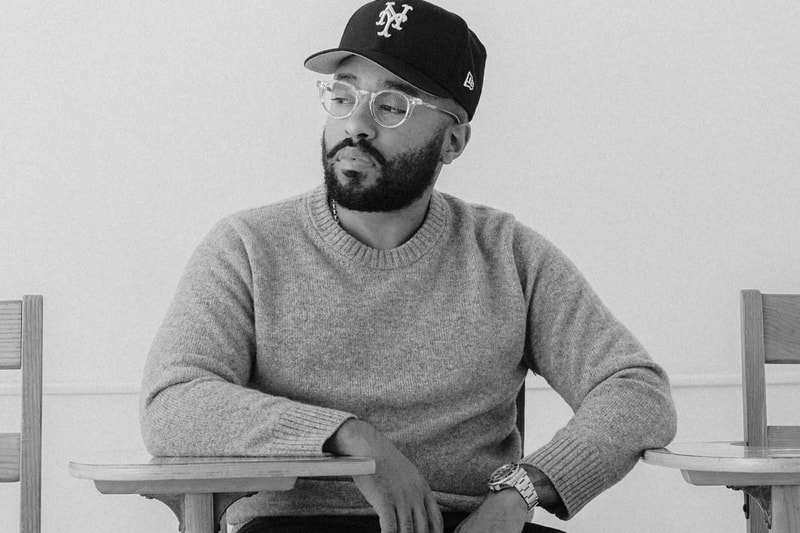 Since its 2017 founding, Chris Echevarria's Blackstock & Weber has solidified the designer/creative as a trailblazing staple in the footwear game. Alongside its lineup of mainline of contemporary, yet elegant loafer silhouettes, the brand has procured an impressive collaboration portfolio including the likes of JJJJound, Bloomingdale's, The Philadelphia 76ers, NEEDLES, Kith, Palmes and J. Crew. Now Echevarria is going a step further as he's been tapped by Sperry as its new guest creative director.
The decision to bring Echevarria into the fold marks the first time Sperry has brought in a guest creative director. Under the new partnership, which is titled 'Sperry by Chris Echevarria,' the B&W founder/creative director is set to bring forth a limited-edition collection of footwear inspired by the brand's signature styles. As such, the collection will center the boat shoe, which was made popular by Sperry alongside other styles.
"There's tons of iconic history to pull from with Sperry. I've had the opportunity to dig into the archives and flip it through my lens," said Echevarria about bringing his vision to Sperry. "It'll all come down to the presentation, materials chosen, etc. I'm not really leaning away from the old money aesthetic or leaning toward it. The Top-Sider is an American staple. This collection is for everyone."
In an effort to keep the brand's core American roots, the new collection will be crafted at Maine's Rancourt, which is one of the few remaining shoe factories in the United States. A longtime staple, Sperry was founded in 1935. However, the brand has ebbed and flowed throughout popular culture. By linking up with Echevarria, the brand is sure to turn a new leaf in reinvigorating its foundational footwear chops.
"This is a dream project for me," said Echevarria. "I've wanted to do this since Scott Sternberg did this for Band of Outsiders. It's surreal that it's happening in such a big way."
The first drop from 'Sperry by Chris Echevarria' is set to release in the first quarter of 2024.
In related news, Heron Preston joins H&M as its creative menswear advisor.