Salehe Bembury Teases New Crocs Silhouette
An early look at the duo's third silhouette together.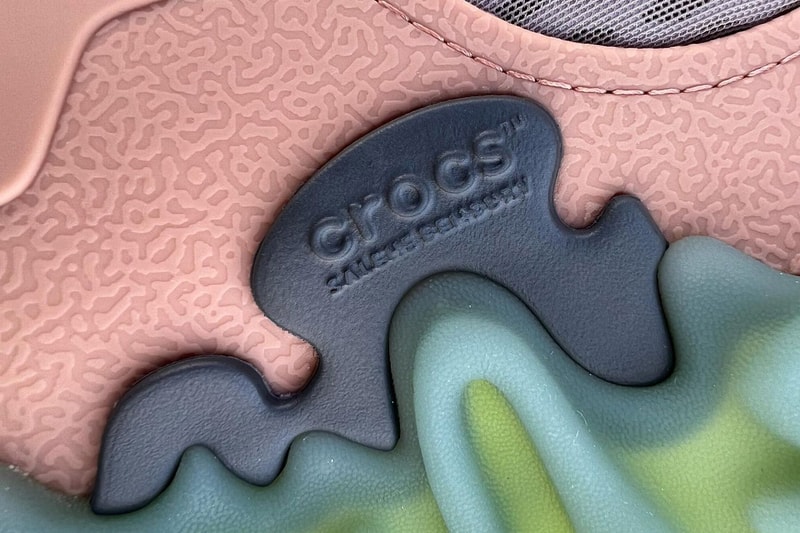 Salehe Bembury has played a key role in Crocs' resurgence in the world of sneakers these past few years. Teaming up with the slip-on specialists for the first time at the tail end of 2021, he brought forth the now-staple Crocs Pollex Clog. Since then, a constant flow of monochromatic colorways has kept sneakerheads equipped with easy-to-rock kicks. Recognizing his importance, Crocs appointed Bembury as creative director of Pollex Pod this year. The duo has since introduced the Crocs Pollex Slide and now looks to be presenting another new silhouette.
Today, Bembury shared a teaser of what looks to be a new collaborative silhouette from the duo, featuring an embossed "Crocs Salehe Bembury" note. In the announcement of Bembury becoming creative director of Polled Pod, Crocs' brand president noted that "Looking ahead, we are excited to continue this partnership and extend into dynamic new silhouettes," and it looks like the duo is sparing no time in accomplishing this. Unlike its predecessors, the design utilizes a vibrant array of colors that includes a soft pink and deep navy alongside a green and blue semi-translucent layer.
Stay tuned for updates regarding this new project from Salehe Bembury and Crocs as he continues to pave the way for the Pollex Pod division.
View this post on Instagram
Looking for more updates from the always moving world of sneakers? Be sure to check out Crocs' newest partnership — a chocolate-flavored collaboration with Hershey that sees the Hershey's Kiss, Hershey's Bar and Reese's Peanut Butter Cups all nodded to on the Classic Clogs.