Andu Masebo Designs Objects That Tell the Stories of Others
After tracking down the previous owners of a scrapped car, Masebo turned their memories into furniture. Here, he shares why their tales are just as important as his own.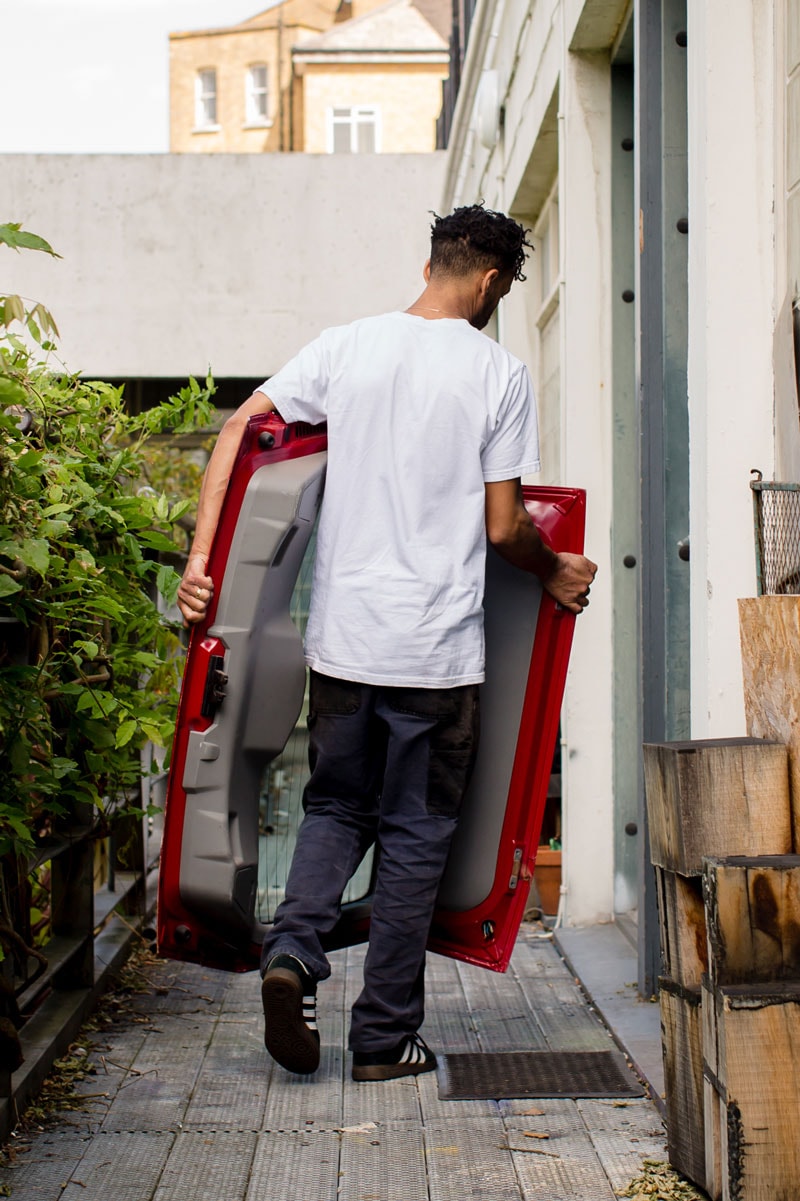 Andu Masebo Designs Objects That Tell the Stories of Others
After tracking down the previous owners of a scrapped car, Masebo turned their memories into furniture. Here, he shares why their tales are just as important as his own.
During this year's London Design Festival, a gallery inside the Victoria & Albert Museum played host to a furniture collection made entirely from an old Alfa Romeo. Titled "Part Exchange", the project was initiated by London-based designer Andu Masebo. But he wants you to know that it wasn't just him involved.
"I learned to make things before I learned to design them," he tells me from his east London workshop. "It means that when I design, I quite often try to understand why things are made a certain way, who has made them, and what is the voice of the person making it."
In the case of Part Exchange, those voices came from the car's past owners. Somehow miraculously, Masebo had managed to track down a scrap-destined Alfa Romeo – a make he selected for its romantic yet unreliable connotations – that came complete with receipts for every repair and MOT. With the paper trail, he was able to track down every past owner of the vehicle, and with that, the idea for the project was born.
1 of 6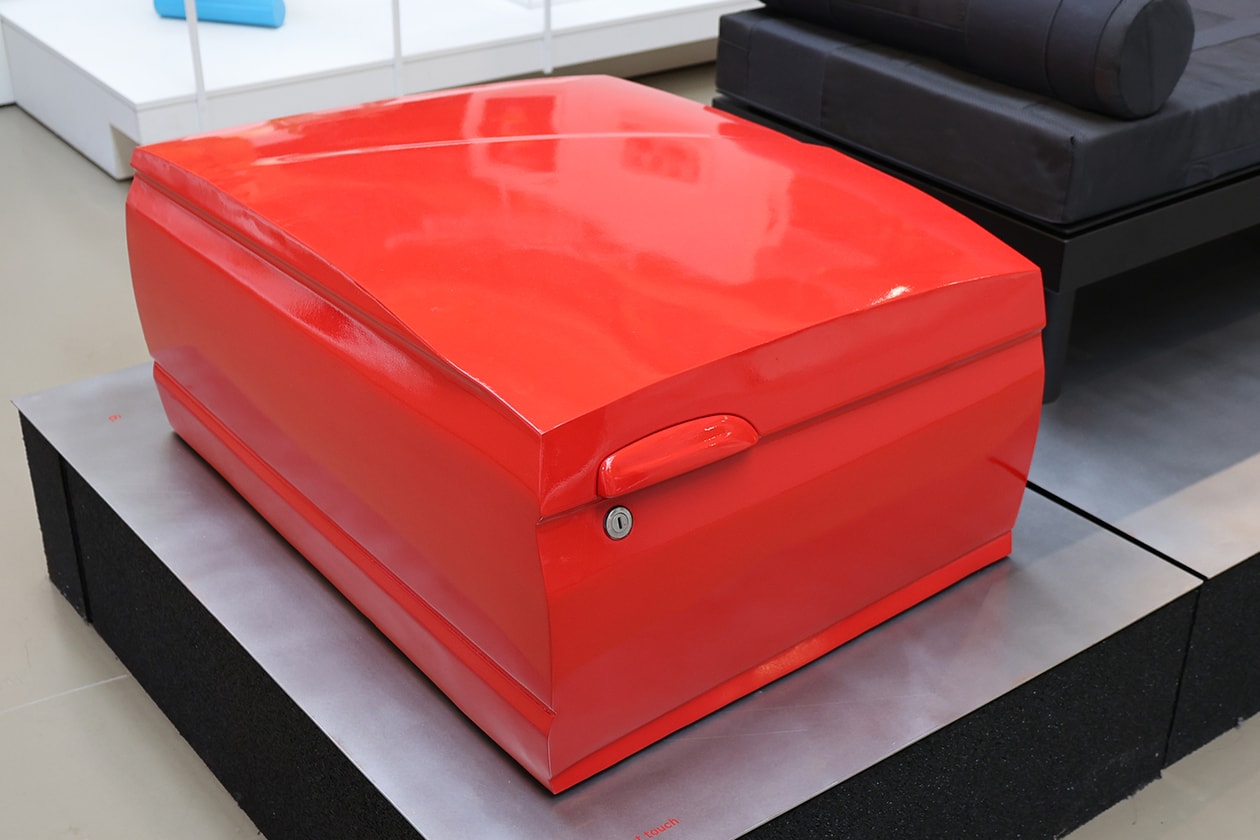 2 of 6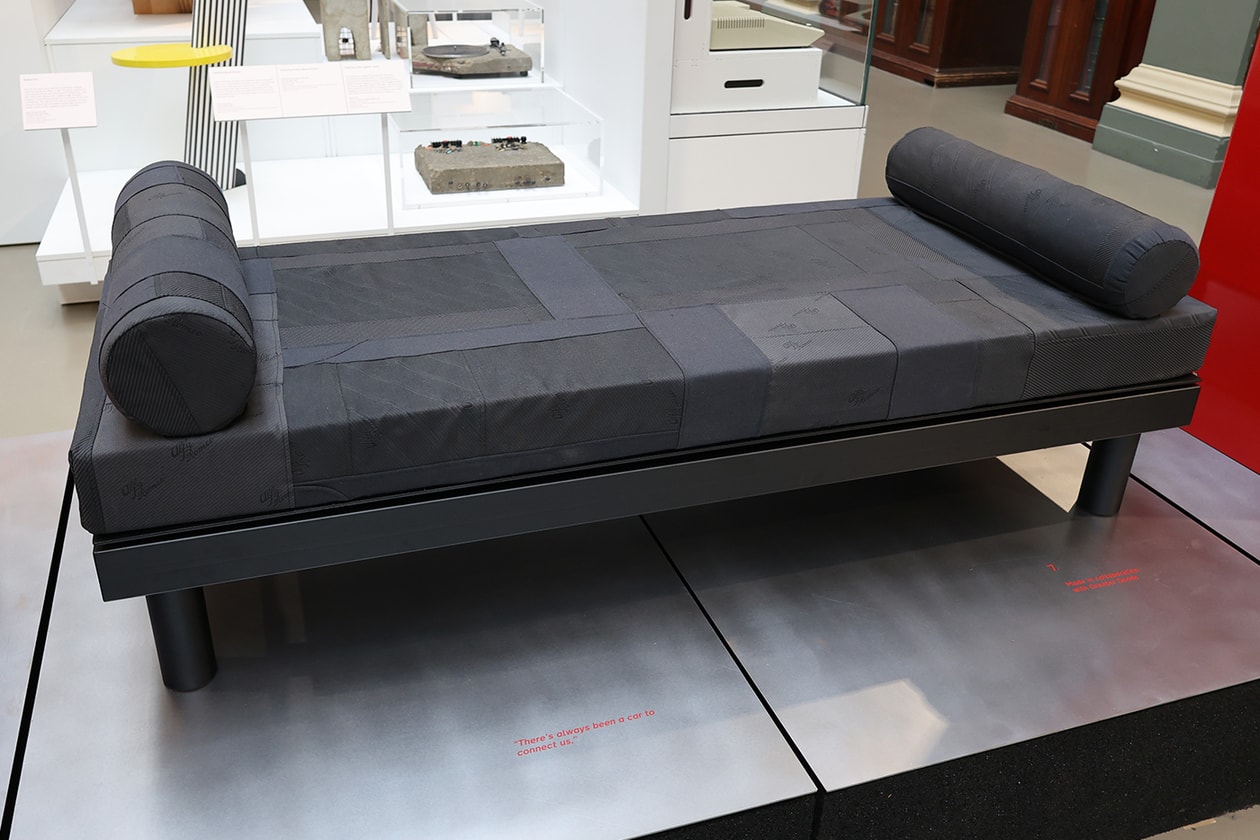 3 of 6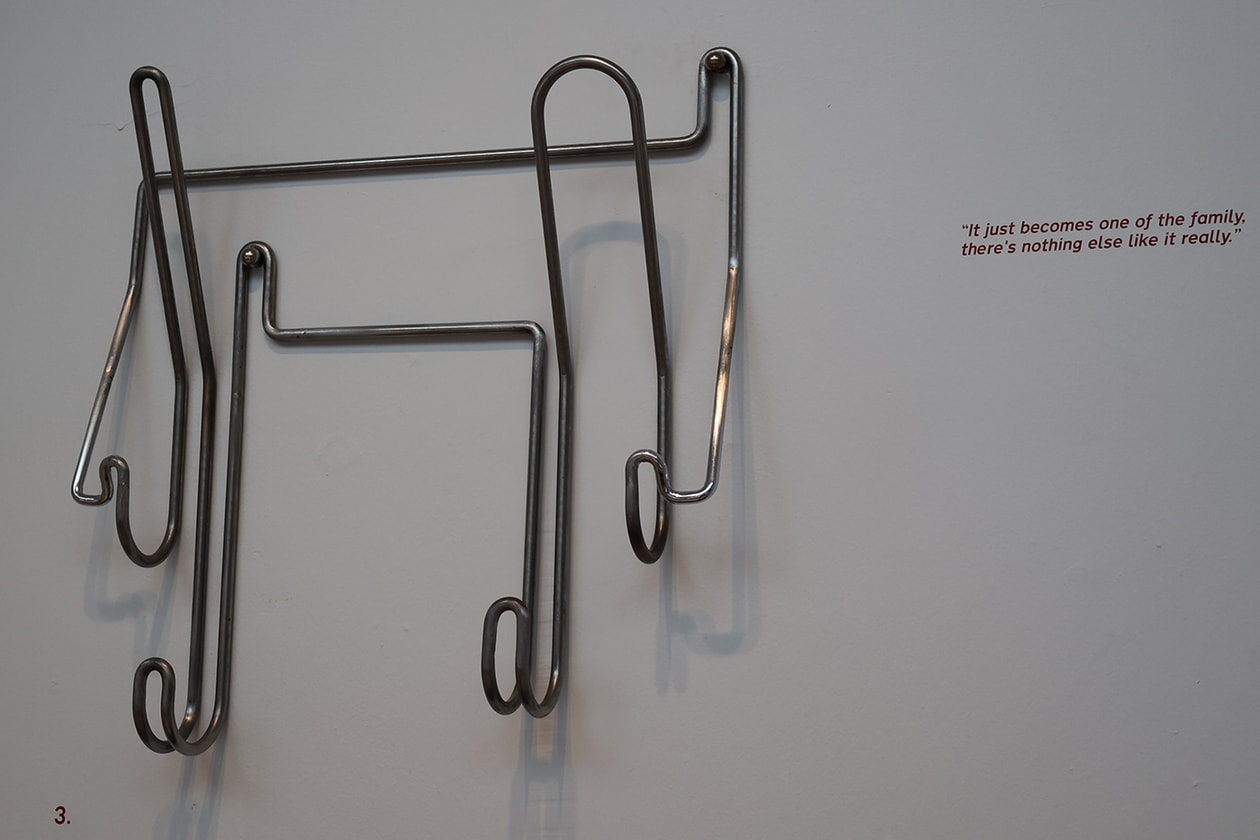 4 of 6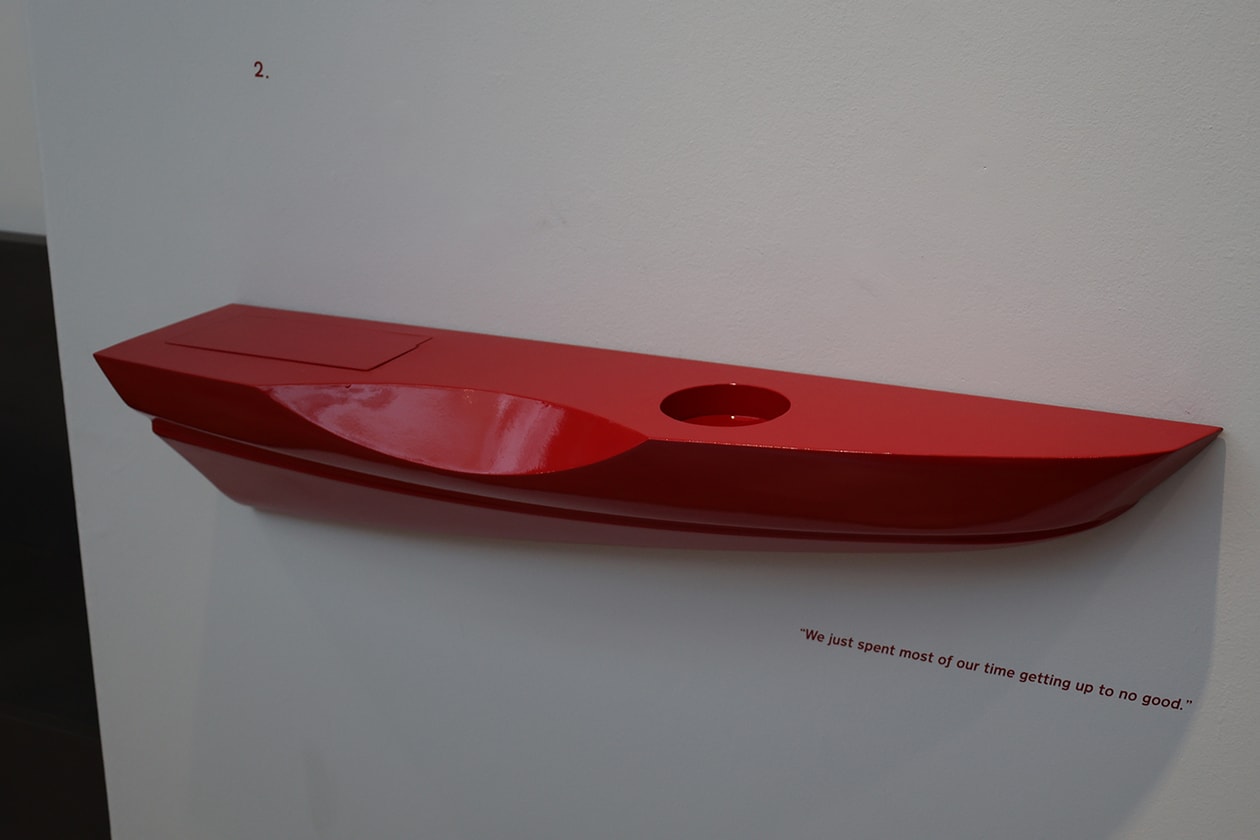 5 of 6
6 of 6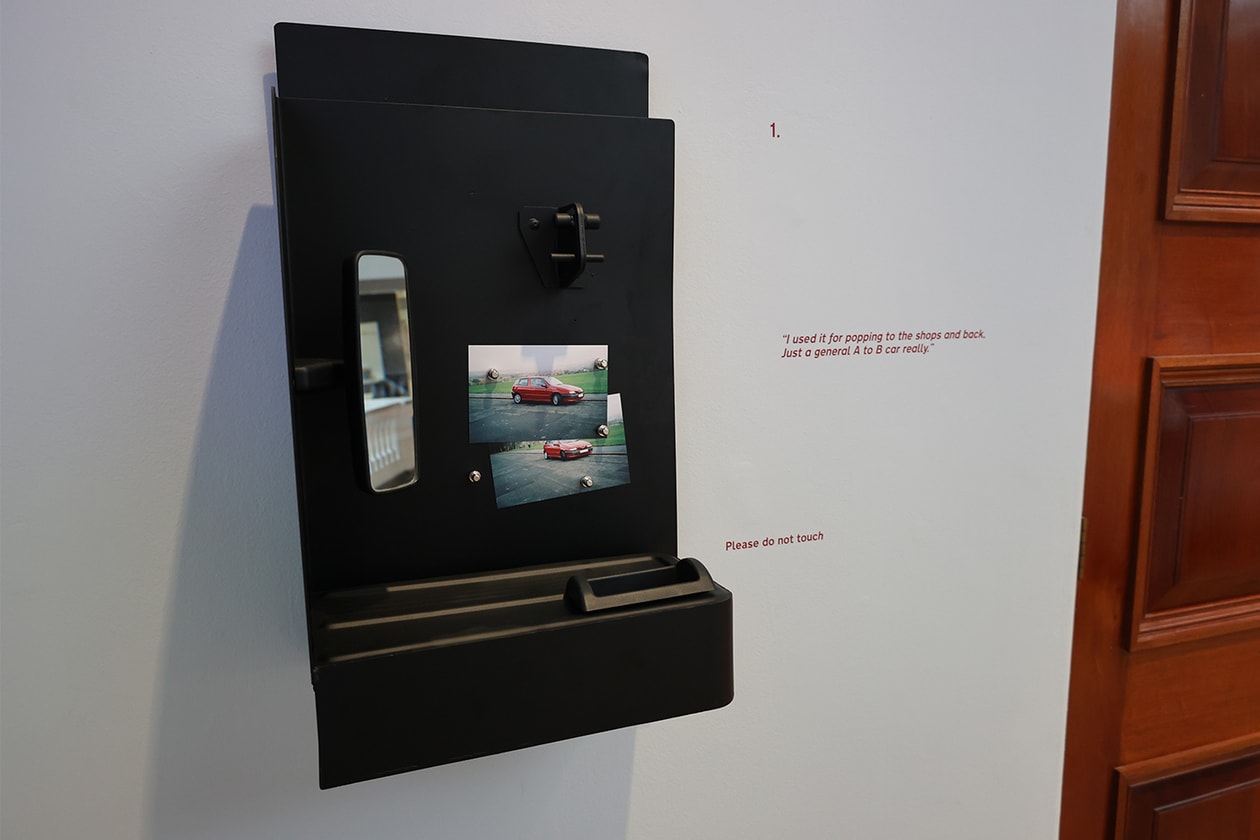 "I got stories from them, about where they went in it and what it meant to them – why they bought it, why they sold it," he says. From these stories, Masebo began to develop ideas for furniture pieces. Each would somehow reflect a personal anecdote, and could be reinserted into the lives of the people who had once lived with the car. The idea of the car itself being "part of the furniture" is a theme he explored too, while also recognising the polarity of opinions surrounding the automotive industry. "A car is a fascinating object in that it's completely changed the way the world works. It's changed the shape of the environment, of course, but it's also given freedom and new possibilities."
"There aren't many design objects that enter your life as much as a car. You give it a name, you take it on holiday, children are born in it, some children are even conceived in it!"
While he didn't quite explore the latter with the previous owners of this particular car, the research process gleaned some emotive and fascinating back stories. One person, Jean, speaks of the part it played in the years following the death of her husband, while another described how the car provided a secluded getaway for him and his later-to-be wife.
The furniture Masebo has made speaks directly to these tales. For example, the upholstery forms part of a day bed – designed alongside reclaimed textile studio Greater Goods – in reference to the story of the eventual couple, who were both in relationships at the time so remained respectful to their other half. Elsewhere, he's created a coffee table that features the car's doors, shelving that makes use of the wing mirrors, and lighting from the engine block. Each is hand-welded by Maesbo himself, who describes the making progress as being inherent to his practice.
It makes sense, considering that up until a few years ago, he was working in fine art fabrication. A gruelling profession, with exposure to harmful chemicals and intense physical work commonplace – it had a shelf life. "It quite literally shortens your life," he says. "It's brutal – your joints constantly hurt, and you inhale all these chemicals."
"I'm much more interested in shifting attention from someone who sits on a chair to the people who are part of the object coming to life"
But it wasn't only the physical implications that made Masebo question his future in this line of work. There was a pull to create things that reflected a wider point of view, and that took the needs of the people making them into account. In his own words, he grew tired of "making expensive things for rich people", and began to dig deeper into what it was he needed from a creative practice.
"In what I was doing before, decisions are made based on style, or what looks more expensive – rarely would someone say, 'hang on, let's make a decision that is better for the person that makes it'." Conversely, he adds, that he felt the role of a designer benefitted from a much more multifaceted process. "It seemed like a way to bring people into the conversation that that wouldn't ordinarily be in the room."
With his sights set on the industry, he enrolled onto the Design Products course at London's Royal College of Art, setting himself the agenda of "never making stuff again". "I wanted to get a job in a studio, behind a computer," he adds. It turns out that it wasn't quite as simple as that. A quality of Masebo's that feels instantly obvious is his inquisitive nature, and a need to go beyond the surface level. For him, design becomes a tool for exploring not only the lives of others, but the lives of the objects too. With that in mind, sitting behind a computer and spending hours on digital renders just didn't suit him. Before long, he found his way back to making, and has been steadily building his career ever since.
A turning point, he says, came in the form of a candle stick. As part of his graduation project, he had made a number of pieces based on a south London bus route – the candle stick being one of them. Inspired by a Dualit toaster, which was produced and invented in Camberwell, the piece was formed in a workshop under the railway arches of Peckham Rye station, and coated in car body paint at a garage close by.
"One of my friends Jenna [Fletcher, Oswalde founder] said let's sell this," he says. "But in my mind, there was no way I could have afforded to make 100 – let alone have the ambition or the confidence to sell 100," thanks to Jenna, the candle stick became the first bit of work he sold.
Things have moved on since then. He was part of the 2022 cohort of Atelier100 designers, and shown in group exhibitions hosted by the likes of London collective Fels. But the V&A commission undoubtedly marks a huge milestone in Masebo's career.
Regardless the scope or size of the project, though, there is a distinct thread running through each of his projects. Shedding light on this, he says: "You can be a designer without any good ideas or good products. But what I've started to realise is that it's more about having something to say. When you start out, you're all about making a good thing. But you also have to think a bigger – what am I trying to achieve? What's my impact on the world? Who am I talking to? What am I saying to them?
"I'm much more interested in shifting attention from someone who sits on a chair to the people who are part of the object coming to life."