From Concept to Card: The Magic Behind 'Pokémon TCG'
Barry Sams, VP of 'Pokémon TCG,' offers development insight to celebrate the launch of the game's latest expansion, one that features all of the original 151 Pokémon.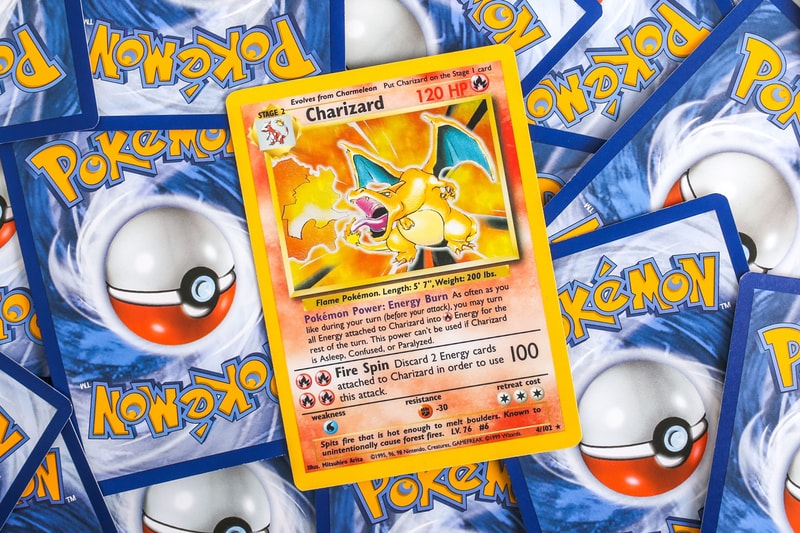 The Pokémon franchise began with two miniscule files used on Nintendo's Game Boy device as both Pokémon Red & Green kicked things off as a Japan-exclusive in 1996. Featuring 151 "pocket monsters" in its debut, its unprecedented success has led to the introduction of over 1,000 Pokémon that are cherished by fans across the world. While the countless video games remain a key element, Pokémon's ascent to becoming the most successful media franchise of all time is also backed by its endless flow of merchandise, a range of beloved anime, the Pokémon Trading Card Game (TCG) and much more.
On the TCG side of things, it started off with the legendary Base Set back in 1996 as another Japan-exclusive, later arriving stateside in 1999. Its growth has mirrored that of the franchise, with over 50 billion cards in circulation today. Now, the complete lineup of the original 151 Pokémon finally make a return with today's launch of the aptly-named Pokémon TCG: Scarlet & Violet–151.
It's the first time that all of the initial 151 Pokémon are available within an expansion in over 20 years. While The Pokémon Company would have loved to create a set like this sooner, it wasn't until 2020 that magician Uri Geller dropped his likeness lawsuit that had prevented the Pokémon Kadabra from being printed on cards for decades.
The Pokémon Company International (TPCi) connected with Hypebeast to discuss the magic that goes into creating the Pokémon TCG by tapping into the point of view of the game's Vice President, Barry Sams, in celebration of the Western launch of 151. Sams, who's favorite Pokémon is the fire-type starter Chimchar, has spent the last eight years working at TPCi and has operated as VP of the Pokémon TCG for over four years now.
"It all begins with breaking down the context of the collection by setting a theme."
In discussing how these expansions come to life, Sams shared that "It all begins with breaking down the context of the collection by setting a theme." With 151, the concept seems simple — harness the overflowing levels of nostalgia by reintroducing the original batch of Pokémon under one expansion. However, there's layers to every element involved.
"There are teams for planning, game design, illustration, quality control and more who all work in unison to bring each card to life," he pointed out. Naturally, an operation of this size warrants an elaborate intertwining of specialists to craft not just one collection, but upwards of five a year.
1 of 3

Cards from

Pokémon TCG: Scarlet & Violet–151

2 of 3

Cards from

Pokémon TCG: Scarlet & Violet–151

3 of 3

Cards from

Pokémon TCG: Scarlet & Violet–151
"We look at which Pokémon pair with themes best. This is often a batch of around five Pokémon that serve as guidance for where we're trying to go with the set," Sams notes of the initial planning process. In the case of 151, everything from Kanto's starter trio to fan favorites such as Pikachu and Snorlax take center stage courtesy of highly-detailed illustration rare cards. "When we decided to feature the original 151, we all thought it'd be a fantastic opportunity to bring them into the newly-introduced world of Pokémon Scarlet & Violet — involving returning fans with the modern context of Pokémon."
Ultimately, the deciding team in creating the 151 theme is those involved with planning, who then cue the other divisions to build out fitting illustrations and gameplay mechanics for each card. "As the expansion starts to build out, there's playtesting involved that ensures the game and meta are proceeding smoothly, while illustrations and theming are continuously being refined. Before finalizing things with localization and production, there are stages of check-ins and alignment considerations that the larger planning team ensures is on track," he explained. It's these easily-overlooked bits of nuance that establish a continuity in the Pokémon TCG that keeps fans looking forward to what's next.
"Wrapping things up with quality control, everything from gameplay to illustrations are reviewed to ensure that we've maintained our vision," Sams concluded. However, that's not the entire story: regionalization plays a major role in each collection's delivery to shelves across the world. The Pokémon Company in Japan — the parent company of TPCi — hosts its local launches ahead of its deliveries to other parts of Asia. Elsewhere, TPCi delivers to North American, South American and European markets — often producing expansions that combine several Japanese sets into one. A total of 14 languages and 89 countries and regions are involved with Pokémon TCG, making it an extremely complex production.
Base Set

cards featured in

Pokémon TCG Classic
Naturally, this scaling is a key difference between today and the early years of the Pokémon TCG. "We've been able to keep the game fresh with the intricacies of mechanics, rarities, types, illustrations and so on," Sams mentioned. Back in 1996, the crown jewel of an expansion was simply a holographic version of a card featuring whichever Pokémon was thought to be the coolest (looking at you, Charizard). Nowadays, there are many cards that set aside the traditional framed layout for captivating illustrations that occupy the entirety of their play side and often feature multiple Pokémon in their design.
Despite all of the changes, the goal of the Pokémon TCG hasn't changed since it was first introduced. "From the beginning, it's been all about bringing these Pokémon to life with gameplay," he reflected. This unyielding focus was centered in our conversation when Sams was prompted to share his thoughts on the craze surrounding absurd auction prices. "A key thing for us is accessibility — bringing it to as many fans as possible and involving a wide age range. It's great to see the fanbase grow and we want to continue to bring out this passion from one generation to the next."
As the team celebrates the launch of 151 today, another cycle of creation nears its completion for Sams as he eagerly anticipates the final step of the process — feedback. "Working on something that's physically produced and brought to life is so special to me. Of course, this is backed by the passionate fan reception and ultimately builds up so much excitement for what I do each day," he concluded as we now step into the next chapter of the Pokémon TCG.
Squirtle is ready to make a splash 🌊 #Pokemon151 pic.twitter.com/TXpuYPvErv

— Pokémon TCG (@PokemonTCG) June 20, 2023
---
Pokémon trainers around the world can now indulge themselves in the nostalgia-filled 'Pokémon TCG: Scarlet & Violet–151' via retailers that carry 'Pokémon TCG' products.