Ozwald Boateng x Poltrona Frau "Culture & Craft" Collection Combines Savile Row Precision With Italian Design Excellence
"Collaboration makes creativity generous": Boateng on his debut furniture foray.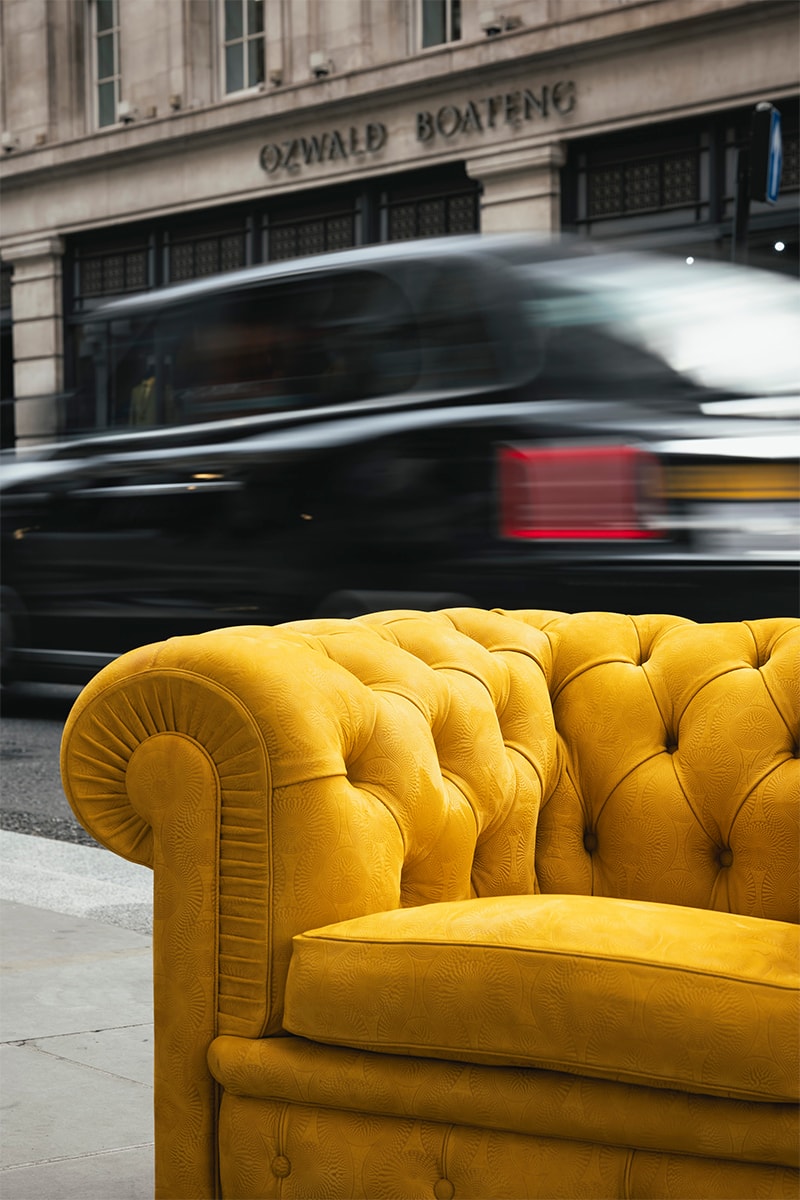 1 of 4
2 of 4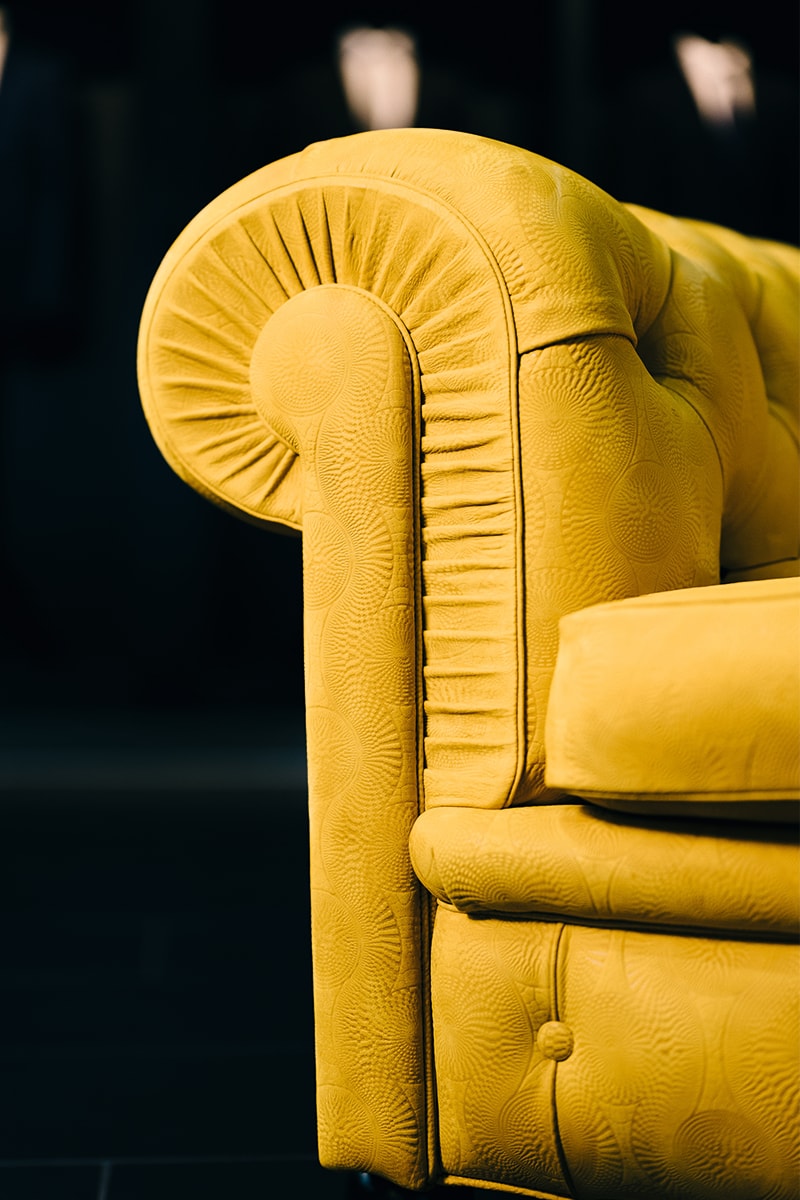 3 of 4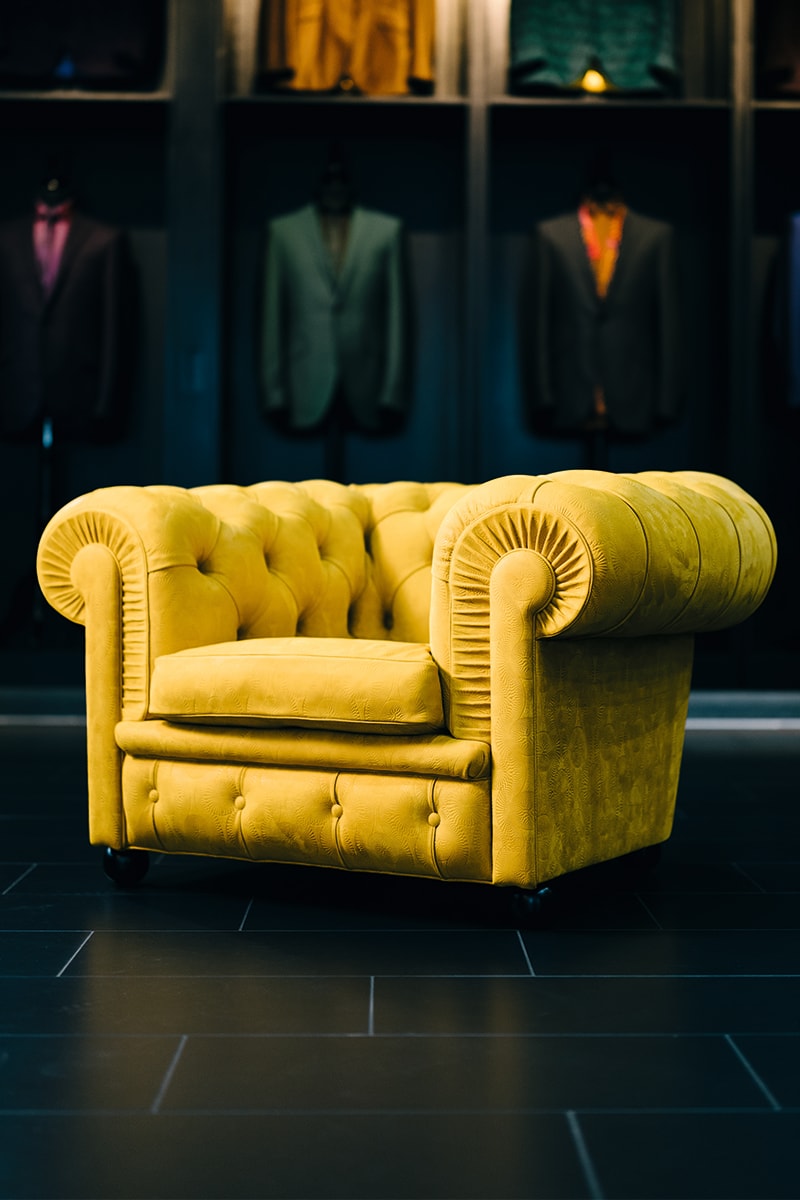 4 of 4
Italian design label Poltrona Frau has enlisted the skills of fashion designer and renowned Savile Row tailor Ozwald Boateng for a new range of fabrics, furniture and home accessories.
Unveiled during this year's London Design Festival, the "Culture and Craft" collection encompasses seating, accessories, textiles and wallpapers. It marks Boateng's first foray into home products, despite the designer describing it as having always been somewhat of a "personal aspiration" to create furniture. "There was always this desire to do it, but it was always about finding the right partner," he adds.
Eventually, an opportunity came along. Boateng's friend, an interior designer and Poltrona Frau collaborator, made the connection between the designer and the brand – noting that synergies were clearly visible, despite the difference in discipline. Together, over the course of the next 18 months, Poltrona Frau's marketing team developed a narrative for the project, and Ozwald – together with the brands R&D division – brought the vision to life in a collection that reflected both sides of the partnership. "Once you understand how something is made, then you can understand what you can do from a creative perspective, and how you can introduce your ideas," he says. "You've got to respect the process, it comes form my Savile Row teachings."
Speaking on the significance of pair's debut partnership, Leonardo Allasia, Director of Global Marketing and Communications at the brand explains, "This collaboration was our way of pioneering a narrative that celebrates sustainability and diversity in the world of high-end Italian design with passion, uniqueness and innovation. We named the initiative Culture and Craft which is the true essence of the partnership."
For Boateng, who is revered for incorporating his Ghanaian heritage through the use of Kente patterns native to the country's Ashanti people, this largely manifested in applying a tailoring-like approach to furniture. "We're creating a dialogue which harnesses my exploration of African patterns, and Poltrona Frau's heritage of Italian design excellence," he said. "Ozwald Boateng has beautifully melded his expertise in English tailoring and exploration of African patterns with our own tradition of Made in Italy design," Coropulis adds, in reference to the collection.
For the brand's Chester line, Boateng has created upholstery for three versions: classic Chester, Chester Line, and Chester One. The textured pattern is applied through a process that sees leather pieces placed onto a press base, with a smooth metal surface on the bottom and a bakelite plate on top. Warm tones of red, yellow, purple, green, black and blue – specifically created by Boateng for this upholstery – are available.
Similarly, the Vanity Fair armchair is "dressed" in a new so-called Tribal upholstery with a matte finish. This one, however, is crafted through digital printing, and features geometries inspired by ancestral African motifs. Lastly, the Beautilities collection now includes Boateng's take on home accessories. This includes a soft monochromatic wool rug, cushions, wallpaper, and a scented candle with a glass holder. Finally, the Mancala board game – a game played widely across the African continent – has been reinvented in both in material and form.
"I think these collaborations are interesting because it's made it's kind of made it creative world a little bit more generous," Boateng concludes. "We're sharing more, and we're not in our silos – I think that's powerful. I'm sure the collaboration universe will continue to expand and find new languages, but this collaboration with Poltrona Frau is definitely the right one for me."
The Culture and Craft collection is on show at Poltrona Frau's flagship store on Fulham Road, Ozwald Boateng's boutique on Savile Row, and Harrods department stores now. Explore the full range on Poltrona Frau's website.