A Pokémon Base Set First Edition Holo Charizard Sets All-time Record, Fetching $420,000 USD at Auction
The highest price ever paid for a base Pokémon Charizard trading card.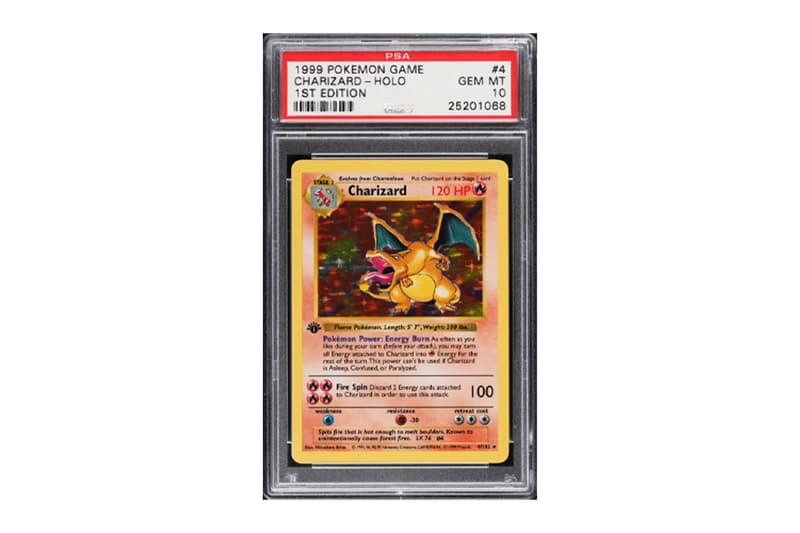 Just last week, a 1999 Pokémon Base Set Shadowless First Edition Holo Charizard card made its way to PWCC Auctions. The trading card sold for $420,000 USD making it the highest price ever paid for a base Pokémon Charizard card. The sale also sets an all-time record for the card, making the third-highest price paid in a public marketplace for any Pokémon trading card.
The card has a PSA 10 Gem Mint grade, one of only 121 PSA 10s that exist in the world at the time of the auction. The card is considered one of the cleanest ever to exist, showing no visible signs of whitening on the back and appears to have perfect centering. The holo feature also shows no imperfections. The Charizard is considered to be one of the most popular cards ever designed by artist Mitsuhiro Arita. The prices for the Charizard card have only shown an increase in pricing over the years, proving that it is a significant piece of investment.
For more information on the sale, check out PWCC Auctions.
Elsewhere in trading cards, a YouTuber uncovered a rare lost Pokémon card that sold for over $130,000 USD.