Van Leeuwen Celebrates Summertime With 'BBQ Cornbread Crumble' Ice Cream
Available exclusively to Uber One members.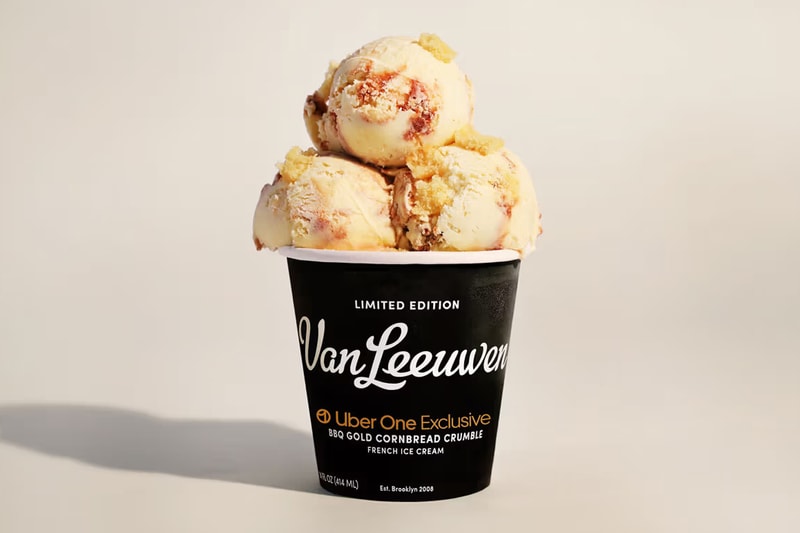 New York City ice cream purveyor Van Leeuwen is serving up some summertime sweetness with its latest flavor. The chain has teamed up with Uber for a unique twist on a seasonal staple: the BBQ.
Known for its rotating lineup of limited-edition flavors, Van Leeuwen has debuted the BBQ Gold Cornbread Crumble. The base of the ice cream is a sweet harvest corn flavor. It's packed with chunks of honey cornbread and features a tangy but sweet BBQ swirl.
Those intimidated by the ice cream's BBQ roots may be surprised to find themselves enjoying the seemingly outlandish flavor.
The only twist: the ice cream is available exclusively to Uber One members. To buy try out the treat firsthand, which runs for $10.50 a pint, members can either flash their pass at a Van Leeuwen store or can order it for delivery via Uber Eats.
In other food and beverage news, Kellogg's Eggo crafted a "Brunch In A Jar."