The Weeknd and Blue Bottle Coffee Drop Samra Origins Instant Coffee and Merch
The limited edition offerings are available now.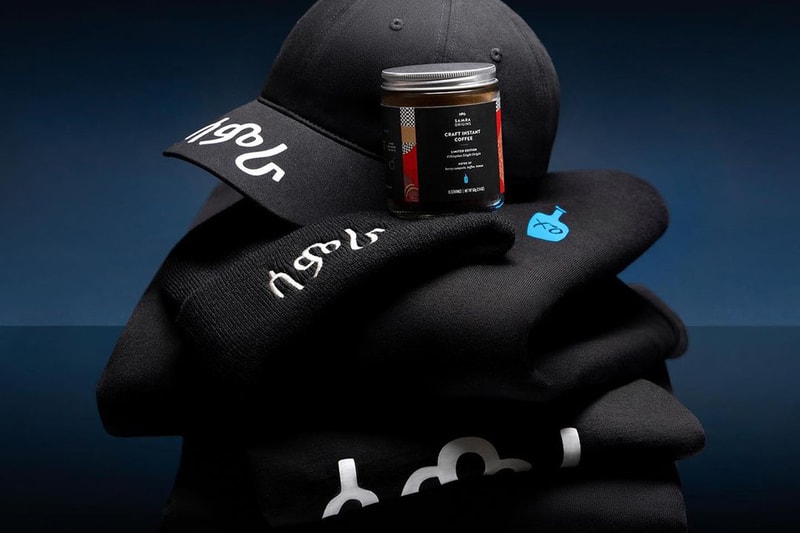 The Weeknd and Blue Bottle Coffee have delivered a new instant coffee offering and merchandise for their ongoing Samra Origins brand and product platform.
Starting off with the instant coffee, the product is a limited-edition run of 100% Ethiopia Natural METAD Yirgacheffe Gedeb Chelebesa and delivers a fruit flavor with sweetness of Ethiopian coffee, with tasting notes of berry compote, toffee and lemon.
Meanwhile, the complementing limited edition merchandise collection is comprised of a T-shirt, long-sleeved T-shirt, hooded sweatshirt, beanie, cap and canvas tote, all of which was created alongside The Weeknd. The collab arrives with minimalist and sleek design features that highlight the Amharic spelling of Samra.
"Instant is the next generation of coffee and our Samra Origins edition still contains the tradition and heritage of Ethiopia so I'm excited that this level of quality can be shared in an easy and transportable way," said The Weeknd.
The Samra Origins Instant Coffee and merch collab are available now on the Samra Origins webstore.
View this post on Instagram
In related news, The Weeknd revealed he will no longer be doing any features.