The Weeknd Says He Will Not Be Doing Any More Features Unless Daft Punk Reunites
Sharing that his new song "Another One of Me" will be his final feature of his career.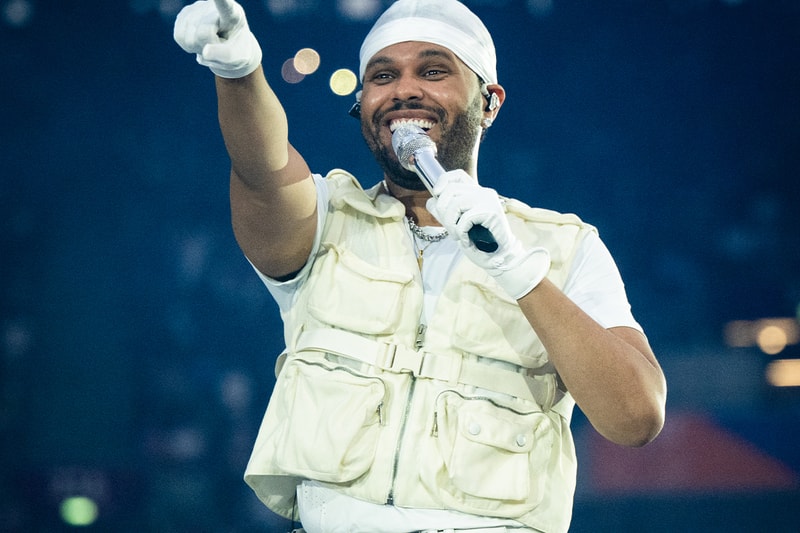 The Weeknd is putting his foot down when it comes to features and it looks like collaborations with other artists will no longer be on the horizon.
The artist took to the stage during the Warsaw, Poland stop on his After Hours Til Dawn tour and shared with the crowd that he will no longer be recording features with other musicians. The 33-year-old Canadian singer introduced a new single stating, "This next song I'm about to perform is an unreleased record. I haven't dropped it yet. It's called 'Another One of Me,' but I just want to say this is going to be the last feature I ever do, ever, in my career, so I'm going to perform it for you guys tonight."
The Weeknd then took to Instagram to post about his final feature, sharing that unless Daft Punk reunites, fans should not expect anything others anytime soon. He collaborated with the French duo in 2016 for his hit "Starboy." A representative from his team confirmed to Entertainment Weekly in an email stating that The Weeknd "will not be doing any more features for his music career (unless daft punk regroup!)." Earlier this year, The Weeknd took to social media to share that he wanted to change his "stage name to ABEL" and that he would be "reborn" as an artist under the new moniker. No release date for the new single has been revealed just yet.
In other music news, DJ Khaled announces his new album Til Next Time with a new single featuring Lil Baby, Future and Lil Uzi Vert.