"Sportstyle" Footwear Brands Like Asics, Hoka and Salomon Are Taking Over the Sneaker Resale Market
Nudging out traditional basketball shoes in the secondhand market.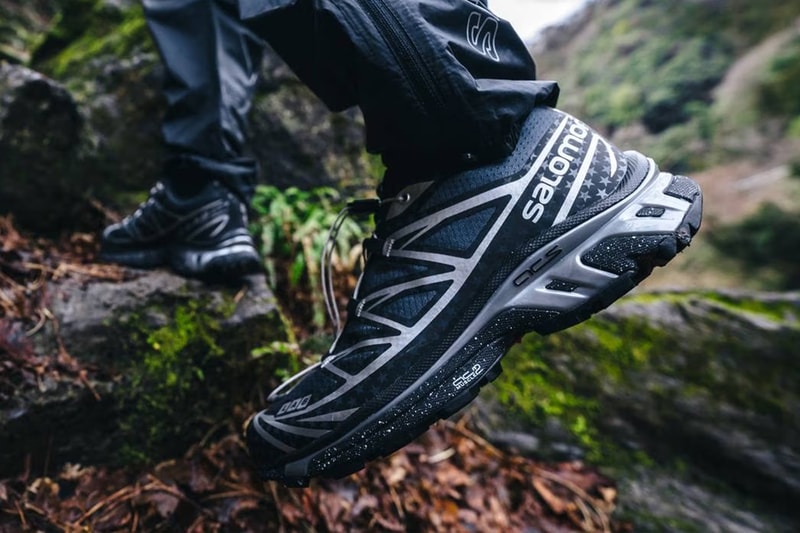 Footwear trends have shifted in the past couple of years and the secondary market is a sure telltale of where the direction is heading. About a year ago, Nike shoes like the Dunks and the rising adidas Samba and Gazelle sneakers took over the resale market, quickly snatched up the moment they hit the apps. Now, it appears that sportstyle footwear brands, made for function and versatility, are the ones on top. According to Business of Fashion, "fashion-forward adaptations of trail, running or hiking shoe" have become the latest category to command great popularity amongst sneakerheads.
Perhaps it is because the populartiy of "gorpcore," which looks towards making camping styles chic, celebrities and everyday fashion enthusiasts alike are turning to some of the industry's favorite sportsyle brands. From Salomon XT-6 sneakers to the Asics Gel Kayano 14, these silhouettes have now become some of the most coveted models in the footwear world. More and more sportstyle brands like Hoka and On have entered the conversation, becoming more mainstream and hitting the $1 billion USD a year marker just recently. Taking a look at secondhand market trade activity on platforms like StockX, ON went up 15,000% year-on-year, whereas Salomon increased by 202% and Asics by 72%.
Despite the growth, these brands do still lag behind established brands like Nike, adidas and New Balance when it comes to the overall trade volume. However, brans like Asics and Salomon are coming in fifth and sixth respectively. There seems to be a trend of consumers looking for long-term performance footwear in their everyday life. Although many still purchase Salomons for trail running, hiking and ski equipments, the biggest drivers of growth come from fashion enthusiasts and consumers for everyday use. Even Rihanna made the case when she sported a pair of Salomons for the Super Bowl Halftime show. By the end of June, Asics reported a net sales growth of 51.5% year-on-year with profits increasing by 72.5% while On's net sales increased 52.3%. In fashion, sportstyle shoes have made its way as collaborations with popular brands like jjjjound and even breakout Copenhagen brand Cecilie Bahnsen.
In case you missed it, here is a first look at Bottega Veneta's Orbit sneaker.