Chrono24 Releases Limited-Edition fragment design Watch Case
Only available in Japan and Hong Kong.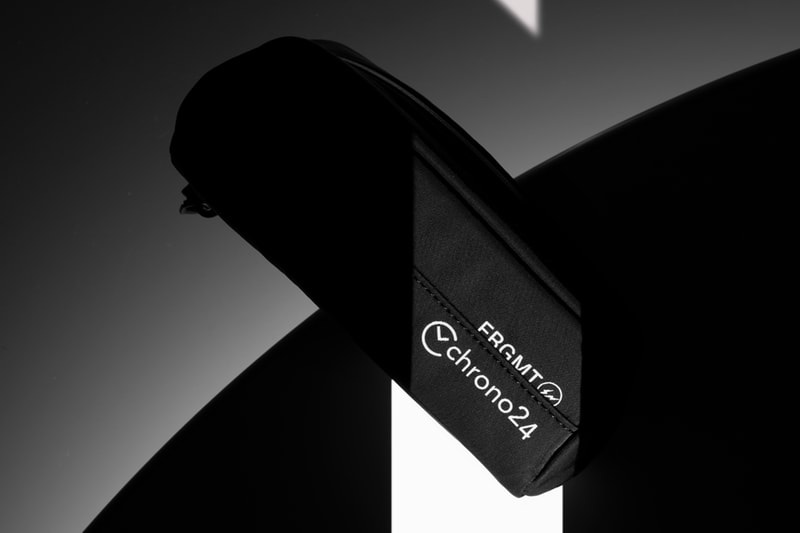 1 of 6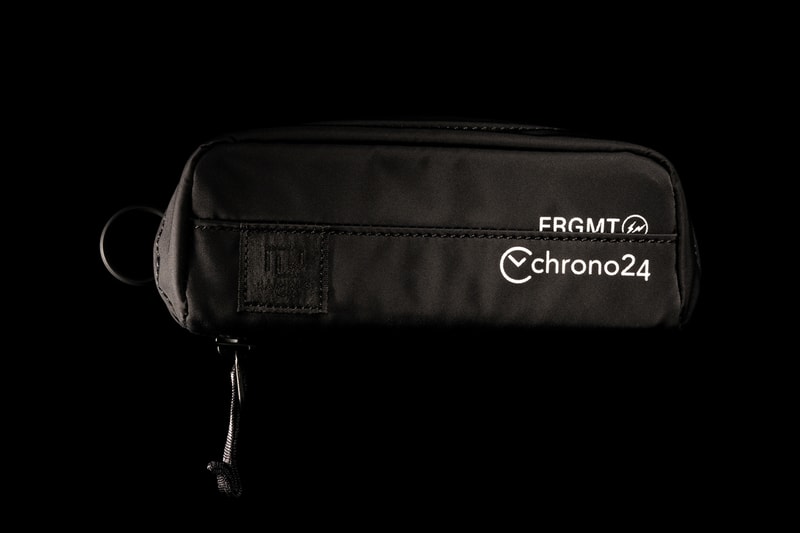 2 of 6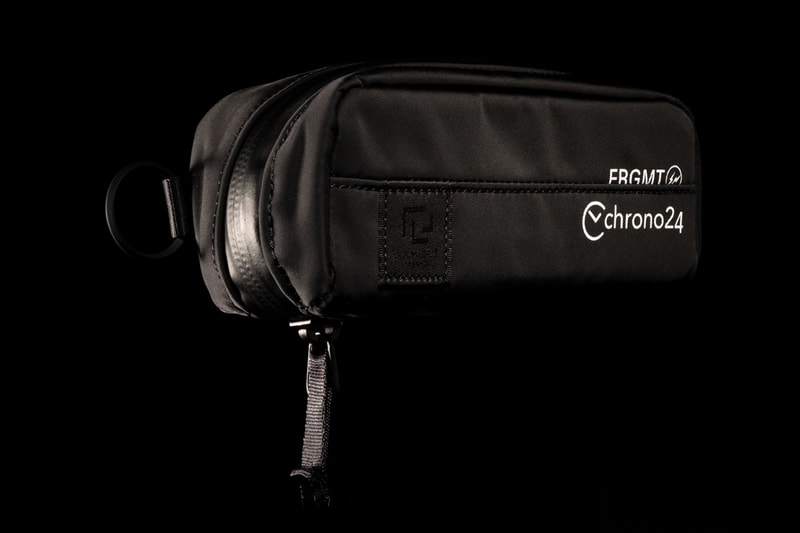 3 of 6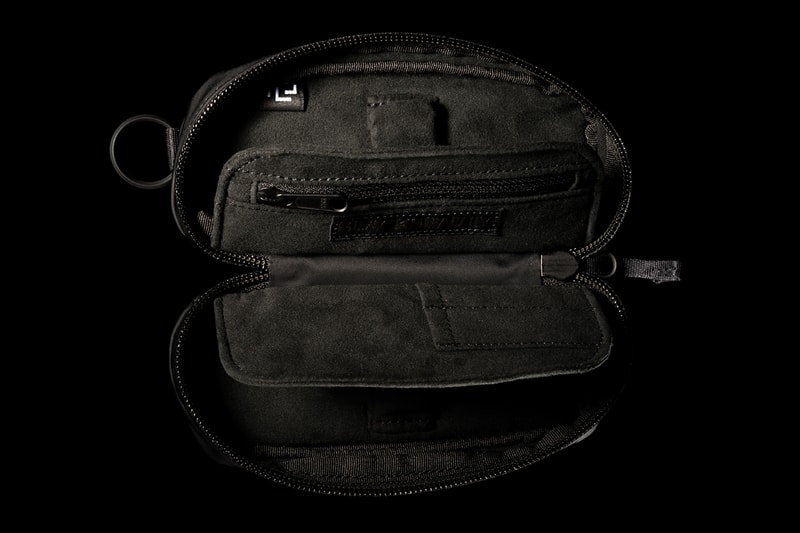 4 of 6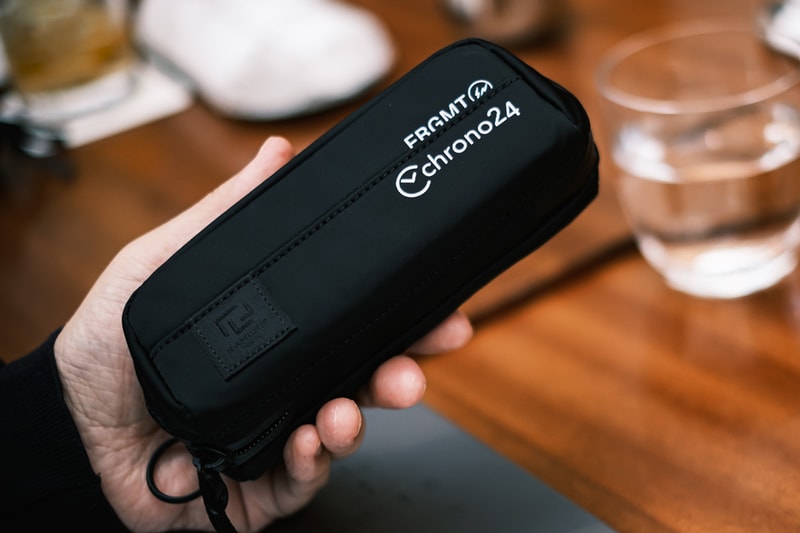 5 of 6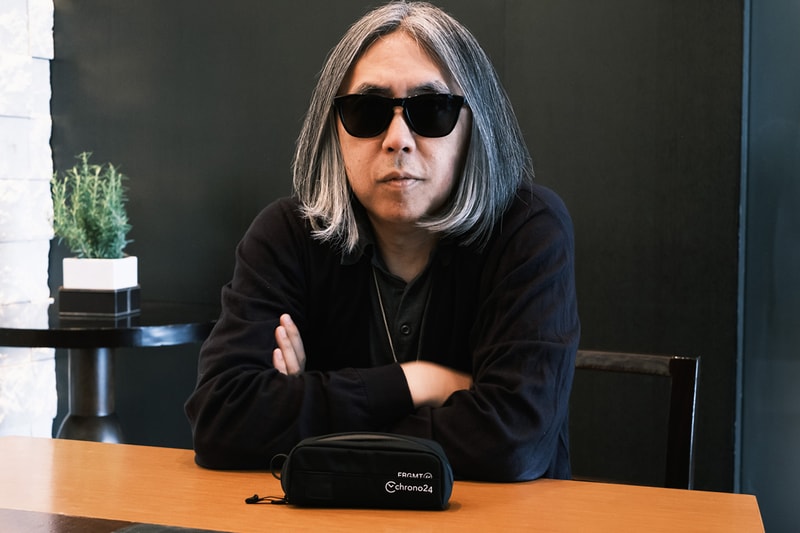 6 of 6
Chrono24 has announced that it be will the sole sponsor for the upcoming hiroshi fujiwara Live Slumbers3 F/W 2023 in December, marking Hiroshi Fujiwara's first live show in three years. In tandem with the news, Chrono24 has also unveiled a collaborative limited-edition watch case with fragment design to celebrate its 20th anniversary and partnership with the "Godfather of Streetwear."
The case, designed by Hiroshi Fujiwara comes in the form of a firm yet soft-to-touch zipper pouch. Its shell is composed of polyester, PU soft coating, and taffeta, while its interiors are made of 110 nylon twill and polyester. Hypebeast spoke with Tim Stracke, CEO and co-founder, as well as its Head of Asia Pacific, Kana Mackie, to find out more about Chrono24's collaboration with Hiroshi Fujiwara and fragment design.
Can you tell us how this collaboration with fragment design came about?
Tim: As a watch enthusiast as well as a design icon, Hiroshi Fujiwara has long held our fascination. The opportunity to connect with his team at an event revealed an intriguing detail: Hiroshi himself is an active user of our app and has made purchases through it. This discovery served as the starting point for a remarkably organic partnership that unfolded from that moment onward.
As Hiroshi Fujiwara is known to be an avid collector, did this factor in at all during the planning and conceptualization of the project?
Kana: Absolutely, the love and passion for watches are always the connective tissue when we decide about a potential partnership. Furthermore, both Chrono24 and Hiroshi value quality and craftsmanship. Chrono24 is an online marketplace for luxury watches, and ensuring the authenticity and quality of our listed products is crucial for our reputation. Hiroshi, as a designer, often collaborates with high-end brands, and the attention to detail and craftsmanship in his work reflects his appreciation for quality.
What kind of collections or lifestyles were taken into account for this collaborative product?
K: The essence of "Hiroshi Fujiwara taste" lies in its subtlety and avoiding excess. The watch case created in collaboration between Chrono24 and Hiroshi Fujiwara draws inspiration from one that he personally employs in his daily life. This design approach resonates with his signature style, which effortlessly combines minimalist elegance with functional aesthetics.
What was the creative process with Hiroshi like when working on this particular release?
K: When you team up with a design icon like Hiroshi, you let him work his creative magic. Watching someone with his level of talent in action was truly awe-inspiring. Both parties wanted to make sure that the final product truly reflected his style and stayed true to what Chrono24 stands for.
As this collaboration marks the dual celebration of Chrono24's 20th anniversary as well as Hiroshi's first concert in three years, will there be more interesting releases/campaigns in the near future?
T: Working with Hiroshi on this project was a real privilege. It's great to see how his love for watches, just like ours, sparks his creativity. We're glad that he's a fan of ours as much as we are of him, and we're excited about the open communication we now have with him. Naturally, people might want to keep an eye on what might happen between Chrono24 and Hiroshi Fujiwara in the future.
Starting today, the limited-edition watch case will be available to the first 100 buyers on Chrono24. The offer is only limited to residents in both Japan and Hong Kong with an order value of at least ¥200,000 JPY/ $15,000 HKD (approximately $1,921 USD).
Elsewhere in watches, URWERK unveils a 163cm-tall timekeeper for Only Watch 2023.