Chrono24 Shares First Look of Upcoming fragment design Collaboration
Marking a dual celebration.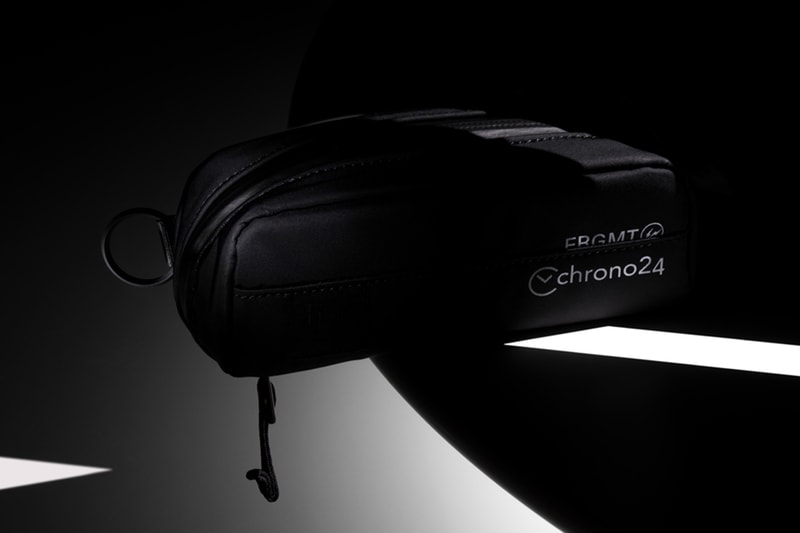 On the occasion of Chrono24's 20th anniversary, the online luxury watch marketplace is partnering with Hiroshi Fujiwara's fragment design to launch a special watch case. The collaboration also serves to celebrate and commemorate Fujiwara's upcoming concert, which Chrono 24 will also be sponsoring.
Based on the teaser image, the case appears to arrive in an all-black, leathery materiality. Instead of box construction, it takes on more of the travel-friendly pouch with a zipper fastening.
"Although you think it would be the last one, it turns out to be just the beginning. The more you get to know about them, the more you realize how profound they are. That's watches to me," said Hiroshi Fujiwara.
The limited-edition watchcase will be available from August 24 to September 30 to the first 100 buyers on Chrono24. To be eligible, buyers must reside in Hong Kong and the order placed must have a value of $ 15,000 HKD (approximately $1,921 USD) or over. Keep an eye out on Chrono24's website for more updates closer in time.
In other watch news, G-SHOCK and NOMA t.d. to release a trio of floral DWE-5600 limited-edition watches.