Rihanna and A$AP Rocky's Second Child Was Born On August 3
The two kept the birth on the DL, but "sources with direct knowledge" confirmed the news to TMZ.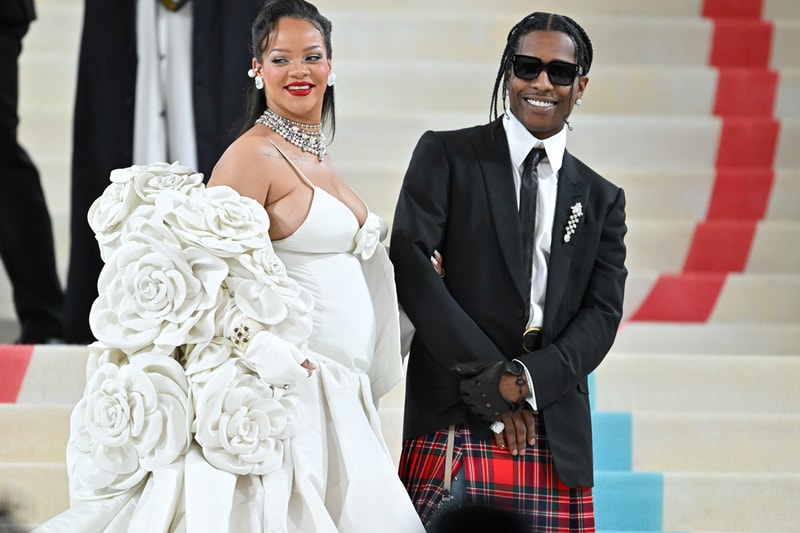 Rihanna and A$AP Rocky are now parents twice over, as they welcomed their second child, a baby boy, on August 3. Rumors around the child's arrival had been swirling for weeks, but were recently confirmed by "sources with direct knowledge" per a report from TMZ. The newborn's name is unknown, but the same sources that broke the news to TMZ said it begins with an R, following in the footsteps of RiRi and Rocky's first son RZA, who was born in May 2022.
The singer, designer and entrepreneur's second pregnancy was unveiled in grand style during her halftime show at Super Bowl LVII in February, her first public show in five years and a spectacle that drew more viewers than the game itself. She then spoke on the pregnancy a day later in an interview with British Vogue. "Listen, I'm down for whatever," she said after being reminded that she'd once mentioned wanting "three or four kids." "My wish would be I would like to have more kids but whatever God wants for me, I'm here. I'm open [to whatever baby gender next]. Girl, boy. Whatever."
Stay tuned for more on the baby's name, but don't hold your breath for too long: RZA's name wasn't revealed until more than a year after he was born.
Elsewhere in the world of music and entertainment, notorious huckster Billy McFarlane is attempting to make a comeback: Fyre Festival 2 tickets are on sale now.