Nicki Minaj Surprise Releases New Single "Last Time I Saw You"
Dropping the track exclusively on TikTok first.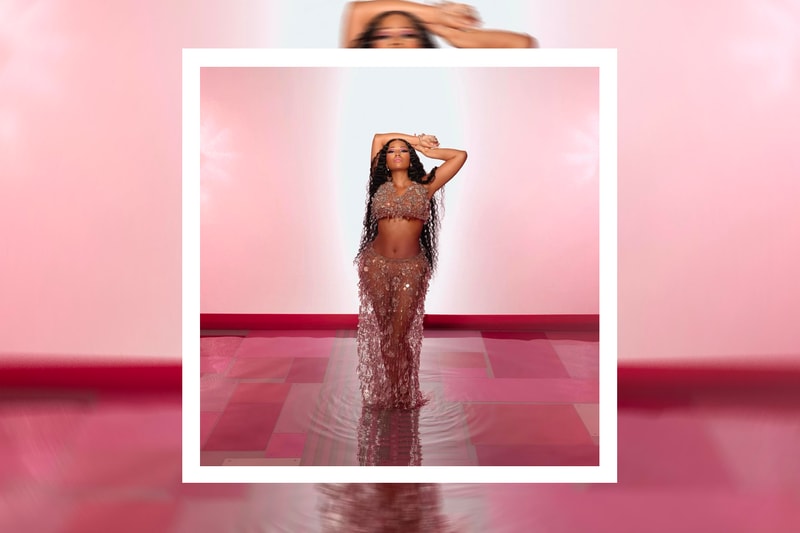 Nicki Minaj is officially back. The Trinidadian rap queen has released her much-anticipated latest single "Last Time I Saw You" exclusively on TikTok. The track drops after weeks of teasers.
The artist took to X to let fans know that while the full song is only available on TikTok at the moment, they can pre-save the song for when it officially release dates. The pop-leaning track was previewed as a minute-long snippet on TikTok, giving way for Minaj's singing prowess. The song was first teased on Instagram Live earlier this month and fans were immediately excited about her upcoming release. When she teased the track, Minaj took to X stating, "Glad you like the lyrics. The irony is that my fave part of the whole song is the very end… like the last 30 seconds. can't wait for you guys to hear the whole thing."
This entire summer, Minaj has provided fans constant updates of her Pink Friday sequel and now it appears that it is finally ready to be released. The album is set to drop in November. This upcoming album will be her first studio album since her 2018 album Queen which featured the likes of "Chun Li" and "Barbie Dreams." Take a listen below at the new track.
Official audio on tiktok https://t.co/WEfqYjeL1h

— Nicki Minaj (@NICKIMINAJ) August 28, 2023
all hail the queen @nickiminaj 👑 pre-save "last time I saw you" now 💞 https://t.co/mIRttq0Rsn pic.twitter.com/HNg65kHDu3

— Republic Records (@RepublicRecords) August 28, 2023
Nicki Minaj new single last time I saw you full snippet TikTok pic.twitter.com/TD5d5t2v3x

— chrme on demand (@KSSMELSS) August 28, 2023
In other music news, Travis Scott's UTOPIA has reached over 1 billion streams on Spotify.