How Gen-Z Became a Generation of Grail-Finding Fashion Archivists
Gen-Z waves good bye to today's luxury landscape, favoring old Raf Simons, Vivienne Westwood, Prada, FENDI, Marc Jacobs and JPG.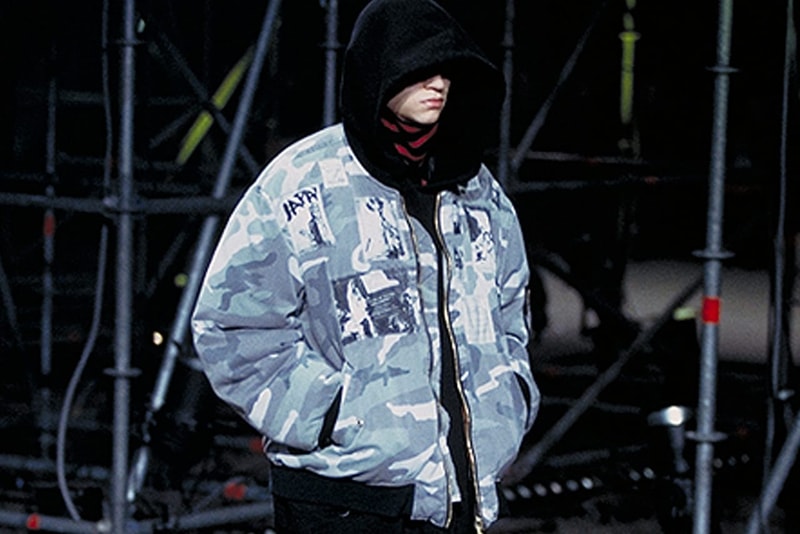 In 2022, the Retail Intelligence Platform EDITED discovered that luxury prices had climbed by 29%*, and today, things are only worsening as the economy heads deeper into financial trouble and high inflation. EDITED then looked into how Gen-Z consumer habits, notably sustainable reselling, is the way forward, and that with the power of "Quiet Luxury" came a slew of young fashionphiles ditching fast fashion in order to save and spend their money on wears that will last a lifetime.
Now, EDITED digs even deeper, looking at how the viral TikTok craze that is flaunting archival fashion collections is more than just a trend — it's actually Gen-Z's way to take power over the luxury market in their own highly-informed manner.
It's no secret that vintage and archival designer goods can cost an arm and a leg. It begs the question: Where is Gen-Z getting the money from? Well, it's the same as the millennial boom and Supreme's resale buzz of five years ago, when a Box Logo would cost as much as a piece of Galliano-era Christian Dior (1996-2011), early Raf Simons and Rick Owens, Prada and FENDI bags, or iconic Jean Paul Gaultier numbers.
And it's these brands — along with a few others such as Marc Jacobs (no doubt driven by his Gen-Z-centric label Heaven and its celebrity co-signs à la Mia Khalifa, Michèle Lamy and Ice Spice), UNDERCOVER, Chrome Hearts, Tom Ford-era Gucci, and more — that have Gen-Z in an archival chokehold.
The fascination began with the Y2K revival, but has since grown into something else — something far more nuanced and niche. Gen-Z isn't trying to reclaim the youth they missed out on — being about two years old at the height of Y2K fashion — they're instead trying to reclaim their space in the luxury fashion sphere. Simply, if luxury is pricing them out in favor of older consumers with cold hard cash, Gen-Z looks to the boomer's and millennials' charity shop, Depop, Vestiare, and Grailed throw-outs.
And the numbers don't lie. Per EDITED, "The re-release of retro styles has led to a revival of 90s and Y2K 'It' bags. 67% of FENDI's archival Baguette styles and 57% of Marc Jacobs' M(Archive) bags sold out, proving the power and profitability of nostalgia. Dior and Rick Owens are some of the most loved brands for archive collections, generating the highest views on TikTok. These designers saw 99%-100% of 2023 listings on resale platforms sell out, largely due to the high demand for Lady and Saddle bags and Bozo Tractor boots."
On the topic of TikTok, this is where Gen-Z are then turning their fashion buys into forms of inspiration and information. "Gen-Z are flocking to TikTok to display their curated collections, with the hashtag #archivefashion having clocked up 36 million views in the past month [July, 2023], [and 1Bn in total]. Rick Owens, Raf Simons, Maison Margiela and Vivienne Westwood are among the brands most associated with the movement," continued EDITED.
With "91% of viewers aged 18-24," archive fashion is both being bought by Gen-Z and taught to Gen-Z. In this peer-to-peer movement (something that has even resulted in a fashion game called FENZY), the love for all things designer vintage grows, and so do its teachers. "20-year-old New Yorker Wesley Breed (@needforbreed), who has racked up 279.1K followers, [posts] thrifting tips, how to avoid dupes and deep dives into brands and products." They're joined by the likes of "Alex Schenck (@alex_schenck), [who] boasts 76.3K followers and shares his collection of vintage Bauhaus T-shirts, Guidi boots, and products curated through Grailed or thrift stores from avant-garde brands, including Rick Owens, Raf Simons, Maison Margiela and Vivienne Westwood, which are among the labels most associated with the hashtag."
The love is clear, and it's a good sign for the fashion industry. Shopping vintage is sustainable, ethical, and undoubtedly the best way to define your own tastes and style influences. However, it won't last forever, which is where Gen-Z's power comes full circle.
It's not just celebrities reviving archival moments (per Paris Hilton's comeback, Kourtney Kardashian's 90s Dolce & Gabanna wedding statements, or the resurgence of celebs wearing Versace, Mugler and Bob Mackie), brands themselves are cottoning on. Gucci went hard with the Tom Ford-era references in its team-produced Fall/Winter 2023 collection, Jean Paul Gaultier is recreating all of its archival hits (while also tapping buzzy names like KNWLS), Marc Jacobs' re-issued Stam bag was brought back with help from Y2K leaders Jessica Stam, Paris Hilton and Ashanti, Prada has been remaking its 2000s hit-bags for years now, and FENDI dropped limited-edition Baguettes for the style's 25th anniversary, which had their own viral moment.
Explained in further detail by EDITED:
"EDITED found Dior is the most coveted brand for Gen-Z shoppers, with 100% of new styles listed since the start of the year across six major resale platforms out of stock on August 1, 2023. The past month has seen the hashtag #dior #vintagedior accrue 747 million and 9 million views on TikTok worldwide, respectively, supporting the demand for pre-loved '90s Lady and Saddle styles, which equaled 12% and 9% of sold-out handbag silhouettes. 99% of new listings from Vivienne Westwood, Jean Paul Gaultier, Chrome Hearts, Rick Owens and UNDERCOVER were also snapped up, providing insight into the brands young archivists are seeking out. On TikTok, #rickowens has proven the most popular, with videos reaching 109 million views globally over the past month."
What does this mean for the fashion industry? Yet again, it's time to listen to Gen-Z consumers. It's the new generation, the one driving more than just political and societal trends, but every aspect of life from what drinks to drink, what food to eat, what music to listen to, what words to say (or not say), and of course, what to wear and how to wear it.
There's much to learn from this budding generation of fashionistas. Instead of keeping up with the Joneses and playing into capitalism, perhaps we should all start to look back at the foundations of fashion, thus democratizing luxury and streetwear codes to create a fairer, fun fashion space for all.
You can find EDITED's original article online, where the Retail Intelligence Platform goes into even more depth.
* Previous research indicated 25% in 2022, but by 2023, it had risen to 29%.