The Upcoming MoonSwatch Is an Ode to Swiss National Day
Launching on August 1.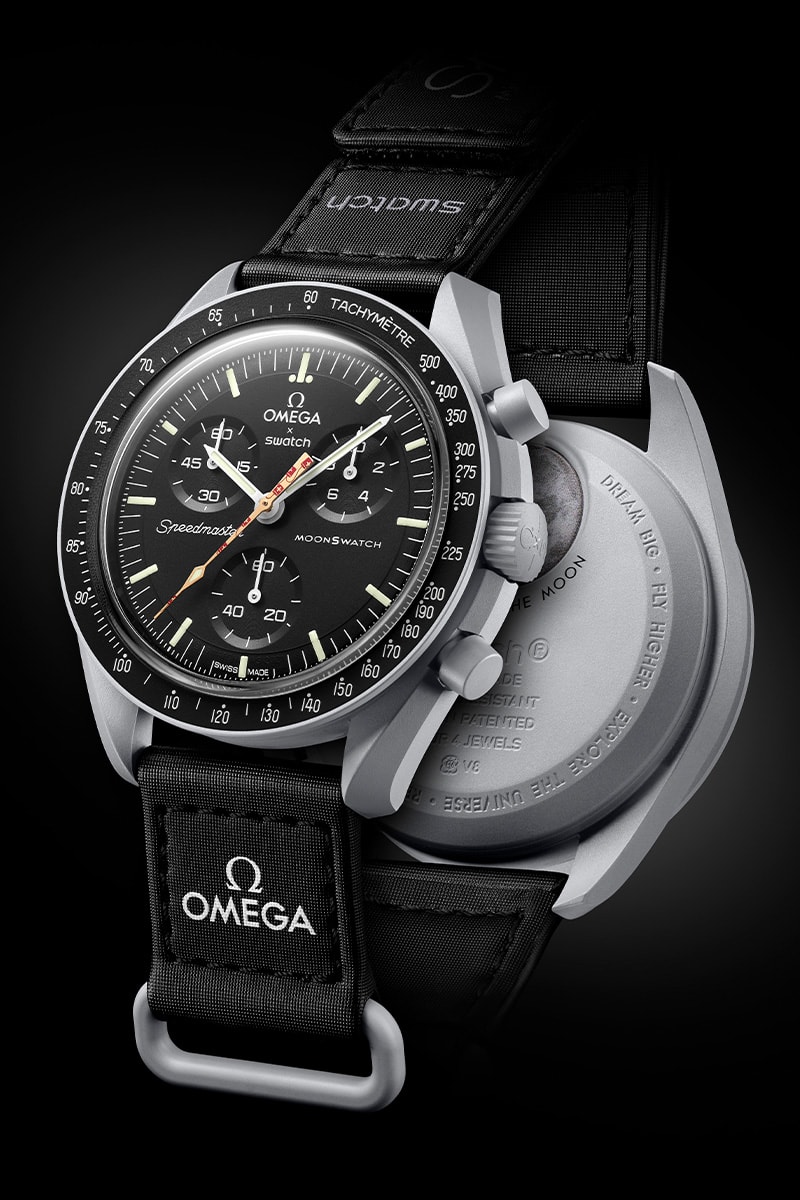 1 of 5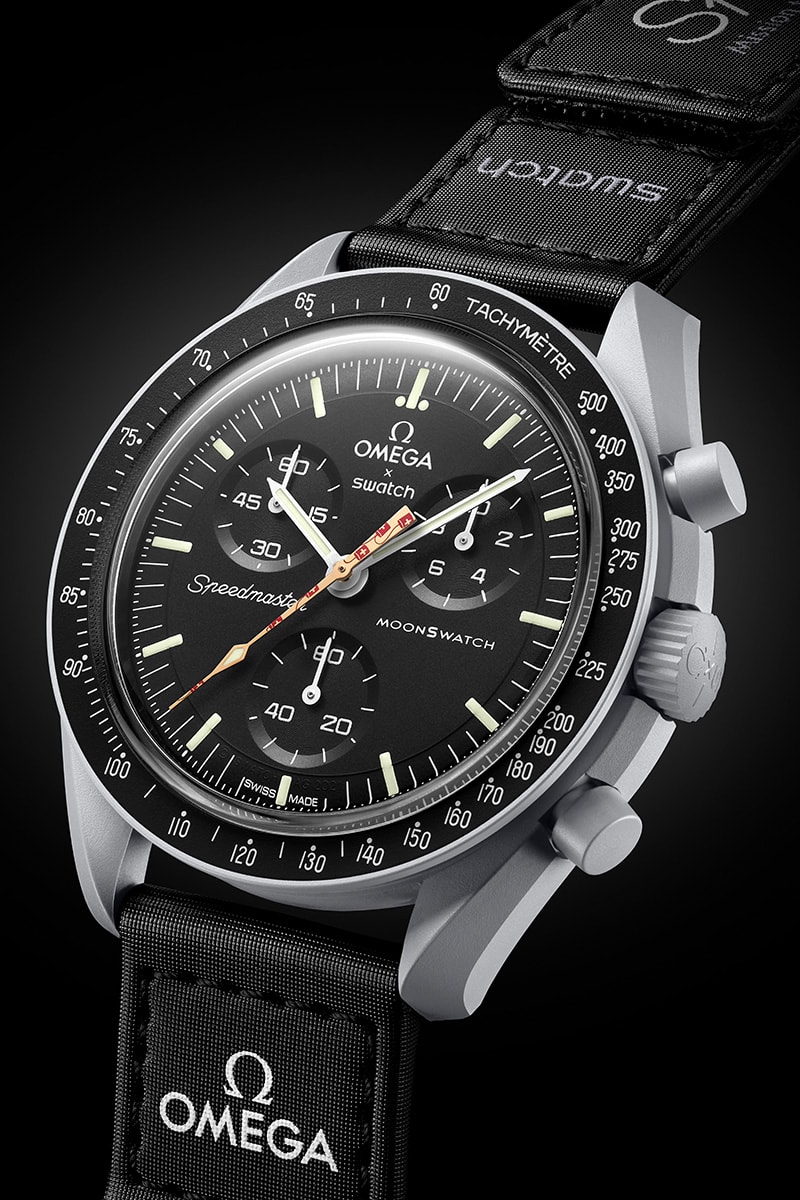 2 of 5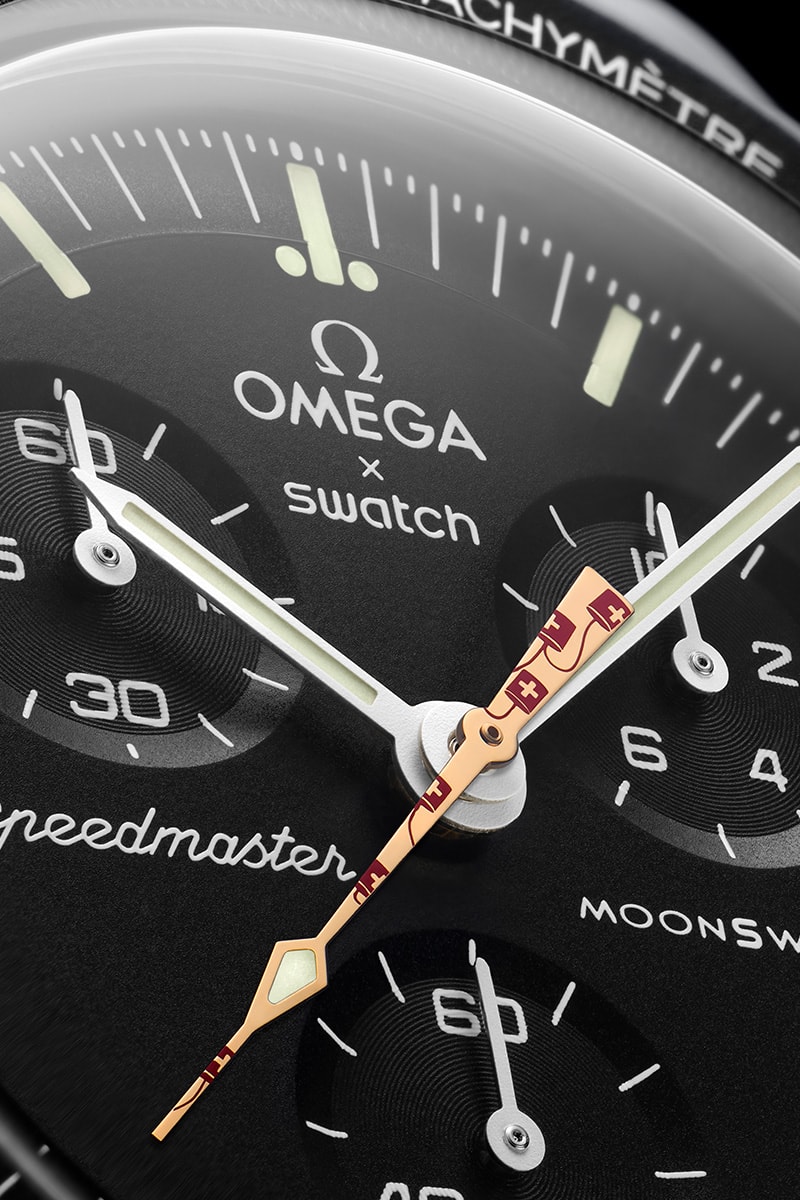 3 of 5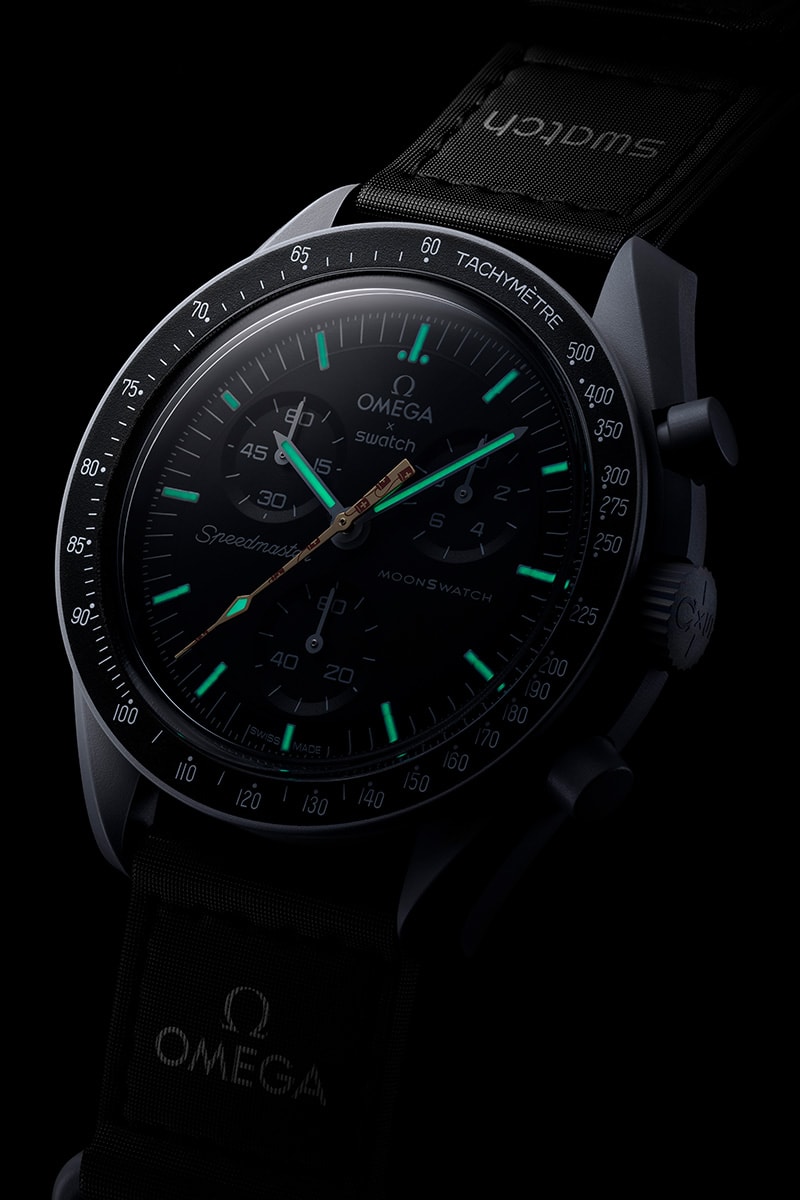 4 of 5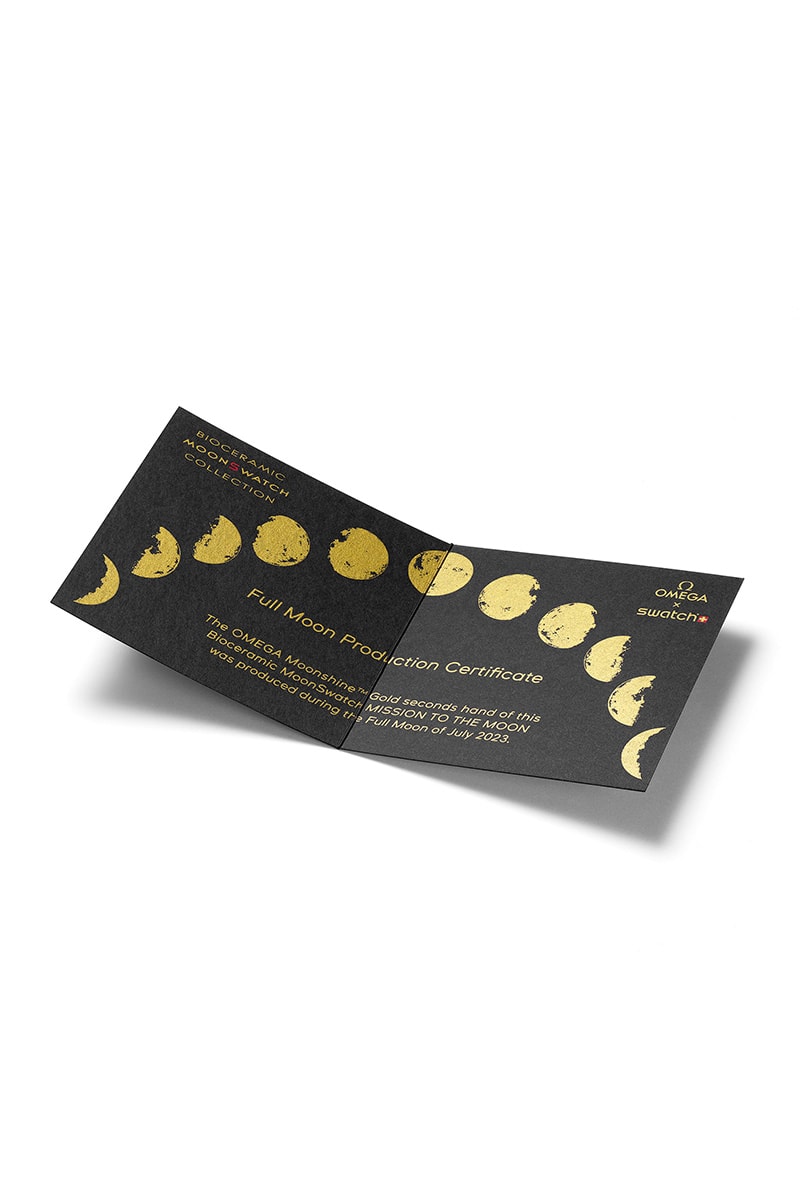 5 of 5
In celebrating Swiss National Day, Swatch and OMEGA have revealed their latest "Misson to Moonshine Gold" MoonSwatch timepiece as an homage to their shared heritage.
Similar to the Strawberry Moon variation that was released last month, the chronograph seconds hand arrives with eye-catching motifs. We saw strawberries in the previous piece, so naturally, this new iteration features traditional Swiss lanterns as its key pattern to echo the event.
So far every Moonshine Gold timepiece has had its chronograph seconds hand-crafted under a full moon. The Swiss National Day edition is no exception, as a dedicated certificate accompanies the watch as proof. Like all other "Misson to Moonshine Gold" releases, the watch is housed in a 42mm bioceramic case, starring a matte black dial, and velcro strap.
The new MoonSwatch will be available for one day only at 97 Swatch stores across 85 cities. Expected to retail at a similar price point as its preceding models, the Swiss National Day "Misson to Moonshine Gold" MoonSwatch will be released on August 1 in most regions, and August 2 at selected stores. For more information, check out the full list of stores on Swatch's dedicated webpage.
View this post on Instagram

In other watch news, OMEGA and Cartier models are increasingly gaining interest in the pre-owned market.