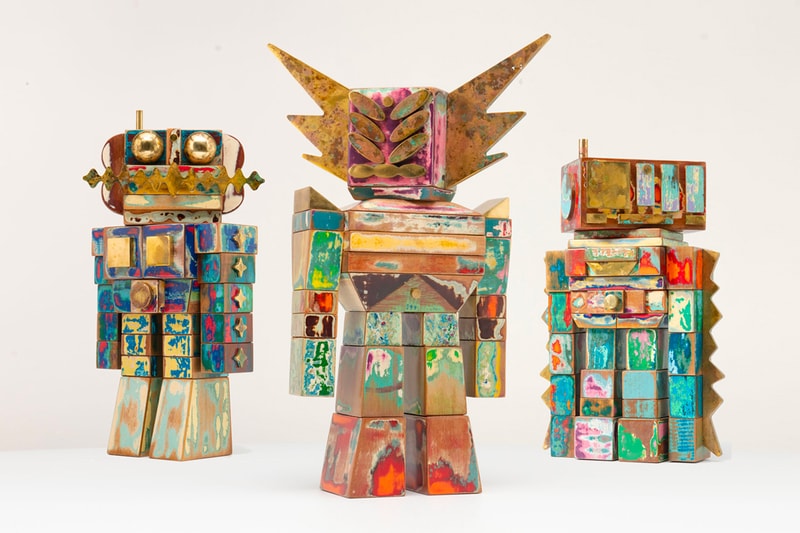 1 of 10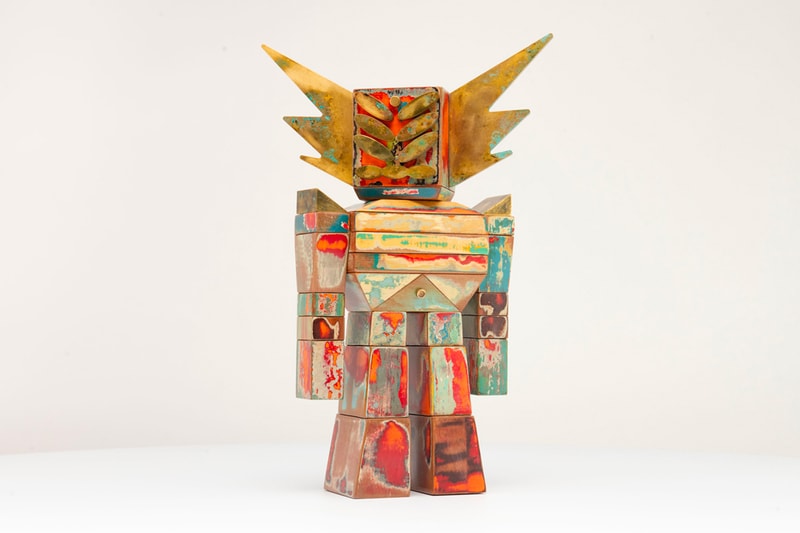 2 of 10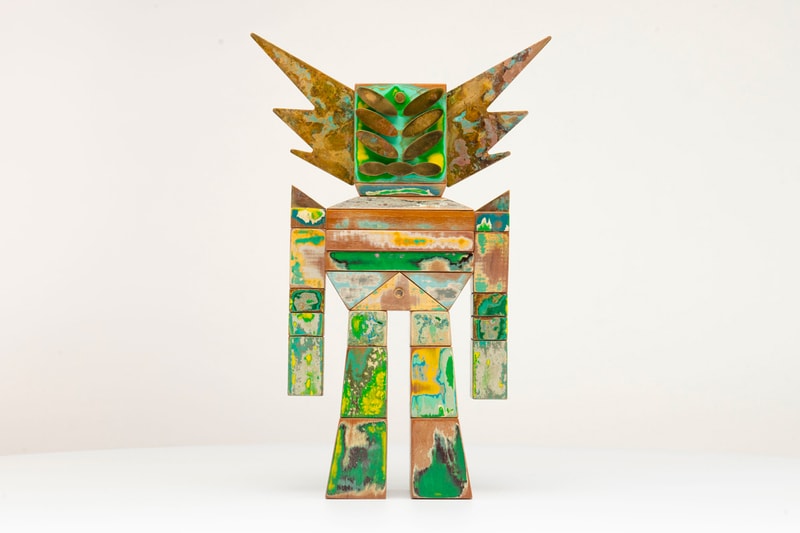 3 of 10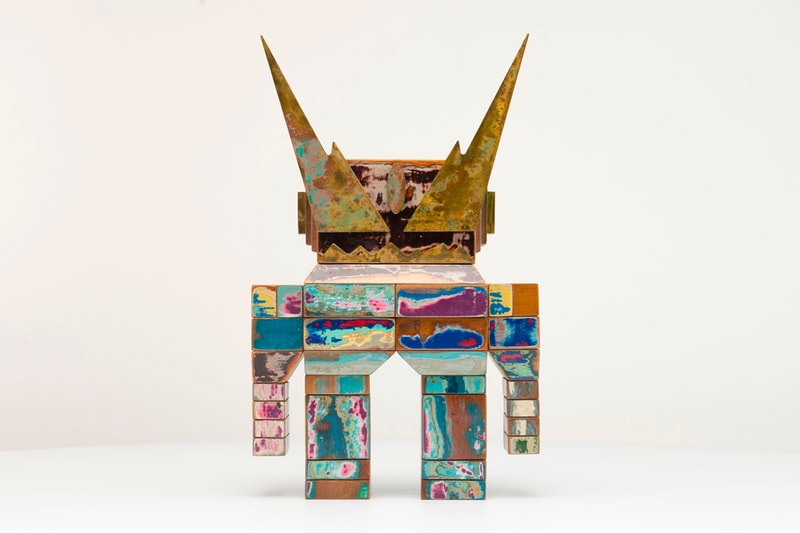 4 of 10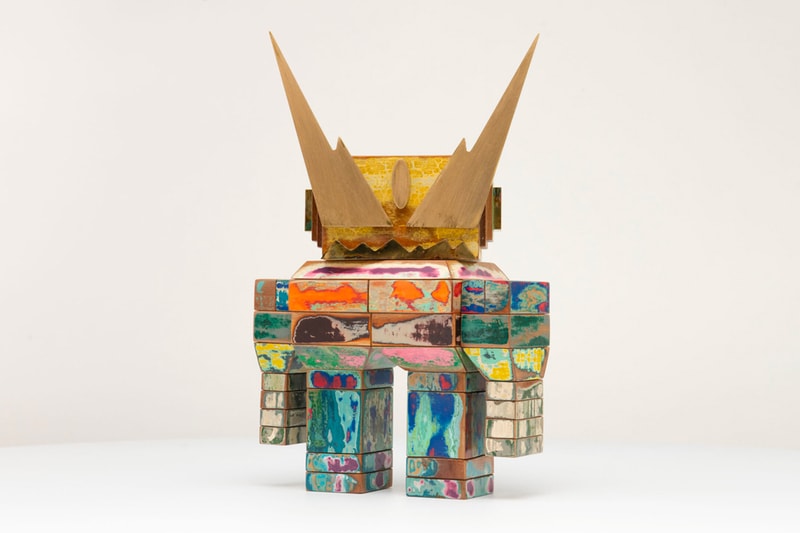 5 of 10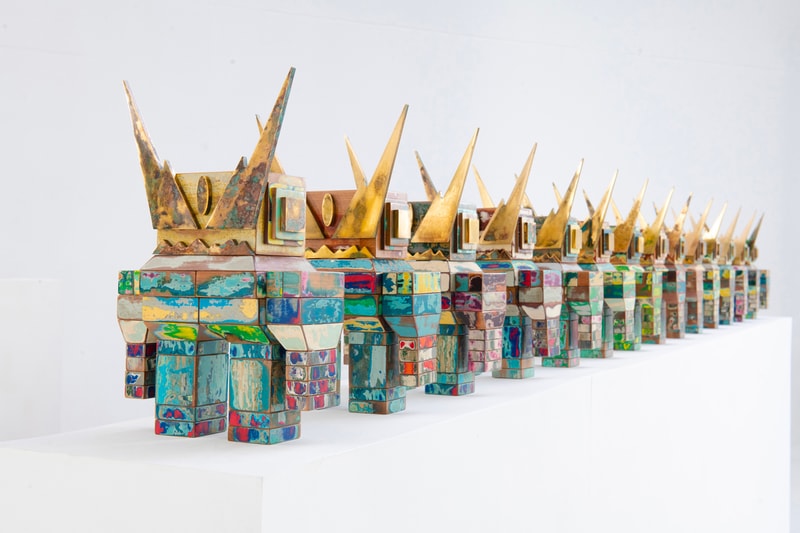 6 of 10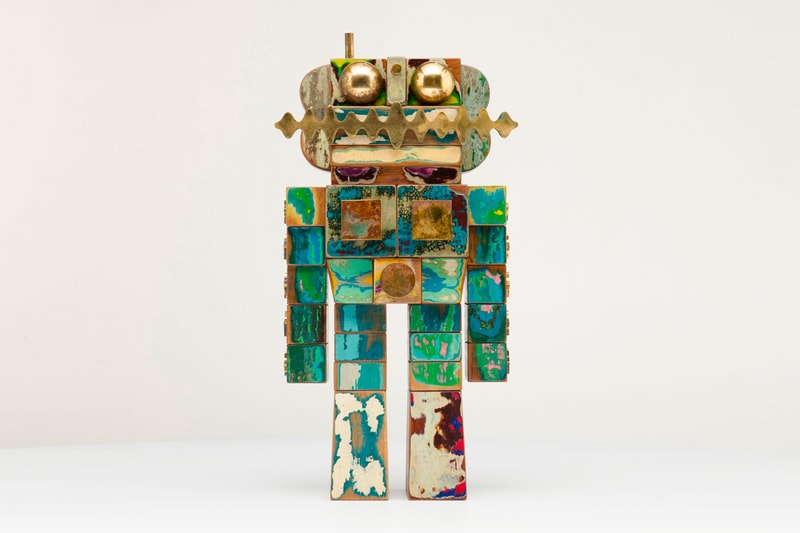 7 of 10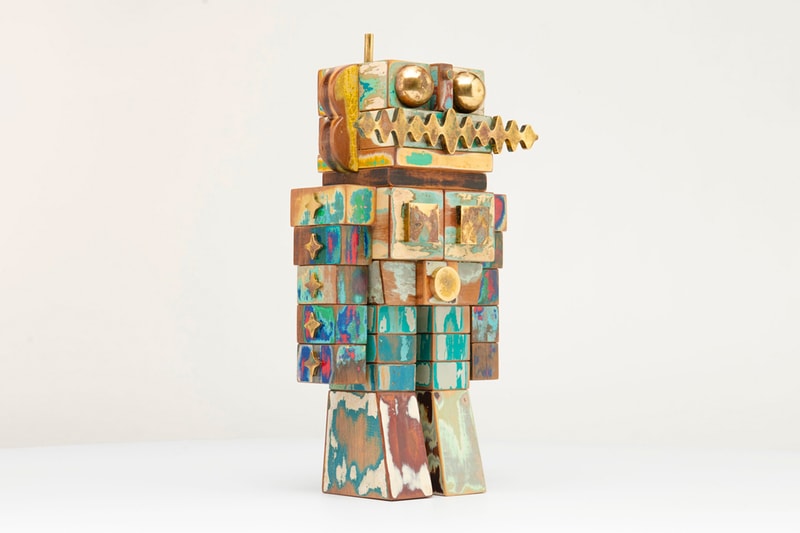 8 of 10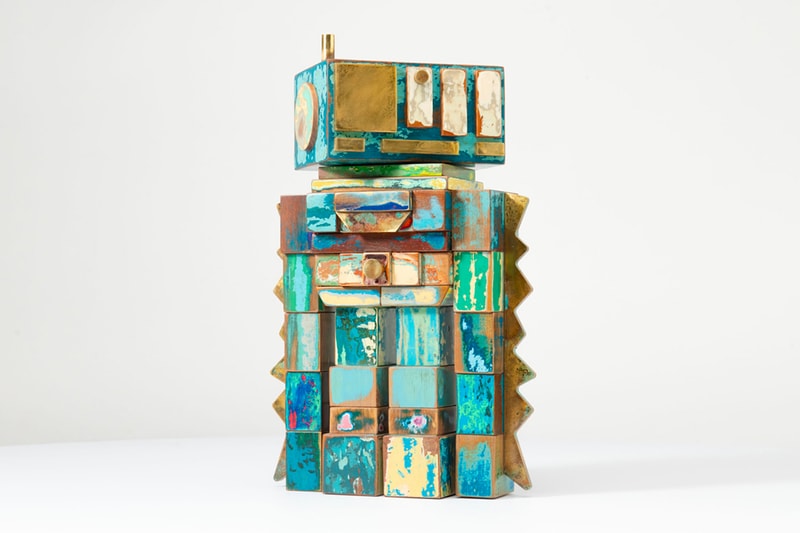 9 of 10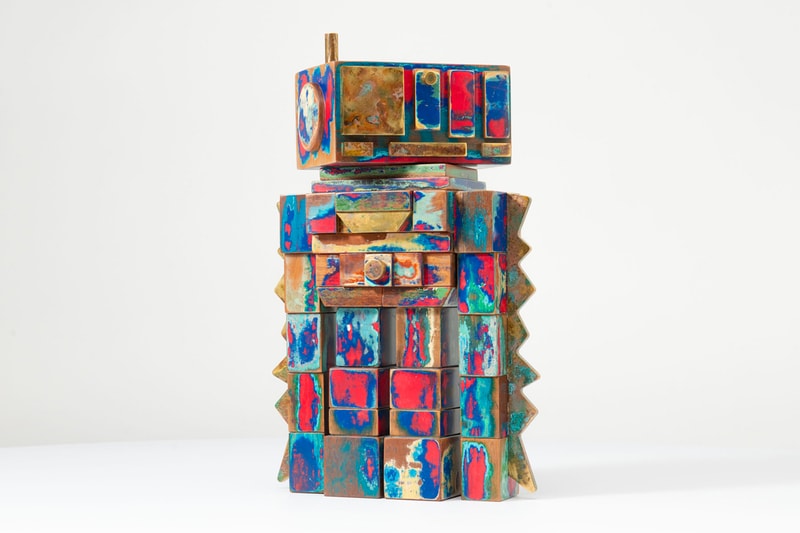 10 of 10
Kumkum Fernando's Latest Sculptures Are an Intergalactic Mission
Unravel their mysteries via Jonathan LeVine Projects.
---
Following a set of massive sculptures he installed at the latest Coachella festival, Sri Lanka-born, Vietnam-based artist Kumkum Fernando has unveiled a series of new figures via Jonathan LeVine Projects.
Entitled Post Colonial Rainbow Punks, the latest project tells the story of a motley crew of sorts or "intergalactic swashbucklers", as Fernando calls them, comprised of characters Softboss, Koha, Lomba, and Manike the Maniac. Part gangters, part mythical beings, the Punks travel through space and time to to find their missing Princess Izzah 281.
Outside of the narrative that Fernando has set, the characters, much like all of his enigmatic sculptures, are sourced from a breadth of historical remnants. Namely, he utilizes found objects across the streets of Saigon, ranging old French-era architecture, to various items and materials native to Hinduism and East Asia. Like LEGO figures, Fernando builds each of his sculptures as a way to bridge the gap between the East and West, tradition and modernity, ancient and the futuristic.
Each sculpture is an edition of 18 and comes with a certificate of authenticity, along with a poem that is digitally printed, signed and numbered by the artist on Ford 250 GSM paper. For the collectors out there looking to purchase, please inquire by visiting Jonathan LeVine Projects.
Elsewhere, we spoke to Landon Metz about the spirit behind his lyrical compositions for the latest Hypeart Visits.