A$AP Rocky Wears Alex Moss New York EXO GRENADE Pendant in "RIOT (Rowdy Pipe'n)"
Crafted in collaboration with L'Epée 1839.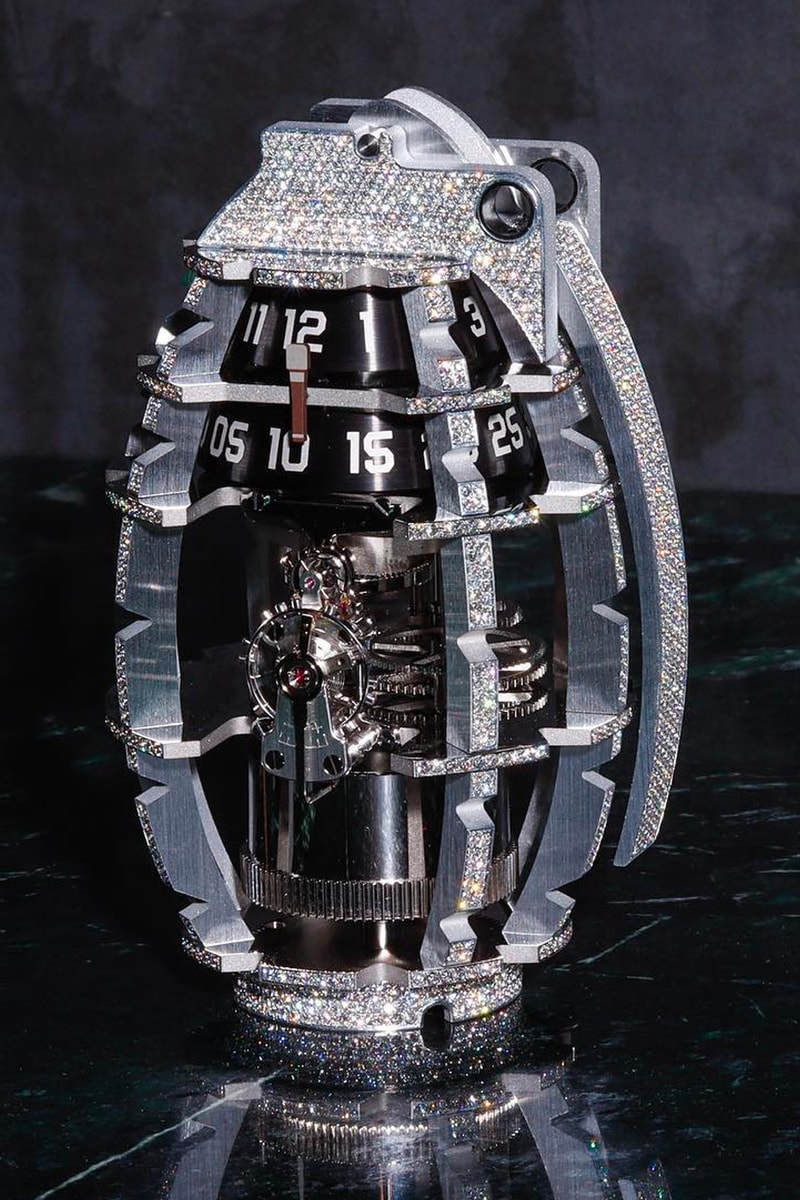 1 of 4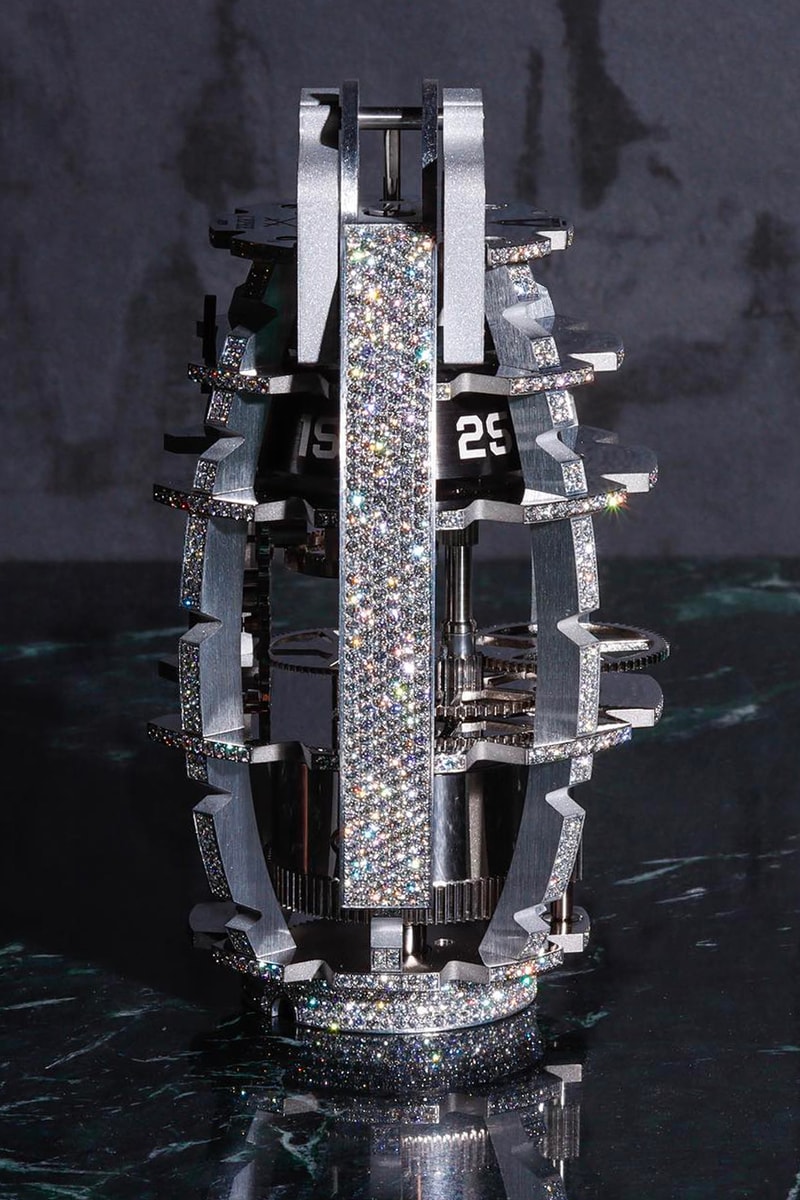 2 of 4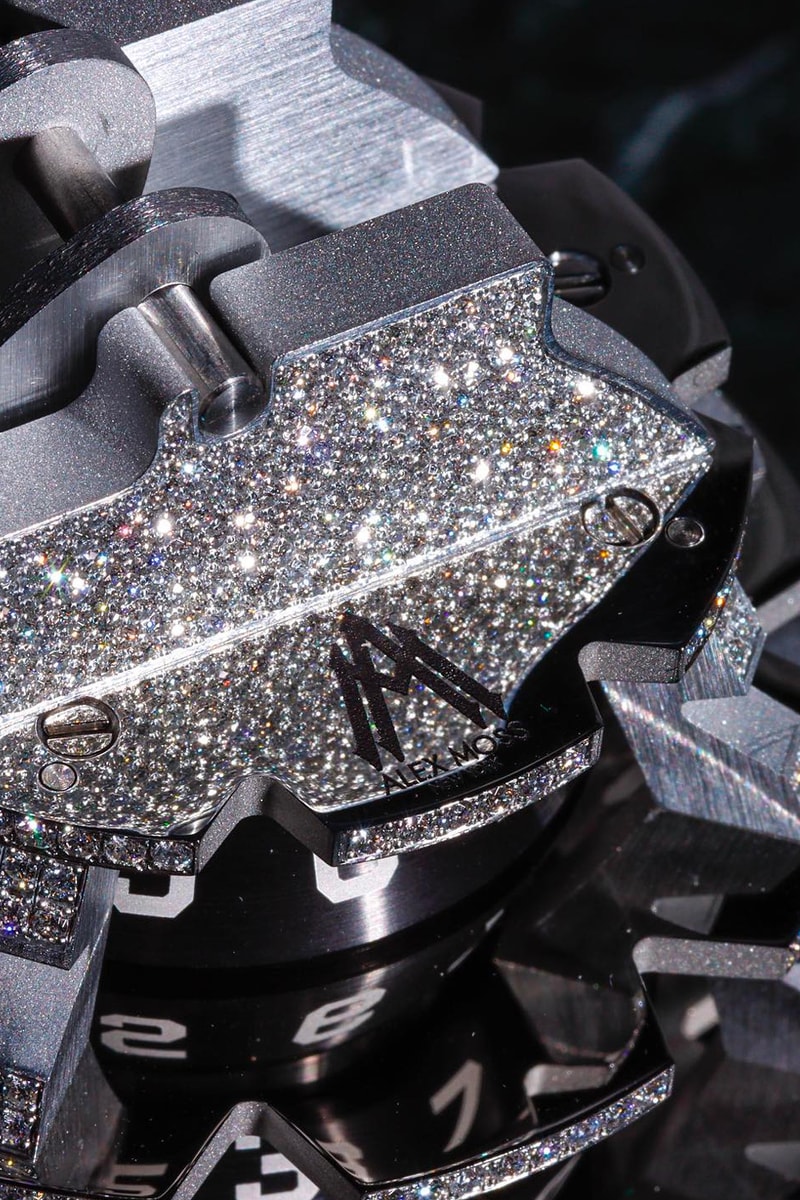 3 of 4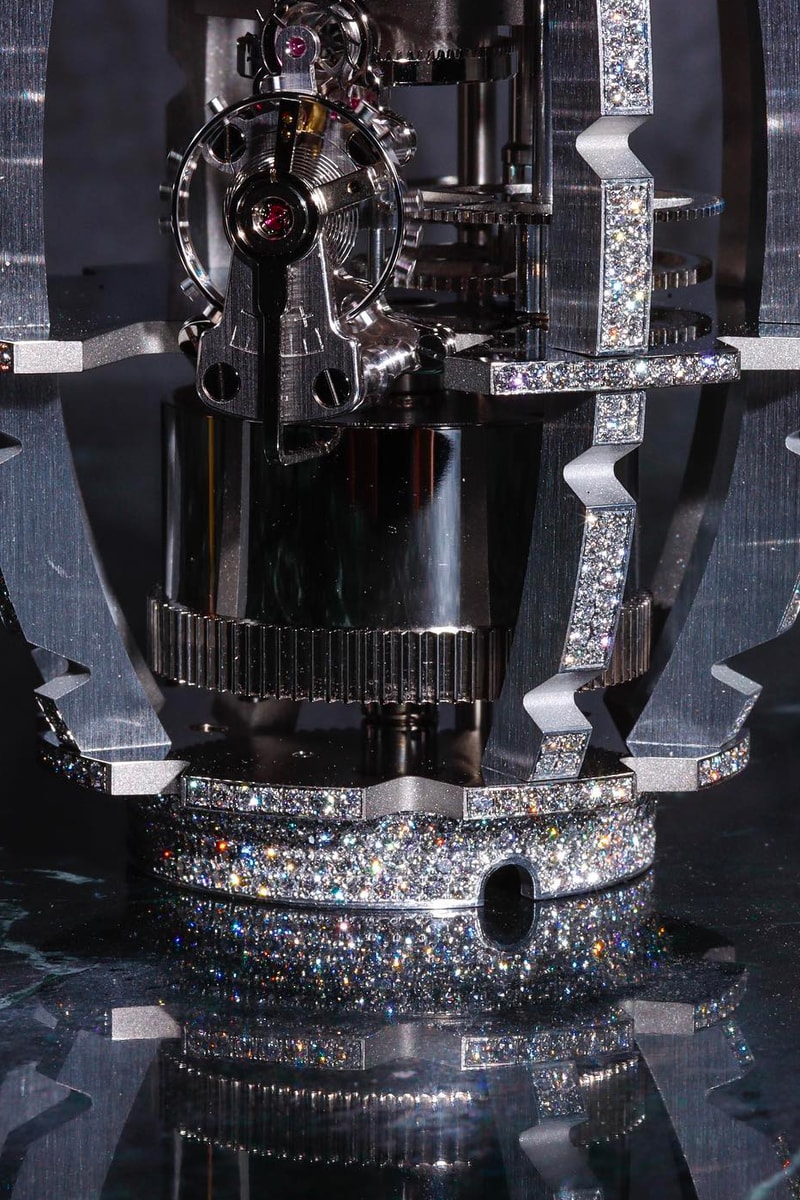 4 of 4
Making his triumphant return, A$AP Rocky proved his place as a style icon in the music video for his latest single "RIOT (Rowdy Pipe'n)" with Pharrell Williams. In one scene surrounded by his posse, the Harlem rapper is scene sporting the L'Epée 1839 x Alex Moss EXO GRENADE pendant.
Attached to Alex Moss New York's iced-out Crushed Bones Chain, the unique piece is a collaboration between one of the world's oldest and most prestigious Swiss clockmakers L'Epée 1839, and jeweler to the stars Alex Moss. The collaboration is described as "an artistic object that dares us to embrace the present moment and seize life's opportunities.'
The collision of horology and jewelry craftsmanship sees L'Epée 1839 Grenade tourbillon watch set with a stunning array of white diamonds. Modeled after the historical MKII grenade, the EXO GRENADE Pendant features a pin that doubles as the key. When pulled the pin is used to set the time and wind the eight-day movement, the hours and minutes are displayed on two black aluminum disks rotating directly over the beating heart of Grenade. The "live grenade" ticks at a traditional 18,000 vibrations per hour with the balance wheel displayed front and center.
"The clock forces the mind to focus on the moment you are in and the task of winding and setting the time, reminding you that you are only guaranteed this very moment, as time is precious so don't waste it," writes L'Epée 1839.
Priced at $149,000 USD for business model pre-order, the L'Epée 1839 x Alex Moss EXO GRENADE pendant will be available through 2023 in a limited quantity with a Part II coming this fall.
View this post on Instagram
View this post on Instagram
View this post on Instagram
In case you missed it, NewJeans is set to shock fans with their 2nd EP Get Up.