Sotheby's Purchases Iconic Breuer Building from Whitney Museum
Where it will house its global headquarters.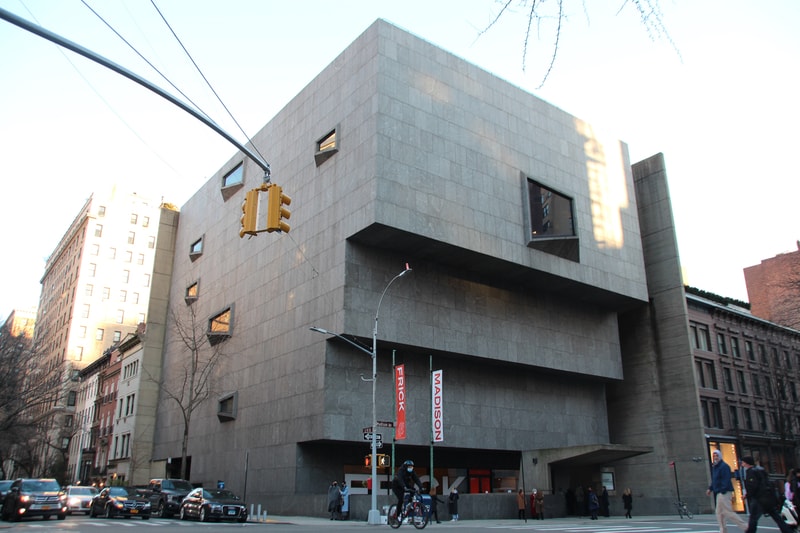 Sotheby's has purchased Marcel Breuer's brutalist landmark from the Whitney Museum of American Art for approximately $100 million USD. Sotheby's will officially take over the NYC museum building in 2024 and open it to the public in 2025. The space will serve as Sotheby's new global headquarters as it moves out of its current home at 1334 York Avenue, a former cigar factory and Kodak warehouse which it held since 1980.
"We often refer to the provenance of artwork, and in the case of The Breuer, there is no history richer than the museum which has housed the Whitney, Metropolitan, and Frick collections," says Sotheby's CEO Charles F. Stewart.
Located at 945 Avenue on Manhattan's Upper East Side, the Breuer Building first opened its doors in 1966 amidst Madison Avenue's townhouses and brownstones. Inspired by religious architecture, the museum resembles an upside-down Babylonian ziggurat with a modernist twist. The new location will allow Sotheby's to be just two blocks away from its first American office at 980 Madison Avenue which is still home to a number of prestigious galleries. Under Sotheby's stewardship, the Breuer Building will continue to host gallery spaces and exhibitions which are free to the public. Sotheby's New York auction house will also be relocated to the new headquarters.
Learn more about the Breuer Building and Sotheby's plans for the space here.
In other news, Sou Fujimoto's "Sky Mountain" is Hainan's new seaside landmark.