'The Office' Is Receiving an Australian Adaptation
Featuring the franchise's first-ever female lead.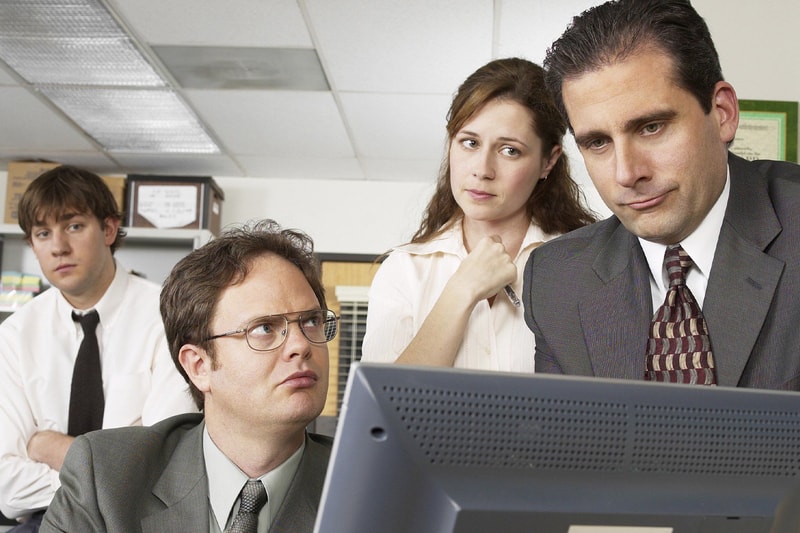 The Office is heading down under for an Australian adaptation.
According to Variety, the comedy franchise is set to see a woman be the middle management lead for the first time. The series is slated to arrive on Amazon Prime Video and will feature Australian comedian and actor Felicity Ward as the titular character. Ward will portray Hannah Howard, the MD of packaging at the Flinley Craddick in The Office Australia. Taking inspiration from reality, the plot follows Howard as she gets news from the headquarters that they must shut down her branch and staff will be working from home. Ward's character goes into survival mode, making promises she finds hard to keep and even launching outlandish plots to keep her "work family" together.
The Australian version will be the 13th iteration of the show originally created by Ricky Gervais and Stephen Merchant. There have been other renditions made in France, Canada, Chile, Israel and the Middle East. The Australian series will be an eight-part series and is slated to begin filming in June in Sydney. The show is branded as an Amazon Original and launch on Prime Video worldwide, excluding the U.S., in 2024. The series is slated to also star Edith Poor, Steen Raskopoulos, Shari Sebbens, Josh Thomson, Jonny Brugh, Pallavi Sharda, Susan Ling Young, Raj Labade, Lucy Schmit, and Firass Dirani.
In other entertainment news, Martin Scorsese confirms that his next film will be about Jesus.