James Turrell Reveals $100K USD Limited-Edition Decanter with The Glenturret and Lalique
In celebration of his 80th birthday.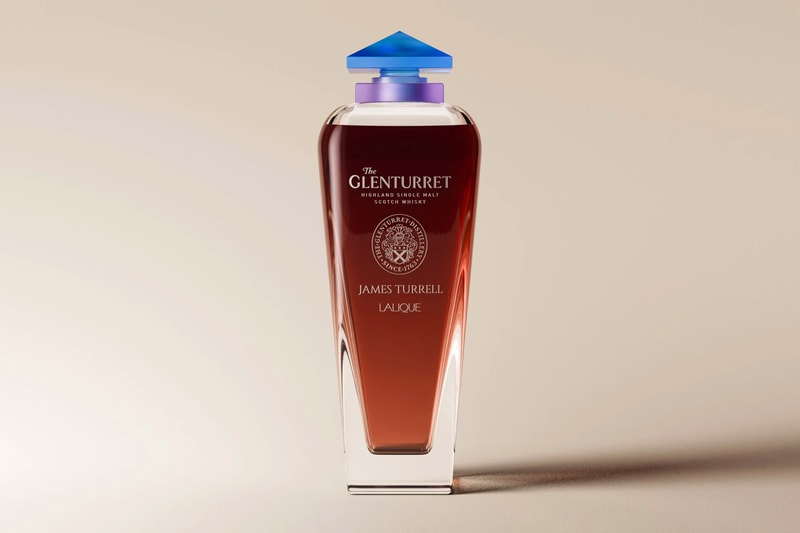 1 of 4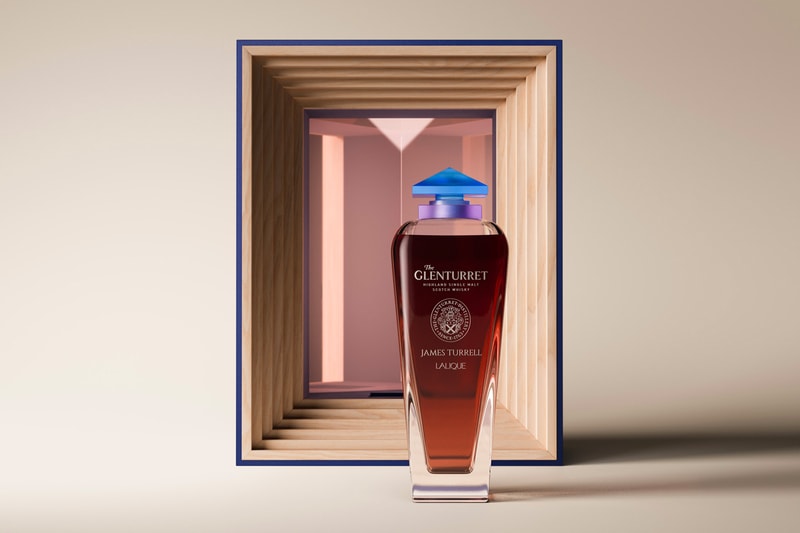 2 of 4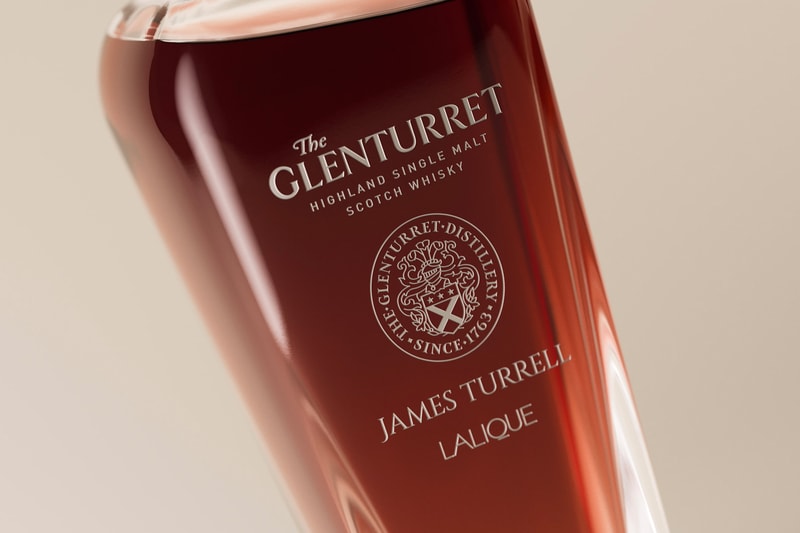 3 of 4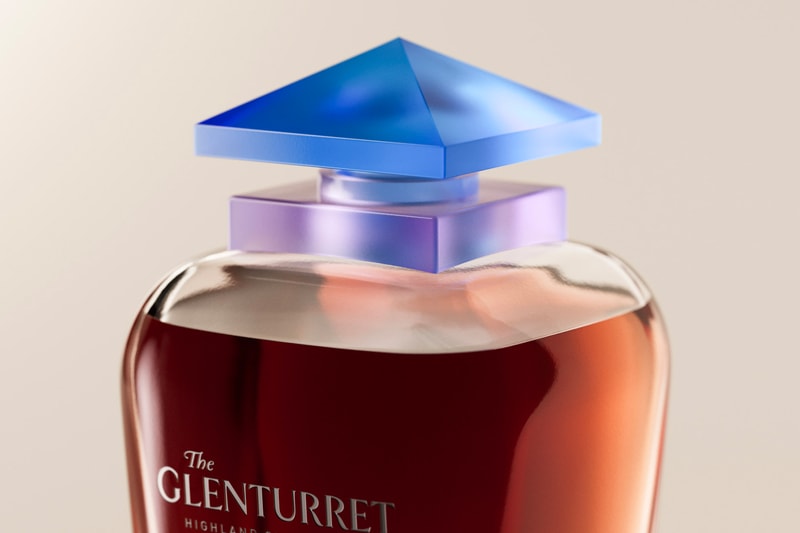 4 of 4
American artist James Turrell is celebrating eight decades of life with a limited-edition glass decanter. Turrell designed the decanter in tandem with French glassware brand Lalique to specifically bottle whiskey from The Glenturret distillery.
Titled the Eight Decades decanter, the piece takes design inspiration from a deep-blue pyramidal stopper that references the great Egyptian monuments "in which light served ceremonial purposes." Giving a nod to the two perfume bottles created by Lalique that Turrell created for Lalique last year, the bottle is set to be sold filled with the whiskey. Turrell told Dezeen, "I wanted it to have the same sensibility as the perfume bottles." He added, "It is the fusion of two universes where the strength and weight of the bottom of the decanter move to the 'Anda' shape of the shoulders." In regards to his inspirations Turrell explained that the design was "a tribute to Egypt – pyramids and stupas – these architectural forms are cross-cultural with Egyptian forms. They move something deep within me."
The shape of the bottle sees it take on a square base that widens as it rises to form a pair of rounded "shoulders" that sit on the bottleneck. Given it an added emphasis, the piece is injected with a pale violet crystal hue that contrasts the deep-blue bottle stopper. The biggest challenge was to ensure that the crystals were distributed evenly so that it would be transparent enough to "magnify" the whiskey in the bottle.
To reflect Turrell's celebration of eight decades, the whiskey is selected from eight different casks of Glenturret to reflect different "facets of the eight decades of James Turrell's life, his character and vocation." The Eight Decades decanter is limited to 80 bottles and will be sold in a bespoke case. Check out Lalique for more information.
In case you missed it, Nike creates a "Playground for All" in Seoul.