'Hocus Pocus 3' Is Officially In Development
Confirmed in a profile of Disney exec Sean Bailey.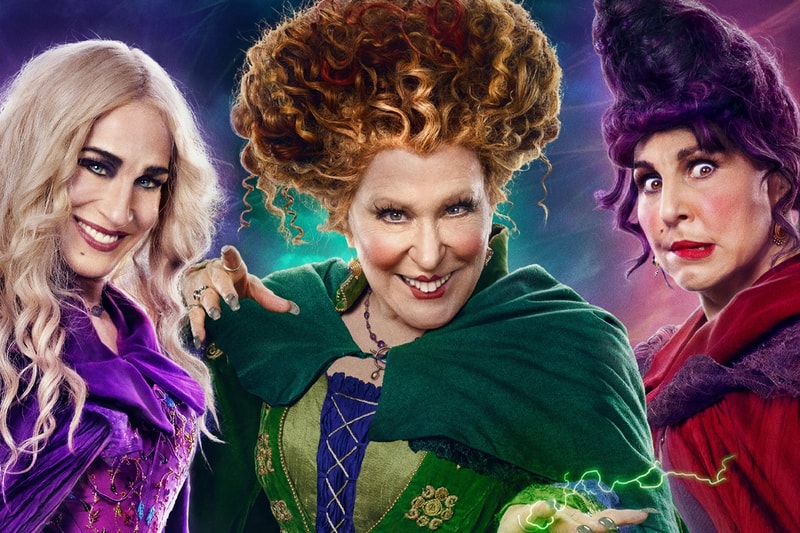 A third installment in Disney's Hocus Pocus series is officially in the works.
The news was confirmed in a New York Times profile of Disney exec Sean Bailey, where it was also revealed that his upcoming projects include live-action versions of Moana, Hercules and Lilo and Stitch, the photorealistic Mufasa: The Lion King prequel and possibly Pirates of the Caribbean (Johnny Depp is "[n]oncommittal at this point."). He did not share any other information, however, such as the cast and its release date.
Hocus Pocus 2, which was released almost 30 years after the original, proved to be a huge success as it earned 2.7 billion streaming minutes to be named the most-watched Disney+ movie ever. Bette Midler, Sarah Jessica Parker and Kathy Najimy all returned as the Sanderson sister witches, but it remains to be seen whether they will reprise their roles for a third film.
Stay tuned for more info.
Elsewhere in entertainment, the construction of the Barbie movie set caused a shortage of pink paint worldwide.