Washington Wizards Trade Chris Paul to the Warriors for Jordan Poole and Future Draft Picks
The Wizards also receive Ryan Rollins, a 2030 protected first-round pick and a 2027 second-round pick.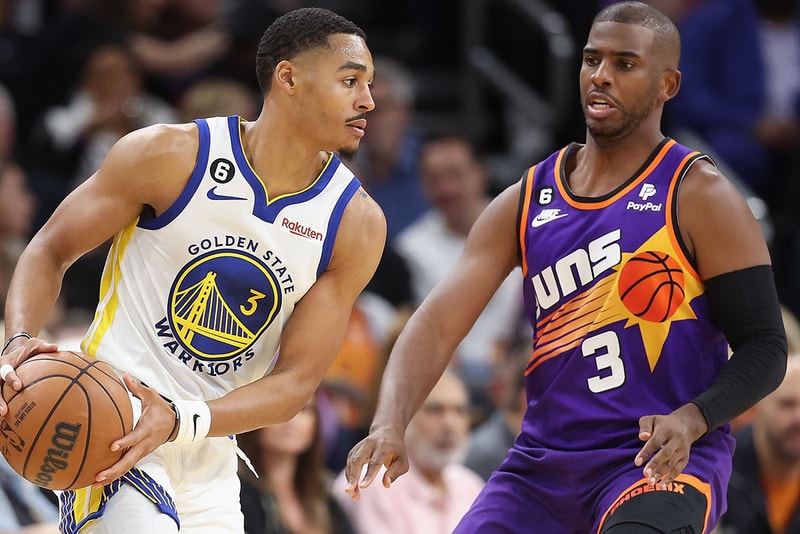 After being dealt from the Phoenix Suns to the Washington Wizards as part of the blockbuster Bradley Beal trade, Chris Paul has now been sent to the Golden State Warriors in exchange for Jordan Poole, Ryan Rollins, a 2030 protected first-round pick and a 2027 second-round pick.
The Golden State Warriors were likely weighing out the veteran point guard's remaining $30 million USD expiring contract against Poole's hefty $140 million USD from the extension he signed last season. And now that the Bay Area franchise will no longer have to cough up that money, it leaves room to explore a new contract with Draymond Green who opted out of his contract earlier this month to become a free agent.
Last season, the 38-year-old Paul averaged 13.9 points and 8.9 assists through 59 games for the Suns. For his 19th season in the Association, it's likely that he'll be saved for a reserve player role to back up four-time champion Stephen Curry when he's not on the floor. Poole enters the Wizards' roster looking to fill a backcourt void created by Beal's departure. Last season, his stats saw a significant slump as he was only averaging 10.3 points on 34% shooting and 25.4% from beyond the arc.
This marks the first major move that Golden State's new general manager Mike Dunleavy Jr. has made since officially taking over for Bob Myers last week.
In case you missed it, Victor Wembanyama is slated to make his NBA debut as a Nike athlete.