Vice Media Officially Files for Bankruptcy
With plans to sell its business.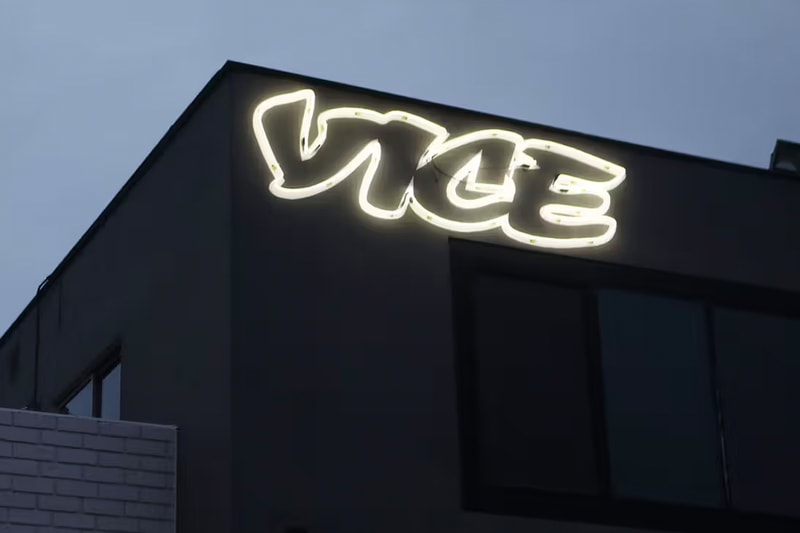 Colossus digital publishing company Vice Media has officially filed for Chapter 11 bankruptcy. Another new-media company has fallen, reminding digital publishing businesses of yet another cautionary tale of industry.
In a court filing, the company listed all its assets and liabilities between the range of $500 million USD to $1 billion USD. The bankruptcy is not expected to interrupt any of the daily operations at Vice, including at its flagship website, ad agency Virtue, Pulse Film division, its women-focused site, Refinery29 and fashion magazine i-D. The New York Times reported that at the moment, "a group of Vice's lenders, including Fortress Investment Group and Soros Fund Management, is in the leading position to acquire the company out of bankruptcy." The group has submitted a bid to acquire the company and absorb its "significant liabilities" for $225 million USD.
The cash-strapped company has been searching for a potential buyer for the past year. Multiple C-suite exits including ex-CEO Nancy Dubuc, signalled the company's downfall. Just last month, Vice Media's layoffs caught the attention of world, pulling the plug on its "Vice News Tonight" segment and Vice TV. Launching in 1994, Vice has always been known for its edgy- youth-focused perspectives, with content spanning across print, events, music, online, TV and feature films. Vice's bankruptcy announcement is a harrowing punctuation to the harsh reality of the digital publishing world. Competitor Buzzfeed recently announced that it was shuttering its new division and cutting 15% of its staff.
Despite filing for Chapter 11 bankruptcy protection, the company's lenders have approved $20 million USD of funding to keep operations going through the process. At this time, other firms can submit a "higher or better" bid for the media company. If these offers do not succeed, the lenders will acquire Vice Media for $225 million USD.
In case you missed it, the latest trailer for Fast X sees Vin Diesel protect his family at all costs from Jason Momoa.