Offset Reveals He Is Not Biologically Related To Quavo and Takeoff
Contrary to the popular belief that he is cousins with Quavo.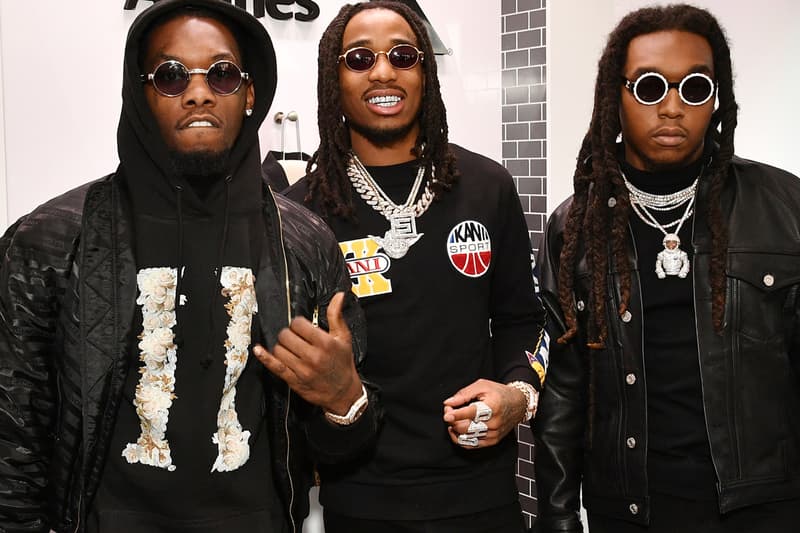 Offset has revealed that, contrary to popular belief, he actually does not have blood relations with his fellow Migos members Quavo and Takeoff.
The Father of 4 rapper confirmed the revelation in a recent interview with Variety, stating that he and Quavo were initially classmates and not actually cousins. The two of them, along with Quavo's nephew Takeoff, began hanging out when Offset was in the sixth grade, with the three spending time in basement of Quavo's mom house. There, they discovered and crafted the distinct "triplet flow" that made Migos a mainstream hit.
Elsewhere in the interview, Offset also previewed what he called his "last song with Takeoff," adding that it was recorded last summer. It is unconfirmed if it's the same track that he previewed in late March. Talking about Takeoff's sudden death is still difficult for Offset, who shared, "I've never talked about this stuff. Seriously. Talking about Take is hard, man."
"Talking about all this shit is hard. That's why I don't, to be honest. That shit hurts. Like, it's gonna put me in a mood, and I don't want to get in that mood. Some things I don't never tell nobody. He's not here. That shit feels fake, bro," he continued. "I get through my day thinking it's fake. And I don't say nothing to nobody about it."
Elsewhere in music, Tina Turner, the Queen of Rock 'n' Roll, has died at 83 years old.