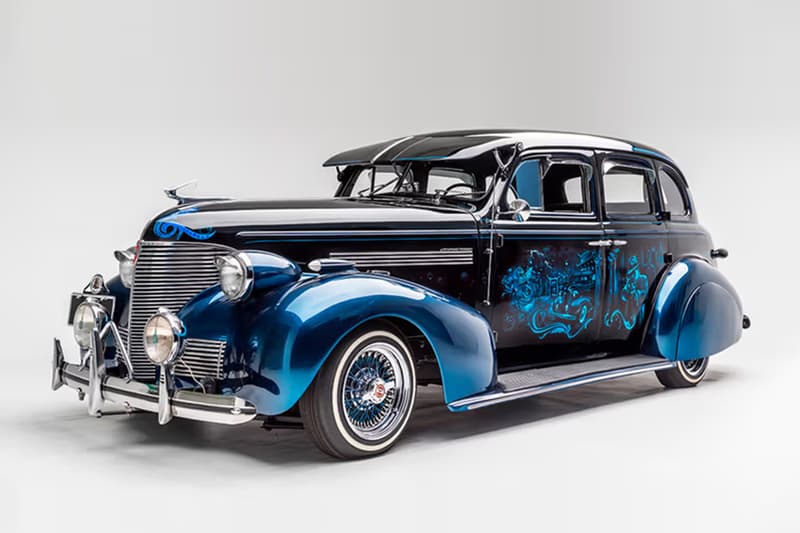 1 of 4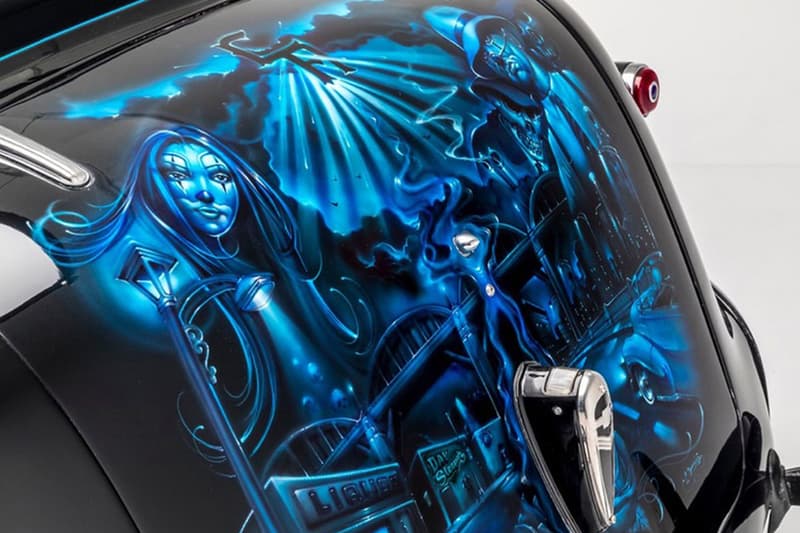 2 of 4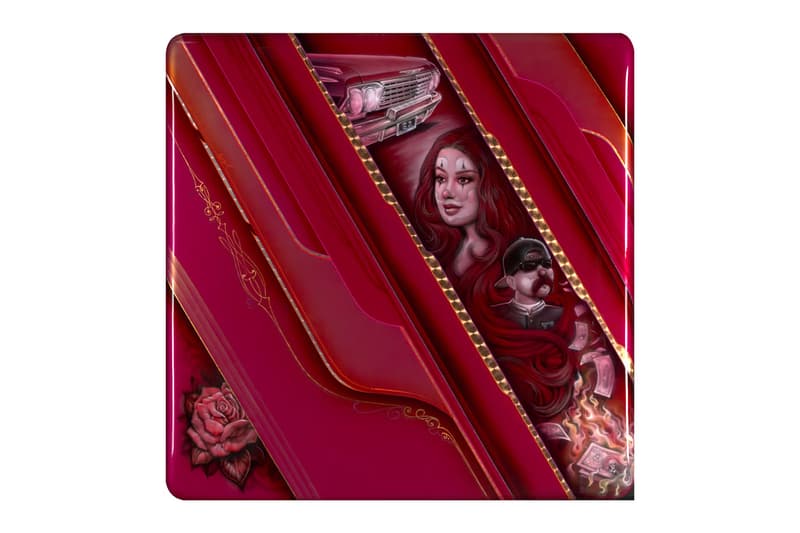 3 of 4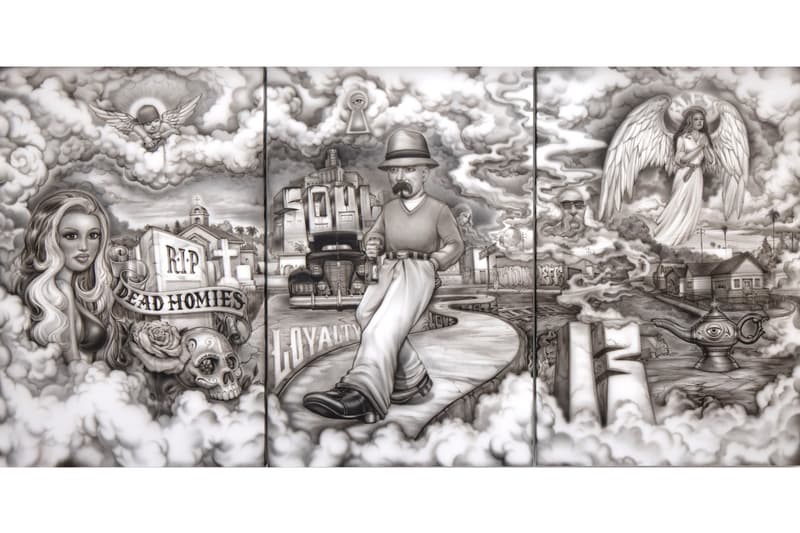 4 of 4
Mister CARTOON's "Just My Imagination" Showcases the Essence of LA Street Culture
Featuring a custom car adorned with the Chicano artist's signature motifs.
---
BEYOND THE STREETS and CONTROL Gallery have announced a new solo exhibition, "Just My Imagination," featuring the prodigious talents of Mister CARTOON. This presentation marks Mister CARTOON's inaugural solo show in his hometown of Los Angeles and showcases an expansive collection that surpasses any previous body of work he has created.
The exhibition is centered around his unparalleled expertise in airbrushing and drawings on an array of surfaces, including a meticulously handcrafted metal canvas forged from aluminum and exquisite employment of candy enamel automotive paint across his paintings. Notably, the gallery will house a unique, custom-made car adorned with intricate body lines, further exemplifying the artist's signature craftsmanship. Overall, the work in show will encapsulate the artist's LA upbringing during the '80s, '90s, and 2000s.
Clouds, an enduring element that has adorned Mister CARTOON's art since his formative years, assume a prominent role throughout "Just My Imagination." Symbolizing the contrasting facets of street culture, the ethereal white clouds epitomize heavenly aspirations, while the somber dark clouds embody the challenges and complexities of urban existence. Furthermore, the exhibition draws inspiration from the timeless allure of classic soul from the 1960s and the golden era of Chevy Impalas, wherein songs like "Tears of a Clown" resonated deeply, encapsulating the paradoxical nature of joy and sorrow.
"Just My Imagination" epitomizes Mister CARTOON's authentic self-expression and his profound ability to elicit visceral responses from his audience. He perceives art as a conduit for evoking a myriad of emotions, irrespective of their nature. Seamlessly merging his passions for automotive culture, tattooing, graffiti, and fashion, all set against the backdrop of an evocative Motown soundtrack, the exhibition emerges as a vibrant tapestry, weaving together the artist's dreams, memories, and lived experiences. It extends an invitation to viewers to embark on a transcendent journey, offering a glimpse into the rich tapestry of Mister CARTOON's artistic legacy.
The public opening reception for "Just My Imagination" is scheduled for Saturday, June 10, 2023, from 11 AM to 6 PM, and the exhibition will run until July 16, 2023.
Elsewhere in art, Brian Calvin launched a new "Still" solo exhibition at Palazzo Cavanis.
CONTROL GALLERY
434 N La Brea Ave
Los Angeles, CA.