Tina Turner, Queen of Rock 'n' Roll, Dies at 83
At her home near Zurich, Switzerland, after battling a long illness.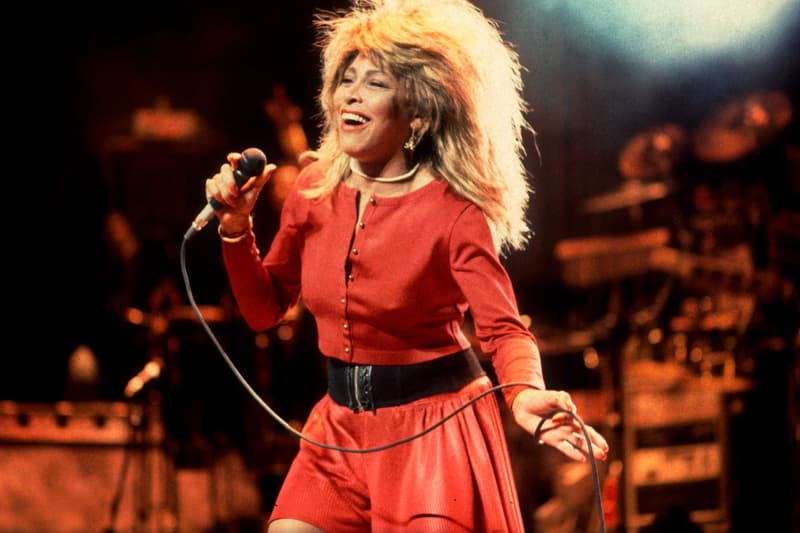 Tina Turner, the powerhouse vocalist unequivocally known as the "Queen of Rock 'n' Roll," died on Wednesday at 83, after a long battle with an illness at her home in Küsnacht, outside of Zurich, Switzerland.
"With her, the world loses a music legend and a role model," said Bernard Doherty, her U.K. spokesperson, in a statement.
Turner, who was born Ann Mae Bullock in Nutbush, Tennessee on November 26, 1939, rose to fame in the late '60s as the lead vocalist of the Ike & Tina Turner Revue, a group formed alongside her husband, Ike Turner. She made her record debut with "A Fool in Love" in July 1960, which entered the U.S. Top 30 and led to a number of successful releases down the line. In the late '60s, the famed duo was working alongside rock's biggest names, including Phil Spector and the Rolling Stones; but in the '70s, after enduring years of spousal abuse, Turner left her husband and rode a solo, music-fueled redemption arc that led to booming success like no other before her.
"My relationship with Ike was doomed the day he figured out I was going to be his moneymaker," she wrote in her 2018 biography, My Love Story. "He needed to control me, economically and psychologically, so I could never leave him."
In the '80s, Turner turned to music as a saving grace, and soon enough, her name regularly resided at the top of the charts, with hits including "What's Love Got To Do With It," "Private Dancer" and "The Best." Quickly, Turner became one of the era's defining pop icons, selling more than 180 million albums worldwide, winning 12 Grammys and running sold-out global stadium tours. On her 1988 Break Every Rule tour, the two-time Rock and Roll Hall of Famer broke box office records in 13 countries and corralled a crowd of over 180,000 fans at Brazil's Maracanã Stadium. Her impact on music — that of yesterday, today and tomorrow — is limitlessly felt.
"I had that strange voice that most girl singers didn't have," Turner said in an interview with Gayle King in 2019. "In the beginning, I thought it was kind of ugly because it didn't sound like Diana Ross, but then afterward I thought, 'Yeah, it sounds like the guys.'"
Later, her life story was told in three memoirs, a biopic, a musical and a documentary film, titled Tina, which was released in 2021. She was celebrated for creating more space for Black women in rock 'n' roll, lauded for her genre-shifting vocals that kept the world's ears perked, and admired for her ability to find independent success through music, after exiting her abusive relationship.
"Do you realize you're a feminist hero?" Larry King asked Turner in 1997. "I'm beginning to," she responded.
A private funeral ceremony will take place for family and close friends. Her representatives have not provided further comments.