UPDATE: Takeoff Shot and Killed in Houston
Law enforcement has confirmed the rapper to be the deceased victim.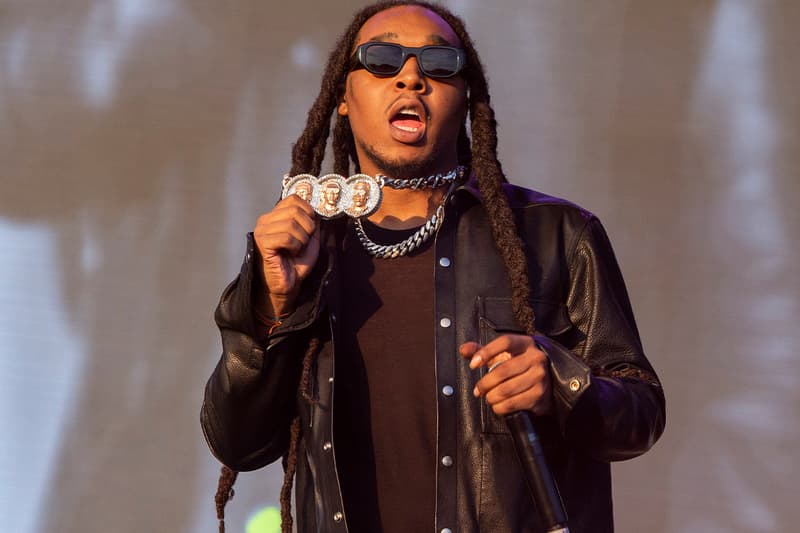 UPDATE: Houston Police Department Chief Troy Finner has confirmed Takeoff to be the deceased victim.
Authorities held a news conference in the afternoon of November 1 and revealed that the shooting took place during the end of a private party, with around 40 people situated by the front door on the third level. An argument broke out and shots were fired from a minimum of two weapons, but Houston PD has "no reason to believe that [Takeoff] was involved in anything criminal at the time."
A 24-year-old woman and a 23-year-old man were also sent to hospitals with non-life-threatening injuries.
No suspects have been arrested as of writing, and authorities are asking witnesses to come forward with any information.
---
ORIGINAL STORY: Migos member Takeoff has reportedly been shot and killed in Houston.
According to TMZ, the 28-year-old rapper and Quavo were playing dice at 810 Billiards & Bowling Houston when an altercation took place. An unknown person open fired and hit Takeoff either in the head or near the area, and he was pronounced dead on the scene. As many as two other people were supposedly shot and taken to a hospital, but their conditions remain unclear. Quavo himself was not injured.
Houston PD confirmed that they are investigating a homicide and that Quavo and Takeoff were in the vicinity, but did not reveal the identity of the deceased victim "until his family is notified & ID verified by Harris County Institute of Forensic Sciences."
Stay tuned to this developing story.
BREAKING: Houston PD is investigating a homicide at GreenStreet downtown. They will not ID the victim but confirm members of the rap group Migos, specifically Quavo and Takeoff were here.

2 other people were shot and are being treated at a hospital. pic.twitter.com/pwUo0jdlg7

— Shelby Rose FOX 26 (@ShelbyRoseTV) November 1, 2022
UPDATE: 2 other victims taken in private vehicles to hospitals.

Media partners: We are not releasing an identity of the deceased victim until his family is notified & ID verified by Harris County Institute of Forensic Sciences.

Any updates on the incident will be posted here. https://t.co/bbaad2z9My

— Houston Police (@houstonpolice) November 1, 2022