Patrick Meynard Wears Levi's® Gold Tab™ Pieces His Way
The denim brand asked Patrick Meynard, skater, skier, and fashion lover, to create TikTok content showing his best styling tips for the new Gold Tab™ collection.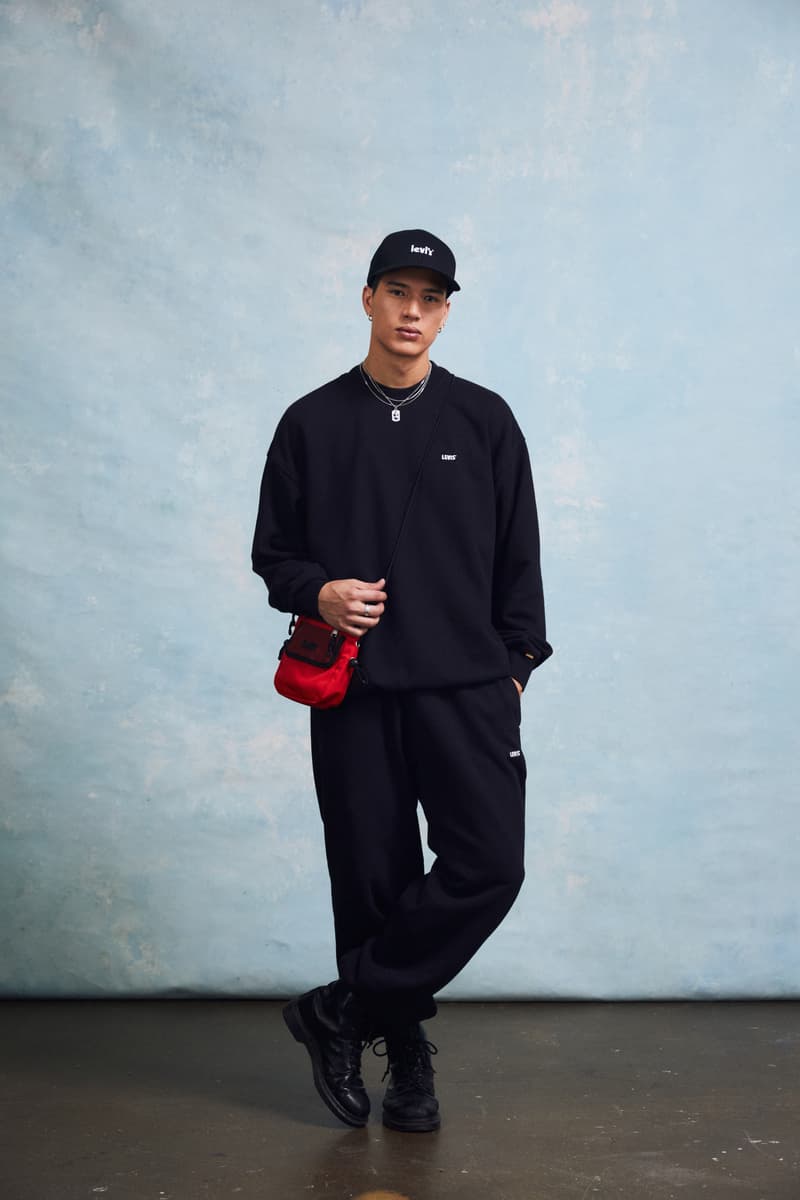 1 of 4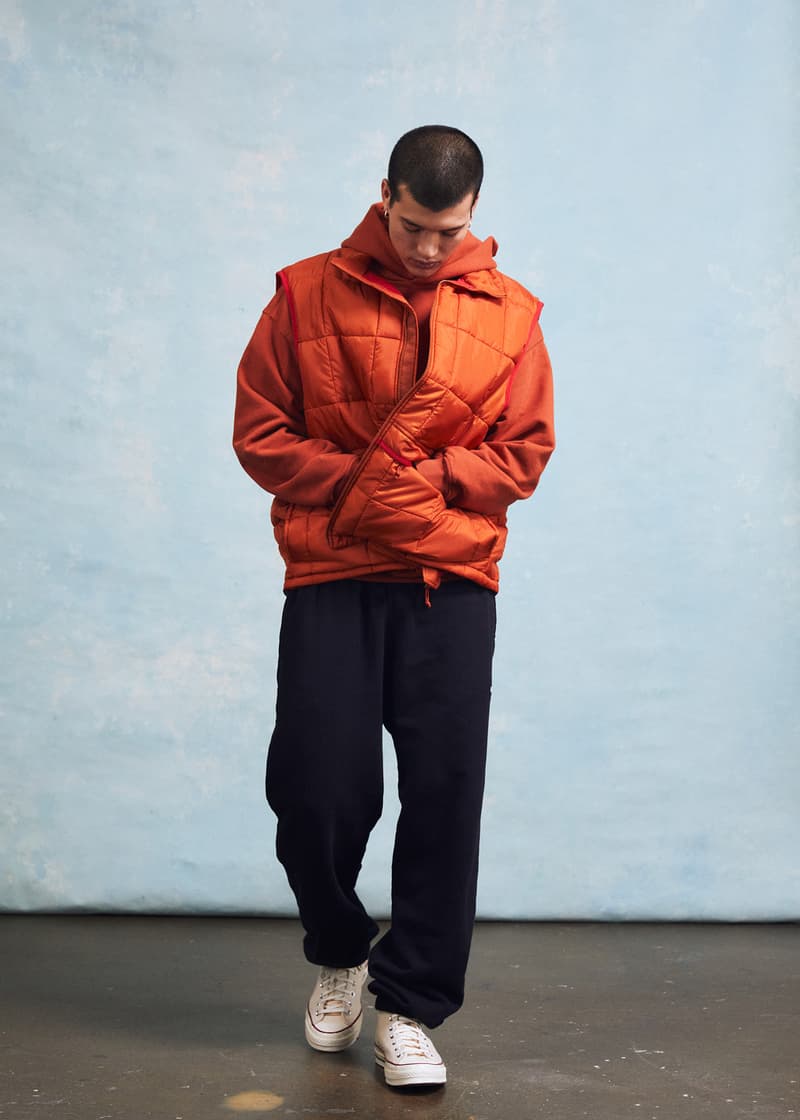 2 of 4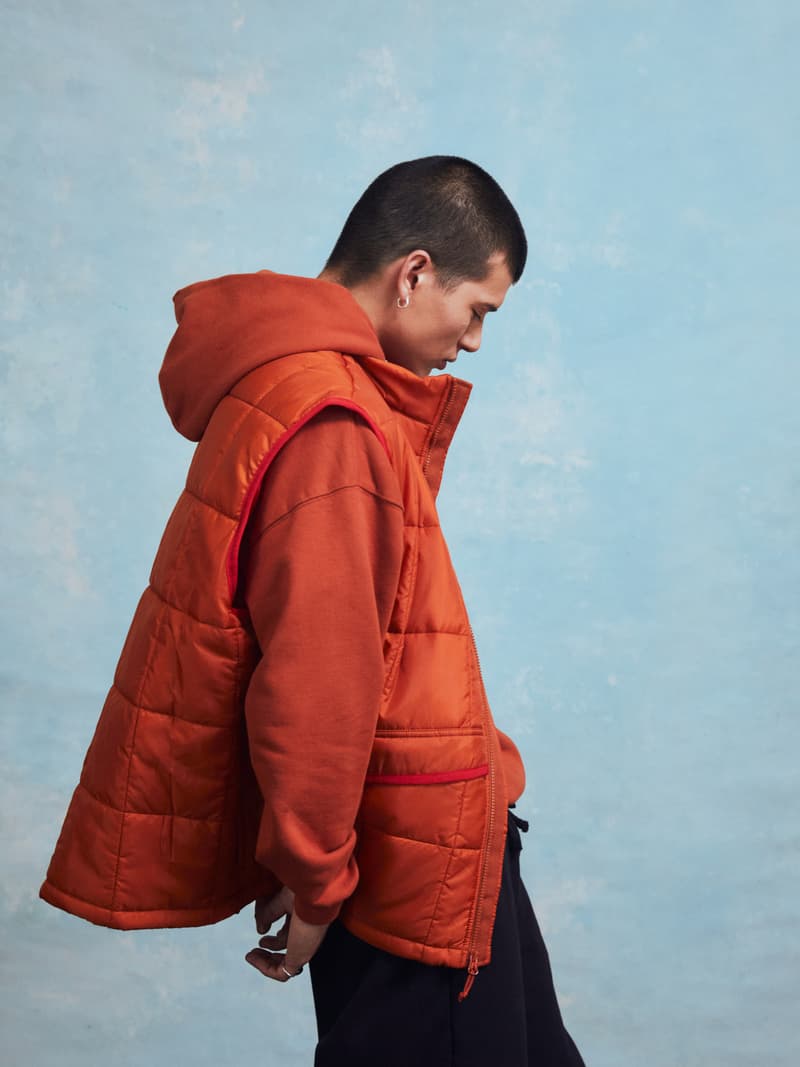 3 of 4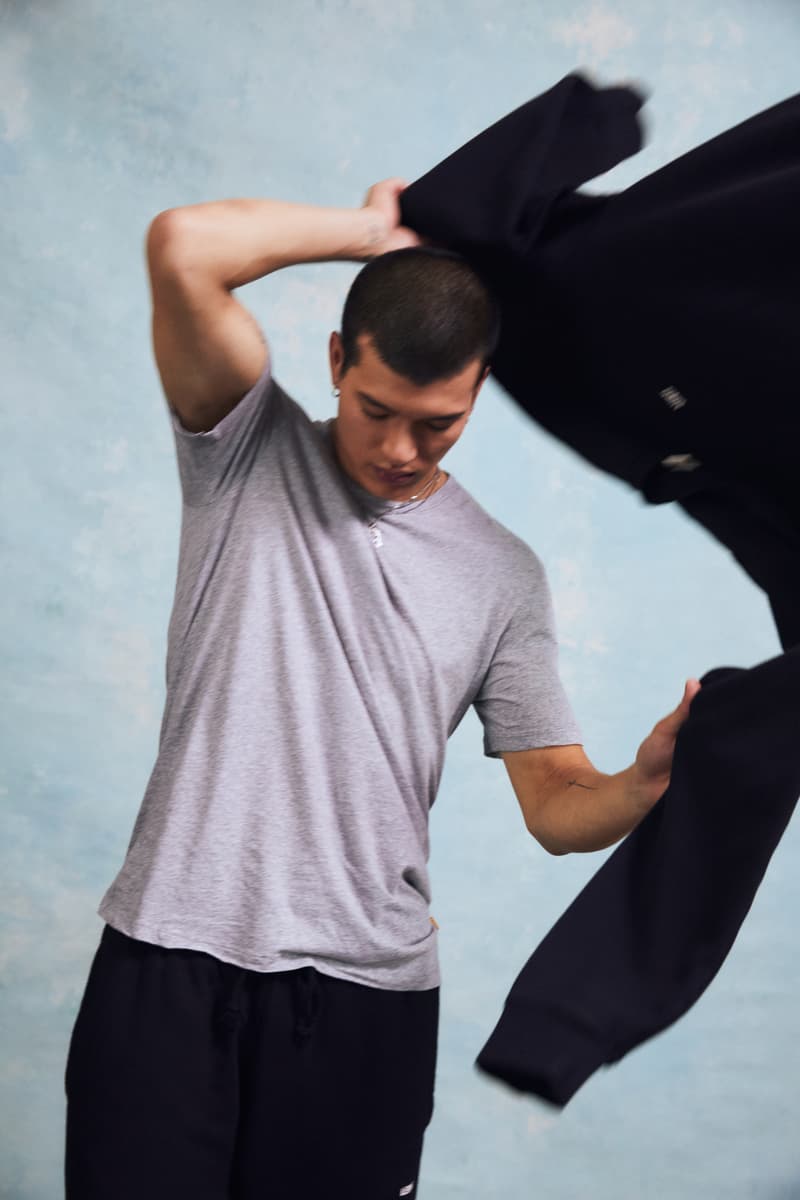 4 of 4
Patrick Meynard is a style influencer, creative director, skater, and skier based in New York City, known for his eclectic style which is a true reflection of his multifaceted persona. His style is always evolving and transforming, which makes the versatile Levi's® Gold Tab™ collection an effortless fit within his wardrobe. The range is characterized by comfortable staple pieces which can be layered and blended to one's preferences.
"My style is definitely quite diverse and it's a big reflection of my journey through life," he shares, "At the end of the day, it's how you're representing yourself in a visual form. I love mixing and matching and using a variety of things. So whether that's pulling in different vintage pieces from the '50s and '60s and matching them with new designer pieces or my own pieces and really bringing different worlds together is super interesting to me."
"The textiles are really nice and the colors are really beautiful. They're all really easy to pair," Meynard comments on the collection. Of the three looks he sports for this shoot, the first is a comfortable and casual look which incorporates Meynard's favorite Gold Tab™ piece, the zip-up hoodie — with loose movement for days when he is skating. "In general, I take a lot of inspiration from skating and skiing in my style. I think the functional aspects of those sports and the utilitarian aspects have really shown up in design recently," he says on the intersection of his hobbies and style.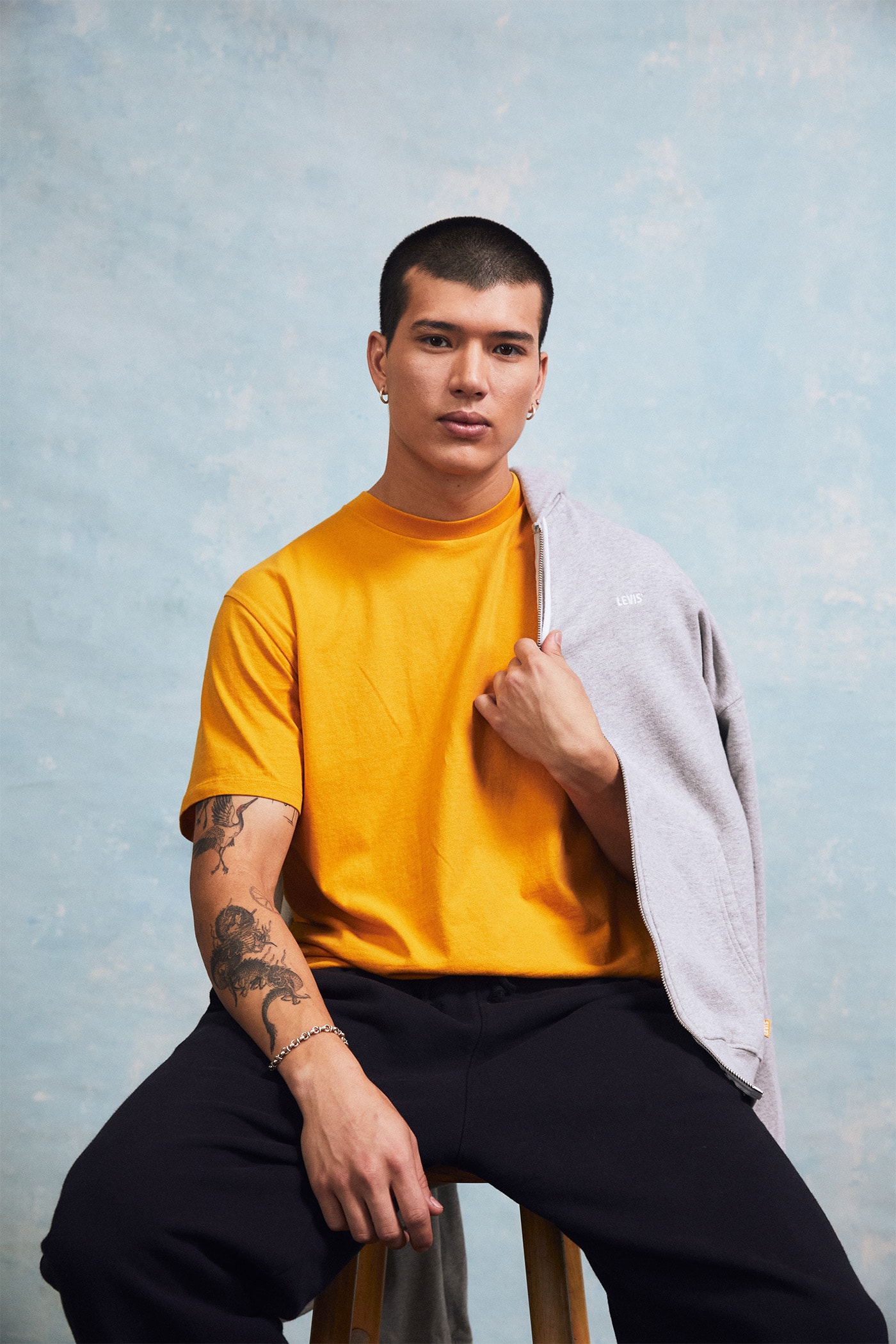 His second look is a brighter, layered look for hanging out with friends, displaying the different ways that the garments can be dressed up or down. The last look, a darker night-out look, is elevated by a baseball hat and crossbody bag. "You can wear a hoodie or crewneck and then with the right bag it can really bring it up another level," says Meynard, "If I'm skating around or just walking around the city, it's great to have that extra storage as well. But in general, I just think it's nice to add some texture and variety to outfits."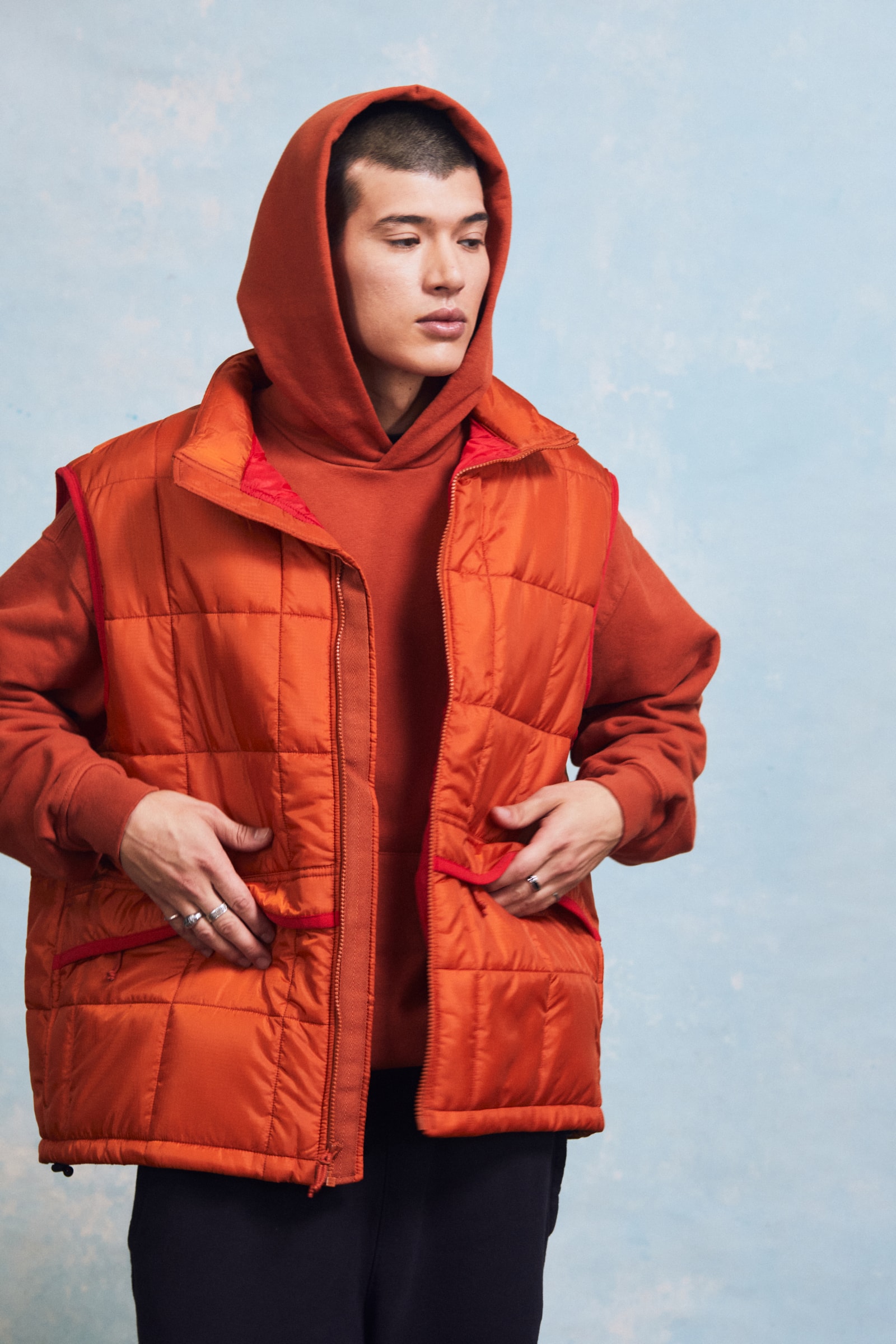 Even though the laidback Gold Tab™ styles are influenced by California's relaxed sensibilities, there are stylish and comfortable options for any occasion or region. When asked how he adapts West Coast-inspired pieces to his East Coast lifestyle, Meynard reflected, "New York influences my style a lot, but the two coasts definitely have a different vibe. I think the reason this collection works so well is because of the colors — you have these warm colors that are reminiscent of the West Coast, but you bring them into this muted rustic color palette that works really well with neutral tones like blacks and grays."
Over the years, as Meynard has become more comfortable in his fashion choices, his style has evolved and he provided tips to others looking to improve upon their wardrobe as well. "My biggest styling tip is: don't be afraid to fail. So don't be afraid to experiment. Don't be afraid to try something that you wouldn't normally wear, or explore different silhouettes that you don't feel comfortable in. That's how you find those interesting little pockets that work for you."
Check out the full Levi's® Gold Tab™ Collection collection, here.