Meek Mill To Bring Back His 'Flamerz' Mixtape Series With Fifth Installment
His last 'Flamerz' effort debuted in March 2010.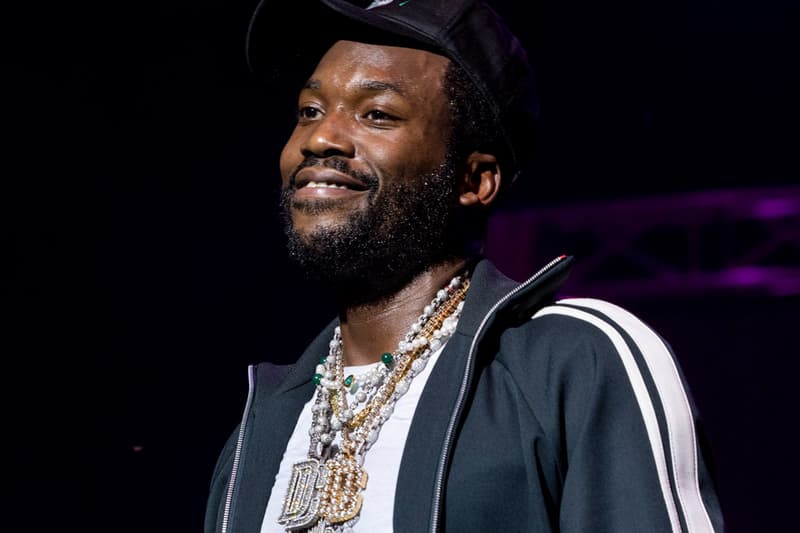 Meek Mill has shared that he is officially reviving his Flamerz mixtape series with a fifth effort.
The rapper took to social media to make the announcement, posting an image of the forthcoming installment's flame-covered artwork alongside release details. "FLAMERZ 5 'for promotional use only' any day I pick ima drop it give me a few days," he captioned the Instagram post.
View this post on Instagram
On Twitter, he gave a more specific timeframe for the project's release: "Flamerz 5 in 2 weeks."
Flamerz 5 in 2 weeks ?????

— MeekMill (@MeekMill) October 31, 2022
The Philadelphia rapper's Flamerz series kicked off in 2008, playing a pivotal role in his initial rise to fame in his home city. Its last iteration debuted in March 2010, with features from Black Thought, Freeway, Gillie Da Kid and others. Now, 12 years later, Meek's Flamerz 5 will arrive as the follow-up to his latest album, Expensive Pain, which was released in October of last year. Notably, that album included an honorary track, titled "Flamerz Flow."
Earlier this week, Meek announced a hometown concert at Philadelphia's Wells Fargo Center to celebrate the 10th anniversary of his debut album Dreams & Nightmares. The record, which boasts features from Drake, Nas, Rick Ross and more, debuted at No. 2 on the Billboard 200 albums chart following its release in October 2012. Tickets to the throwback concert are set to go on sale on Wednesday, November 2 at 10:00 a.m. ET.
In more music news, Taylor Swift is the first artist to chart the entire top 10 on the Billboard Hot 100.